Avoid the summer brain drain and encourage your kids to read all summer long. Here is our roundup of summer reading programs for 2018. Pick your favorite one or participate in several!
Tip: Select a program and start it as soon as school ends so kids don't lose the momentum of reading every single day.


Public Libraries: Libraries Rock!
Bonner Springs City Library
Registration opens on May 29 at Bonner Springs City Library. Read books to earn prizes like t-shirts, guitars, earbuds, books, and more! Last day to collect prizes is July 28th. Summer Reading kickoff party on June 2nd at 11 am.
Johnson County Library
Registration opens on May 21. Sign up online or pick up a reading log at any Johnson County library. Get a prize paperback book just for registering.
Kansas City, Kansas Public Library
Registration opens on May 14th for the June reading log and June 18th for July reading. Get the June and July summer reading logs for a complete list of activities and prizes. Prizes are available while supplies last. Get details on all the Summer Reading Celebrations on our calendar:
The Mobile Libraries will host celebrations with face painters, a balloon artist, music, snacks, and FUN! Hop on the bus for a great time and help celebrate.
Mobile Libraries - Green Route - Quail Creek Apts, 2:15-4:00 pm, Friday, May 18
Mobile Libraries - Purple Route - Belrose Manor, 2:30-4:30 pm, Wednesday, May 23
Mobile Libraries - Blue Route - Grandview Park Apts, 2:00-4:00 pm, Wednesday, May 30

Turner Community Library - 2:30-3:30 pm, Wednesday, May 30
Rock out at Turner's Summer Reading Kick-off Party! Stop by for snacks, games, and more as we usher in a summer of music.

Main Library - 6:00-8:00 pm, Wednesday, May 30
Featuring Mr. Stinky Feet! Plus...Games, Music, Treats, Face Painting, and more!

Mr. & Mrs. F.L. Schlagle Library - 5:30-6:30 pm, Thursday, May 31
Come rock out with the wild sounds of nature's music through games, crafts, stories, activities, and adventure at Wyandotte County Lake Park!

South Branch Library - 5:30-7:30 pm, Thursday, May 31
Join us at the South Branch to celebrate the beginning of the 2018 Summer Reading Program with an awesome party! There will be games, crafts, snacks, and fun for all ages!

West Wyandotte Library - 1:00-3:00 pm, Sunday, June 3
Join us for an afternoon of celebrating summer reading!
Olathe Public Library
Pick up a reading folder at Olathe Public library for kids entering 5th grade and younger beginning May 21st with a kickoff party on May 29th at Frontier Park (weather permitting). Continue the fun online with games, reading lists and more! When kids return their completed reading folder between July 23 and August 10 they can pick out a free paperback book. Teens can register online and enter to win prizes by tracking their reading, writing reviews, completing missions online or attending library events.
Tip: Use the five finger rule for selecting the right level books. Open the second page and have your child read. Hold up a finger for each word missed. If there are five or more words your child does not know then select an easier book.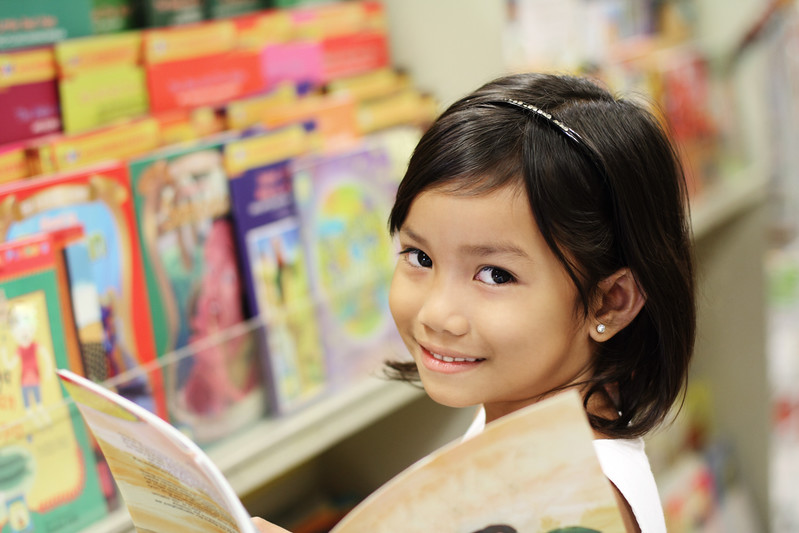 Book Stores:
Barnes and Noble
Kids in 1st-6th grade can read any 8 books and record them in the Barnes and Noble Reading Journal. When they turn in their journal to their local store between May 15th and September 3rd they get a FREE book from the store's list. Located at Oak Park Mall, Overland Park and Town Center Plaza, Leawood, Kansas.
Books-A-Million - Summer Reading Adventure
Select and read any 4 books from the Summer Reading Adventure section in-store or online. Write about the books in the log. Show completed log to a Store Associate and get a free pencil case. Located at Legends Outlets, Kansas City, Kansas.

Half Price Books – Feed Your Brain Summer Reading Program
Kids 14 and under can read for at least 15 minutes a day during June and July and record their minutes on the HPB Feed Your Brain Reading Log. When they read 300 minutes or more each month and return the reading log they get $5 Bookworm Bucks. Kids can complete 1 log for June and another for July. Each store will also select a Top Reader prize winner. Locations in Olathe and Overland Park. Biggest Storytime of the Summer kickoff event is in store on Sunday, June 3 at 2 pm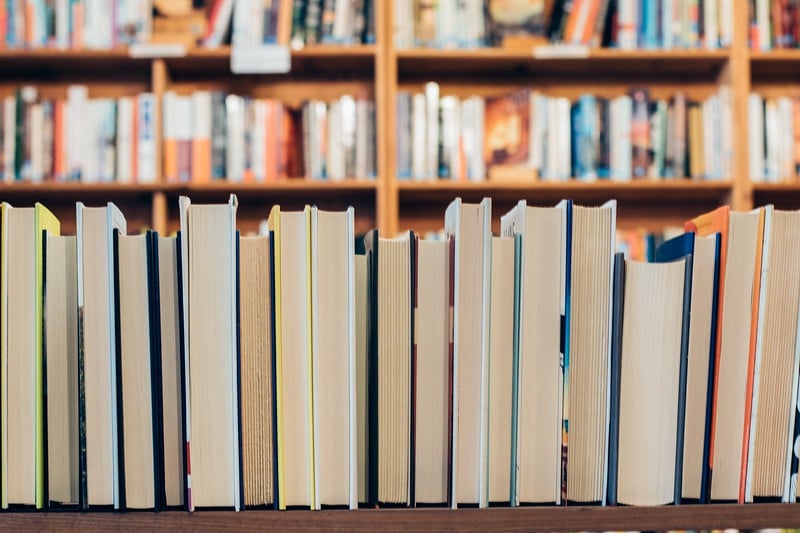 Tip: Let your child look at a variety of books. It is important that you take in to account each child's interests.

Online:
Scholastic – Summer Reading Challenge
Get online and open an account for A Magical Summer of Reading program. Kids select a username from the drop-down menus and create a password. Log reading minutes on the website from May 7 - September 7 to enter sweepstakes and win digital prizes.

Sylvan's Book Adventure
Kids in grades K-8 can read books and then get online to take quizzes, earn points and redeem for prizes.

Sync Audiobooks for Teens
Kids 13+ can download the 2 weekly, free audiobooks each week through July 26th and can keep for one week. Their download week begins Thursday morning.


Other Locations:
American Girl Store
A monthly reading group for girls 8+. Oak Park Mall, Overland Park, Kansas. Reservations are required.

Chuck E. Cheese's - Reading Rewards
Print out the "Reading Rewards Calendar" on the website. Read daily for two weeks and bring the completed log to participating locations. Children will be rewarded with 10 free tokens. Locations in Olathe and Overland Park, Kansas
Pottery Barn Kids
Kids are asked to participate in their weekly story time (Tuesdays at 11 am) or stop by and receive a log starting May 16th. Kids ages 10 and under receive a prize after reading all the books on the approved list. Program ends July 31st. Town Center Plaza, Leawood

There are so many great reading programs this summer. You can also take a trip outside of Johnson County, Kansas and visit any of the libraries in the Kansas City metro. Avoid the 'brain drain' and 'summer slide' and keep the kids reading!


🌞 Go to the 2018 Ultimate Summer Fun Guide



To stay
IN THE KNOW
, sign up for our free weekly newsletter
HERE
Each week, you will receive fresh new ideas of local family-friendly events
Do you have an event you want to be listed or want to advertise your locally-owned business? Email me: gailk@macaronikid.com
Macaroni Kid JoCo is a free weekly e-newsletter, online calendar and website focused on kids' activities, family fun events, parenting resources and information relevant to families in all of Johnson County, Kansas. We compile all local family events and activities each week, and add useful information about family-centered businesses, product and business reviews, recipes, crafts, resource guides and more. We proudly serve families in Overland Park, Olathe, Leawood, Lenexa, Shawnee, Spring Hill, Stilwell, Bucyrus, Gardner, Edgerton, De Soto, Prairie Village, Merriam, Fairway, Mission, and Roeland Park! Subscribe for free at overlandpark.macaronikid.com/subscribe/