Father's Day is Sunday, June 17th. Show Dad and Grandpa the love with these fun happenings around town!

Make a Gift for Dad


June 16 10 am - 12 pm Make a Father's Day card at Michael's stores. $2 or $5
June 17 11 am - 3 pm Make a Picture Holder at Lakeshore Learning, Merriam. FREE.
Spend Time with Dad this Weekend

Take Dad to one of the great festivals happening this weekend:

Frontier Days Edgerton
Take a Day trip for
June 15-17 - Washunga Days Arts and Crafts Fair, Council Grove
June 16 - Lavender Harvest Festival, Bennington
June 16 - Midsummer's Festival, Lindsborg
Show Dad your fishing skills at a fishing derby in Olathe or Overland Park or at Cabela's Kansas City Kid's Fishing Event or Bass Pro Shops Olathe for the Gone Fishing Event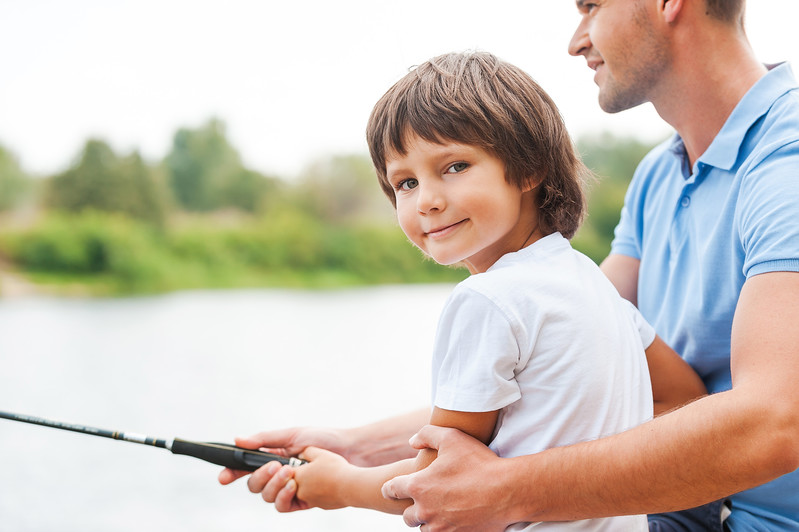 Bring Dad for breakfast at Cars & Coffee at the Automotive Museum of Kansas City, Olathe. $5
Take a ride to the Cosmosphere in Hutchinson. Dads get in free when you buy one All-Access Mission Pass.
Freebies for Dad Around Town on Father's Day

Take Dad for a swim. He gets in free at the Gardner Aquatic Center and the Mission Aquatic Center.
Dad gets in free at the Kansas City Automotive Museum in Olathe.
Bring dad to LaMar's for his FREE* donut of choice (*offer does not include specialty donuts or specialty drinks) and a FREE* Small Coffee on Father's Day!