On my Summer in Vail trip this past June I had the pleasure of dining at several amazing restaurants.
Our first dinner was at Tavern on the Square. They are located in Vail Square with picturesque views of the mountains. Their summer dinner menu includes craft cocktails and local brews, flat breads and salads, unique noodle bowls and more. There are vegan, kids and even doggie menus. Our server was professional, courteous and knowledgeable.  I opted for a lovely salmon dish. Look how beautiful it was! You can see how much I enjoyed it.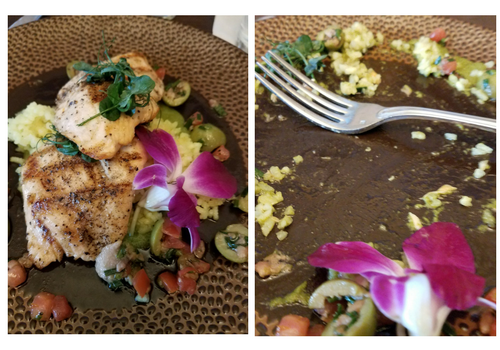 ​
Our entire group loved the Cracked S'Mores Crack Jar for dessert and the presentation of the coconut cheesecake was gorgeous.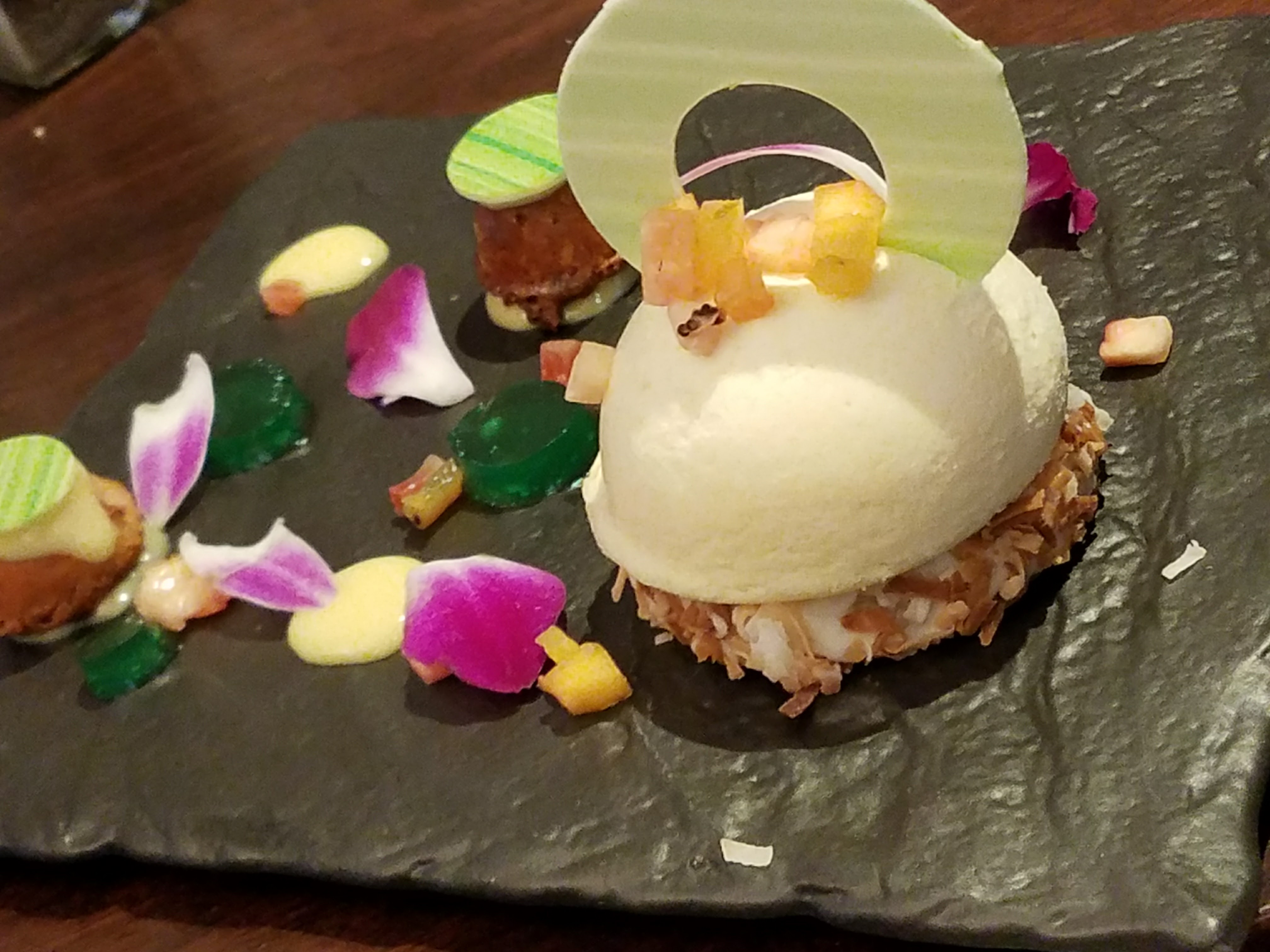 ​
Our second dinner was at Mountain Standard. This tavern is located in Vail Valley.  They feature a nice array of appetizers, salads, and grilled entrees. I chose a rotisserie chicken salad (featured above), which does not sound glamorous, but was probably the best chicken salad I have ever had. I think the Margarita I ordered was also the strongest one I have ever tasted - definitely a generous shot of tequilla in there.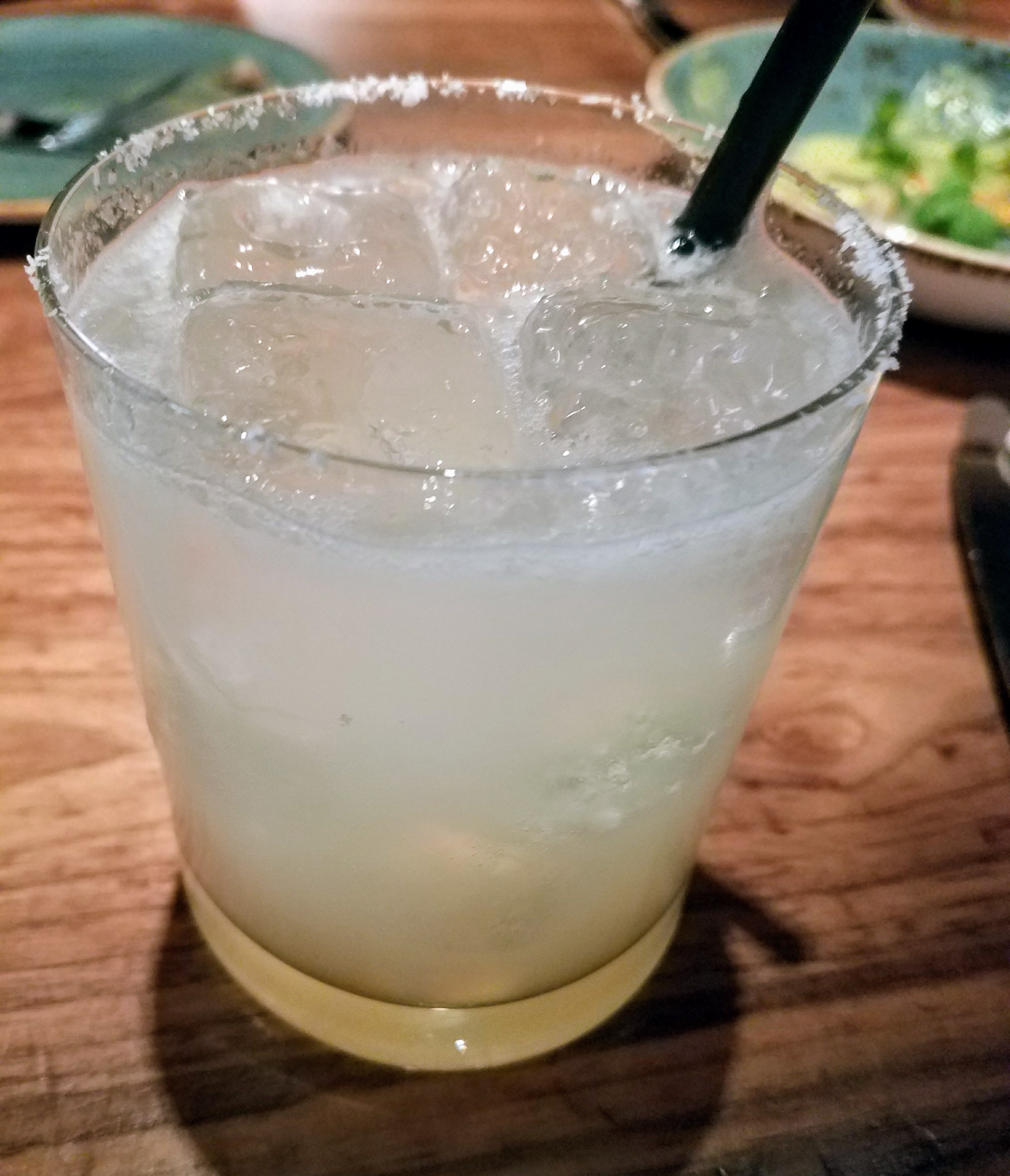 Our final dinner was at White Bison in the heart of Vail Village . I absolutely loved this restaurant. The decor was cozy and the patio was beautiful. The service was impeccable and the food was yummy. I could have made a meal out of the appetizers. I would definitely enjoy happy hour overlooking the river. For appetizers I tasted the heirloom tomato salad, grilled romaine caesar salad and crispy walley tacos. The tacos were to die for!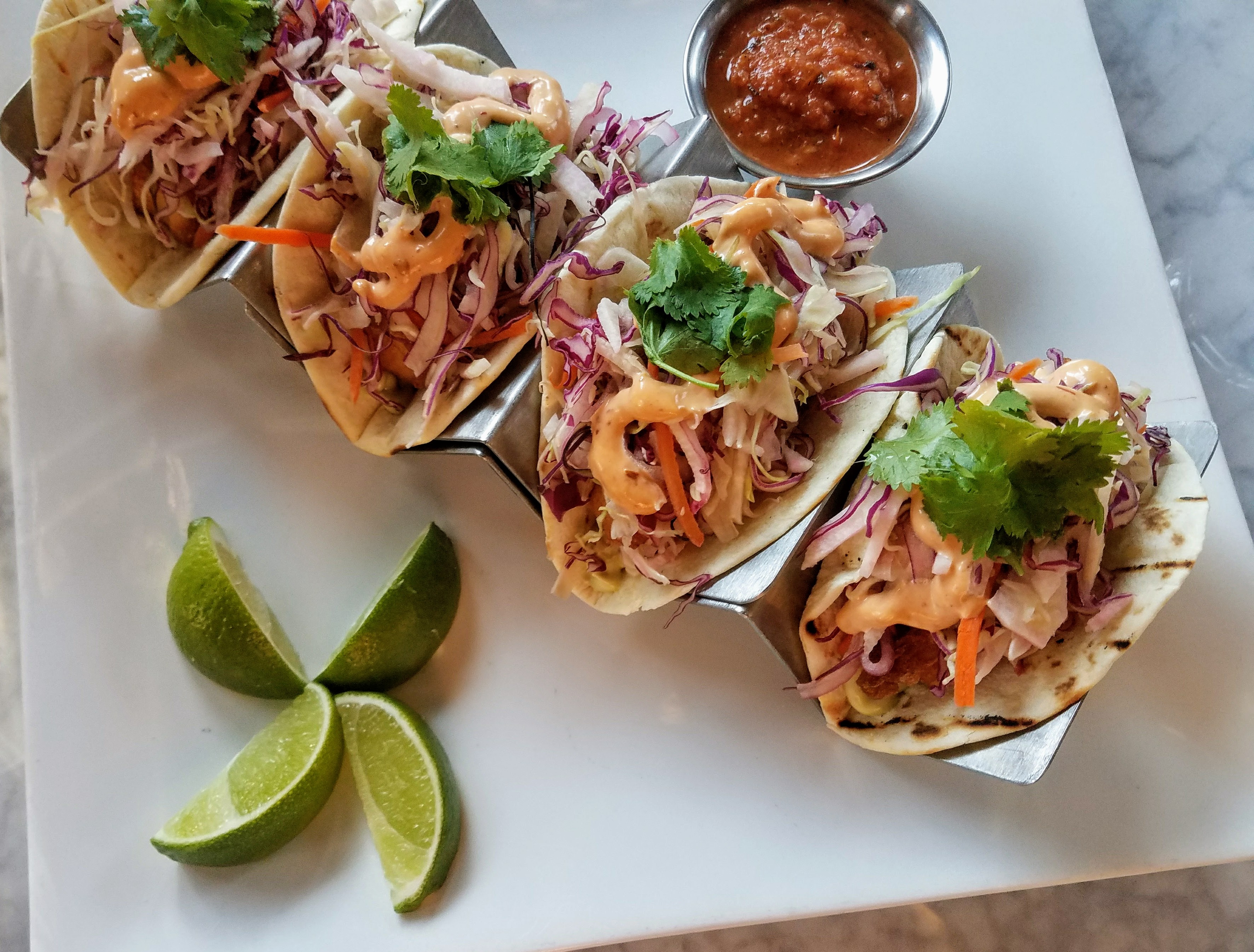 For dinner I chose something I would never order, roasted spring vegetables over quinoa tabbouleh.  The quinoa was a little spicy for me but the vegetables were absolutely scrumptious...and healthy!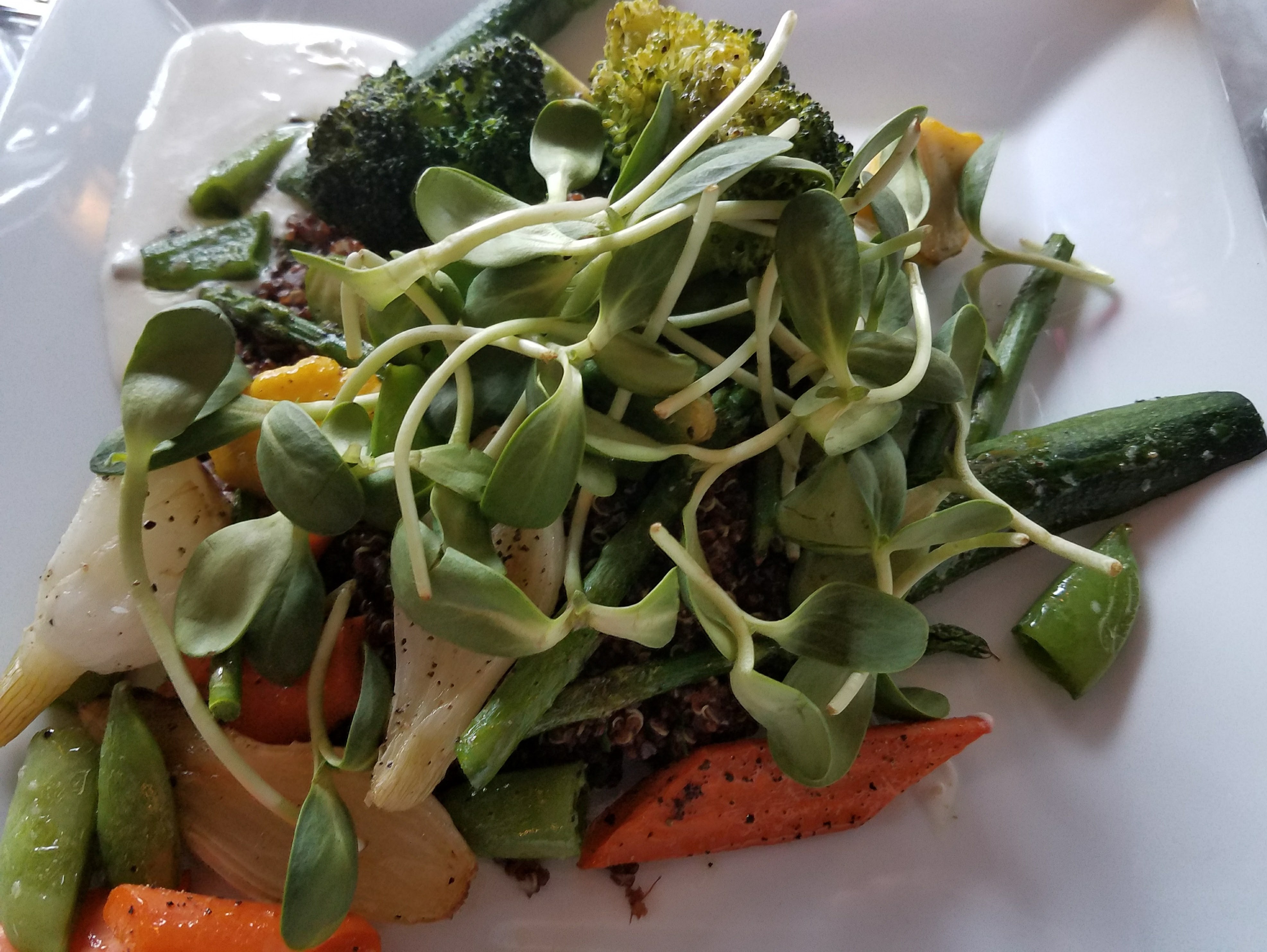 There are so many dining options in Vail, Colorado this summer and was fortunate to have three great restaurant experiences.  If you want want to plan a trip to Vail, read our activity guide here.
The author received complimentary meals for this review. No other compensation was received and all opinions are her own.