The big wooden play set sits in our backyard like a dinosaur. After many hours of swinging, climbing and playing make-believe games, our kids have outgrown the outdoor fixture. We have a huge yard and it is frustrating to not use it. I decided to head over to our friends at Backyard Specialists in Olathe to get some ideas for family fun. 
If you are not familiar with the Backyard Specialists store, they have everything you need to get out in your yard and have fun with the kids including wooden playsets, basketball goals, trampolines, synthetic putting greens, outdoor games and more! You can test out the playsets, trampolines and basketball goals at both their Olathe and Wichita locations. 
Of course, our kids would love a trampoline. Unfortunately, our Home Association does not allow them. But if yours does, you certainly can find one here.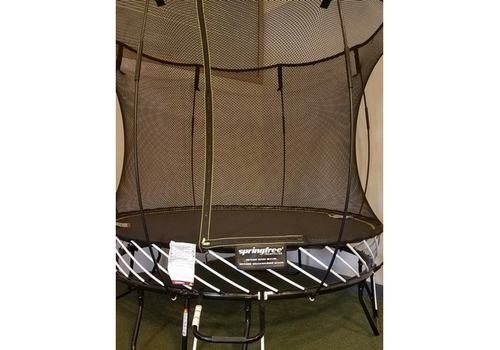 I headed over to the game area. There was a nice selection of outdoor games for kids of all ages.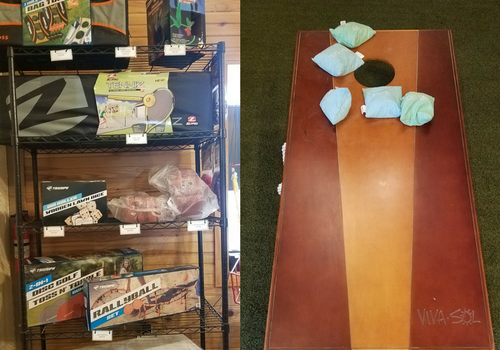 I zeroed in on disc golf.  Matt helped me get it into the car. When I got home, my husband and I put the set together in just a few minutes. The quality seemed good and the instructions were easy to follow.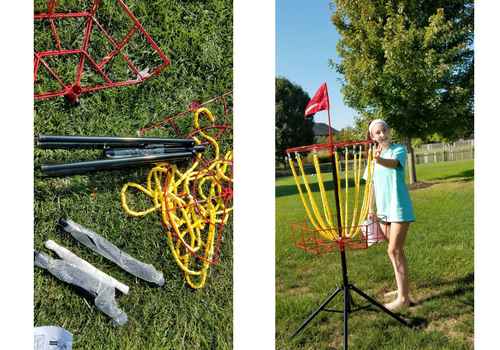 This game is a lot harder than it looks. I was excited to be the first one to score!
​
We will definitely be playing this in our backyard this fall!
If you are looking for some ideas for your backyard fun, head over to  Backyard Specialists located at 2227 E. Kansas City Road, Olathe, Kansas 66061.
* Note: I received a complimentary disc golf set to review. The opinions are my own.