Have you ever entertained out of town guests and taken on the role of the local tour guide? Have you ever been a little embarrassed because you visited somewhere close to home that you never visited yourself? 
People say that you do not always appreciate things until they are gone. I was born and raised on Long Island, New York. We relocated to Kansas right after I turned 40. This past October I had the privilege of visiting Long Island with Macaroni Kid. Many of the places we visited were new to me. But the sounds, smells, and sights all made me feel at home.
Discover Long Island hosted our 2 day trip to the East End of Long Island. Once known mainly for summer at the beach, Long Island is truly a year-round destination. The shoulder seasons of fall foliage and spring flowers bring less traffic and congestion, festivals and wonderful hiking and birding.
Long Island is just that, a long island. Long Island is ~118 miles from tip to tip ranging from the young fast-paced urban life of Brooklyn to the beach and fishing life of the Hamptons and Montauk. The different regions of Long Island, North Shore Nassau/Suffolk, South Shore Nassau/Suffolk, North Fork, South Fork, Fire Island and Shelter Island are each one different than the next and all worth exploring. The East End of Long Island has two forks, North and South with Montauk sitting at the tip of the longer southern end. The two forks split at Riverhead, where I started my tourist journey.
Accommodations were provided by the Hyatt Place East End conveniently located next to the Long Island Aquarium and Exhibition Center.  I was thrilled that the hotel had free Wi-Fi, complimentary breakfast, and good coffee and tea, three things I look for when traveling with my family. Tran-Star Executive provided our group transportation between tour spots. Our driver was professional, courteous and accommodating. We visited several distinct areas.
Mattituck - As we approach, I see the picturesque site of a quaint village among farms and vineyards. There are many quaint villages like this scattered throughout Long Island. Mattituck is a town where you can sit and chat with shop owners, learning about them as people, business owners, and citizens.  Our group had the most enjoyable lunch at The Village Cheese Shop, listening to owner Michael as he passionately explained the delicacies he offers the community. His smile and light-heartedness were infectious and so very different from my typical lunch at Panera or similar. I can picture relaxing here with my girlfriends enjoying apples dipped in fondue and a crisp glass of white wine or catering a couples wine and cheese party at home with cured meat and exotic cheeses.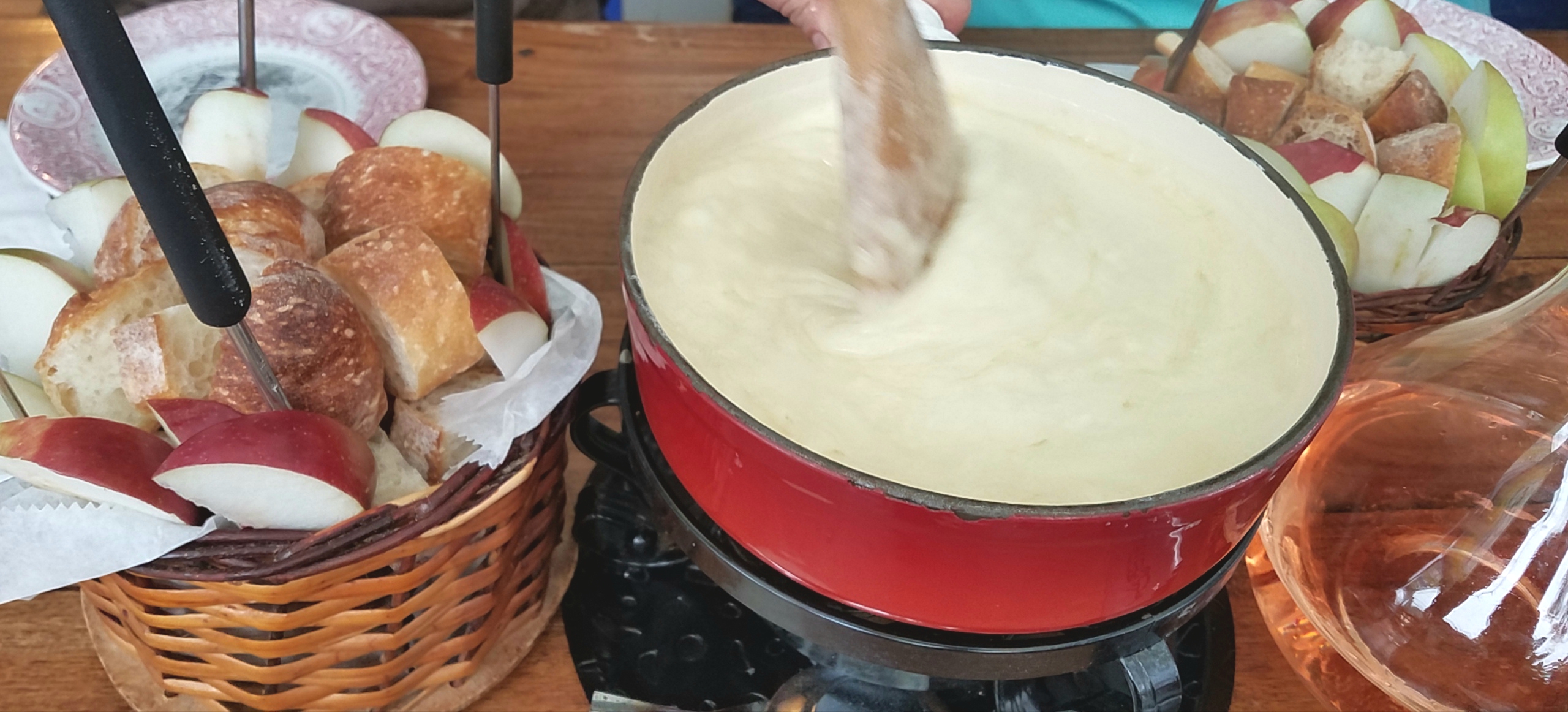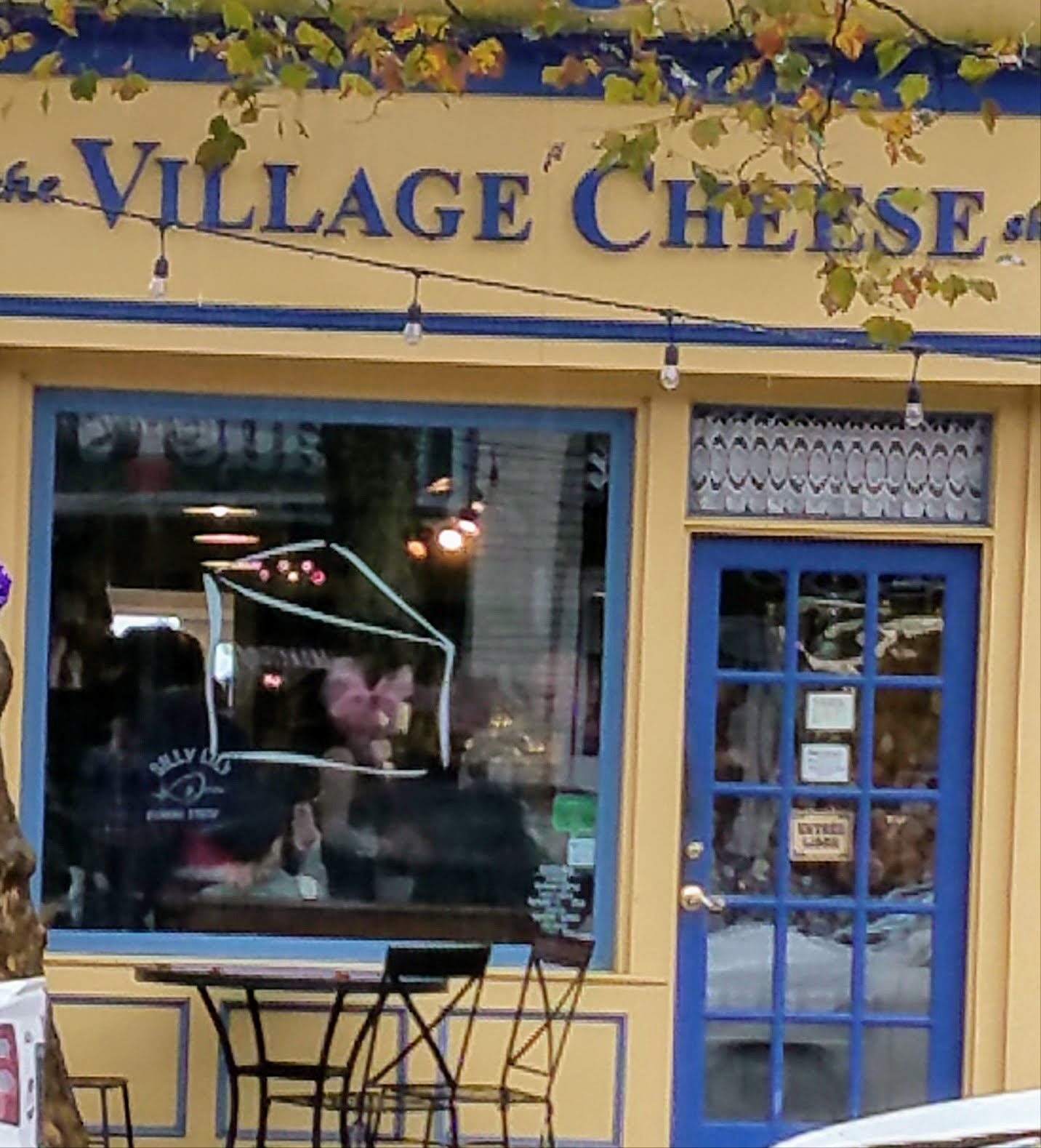 Greenport - The moment we get out of the limo, the seawater smell of 'being home' wafts over me.  If you have never been near the sound, it has a salty smell but somehow different than a Florida beach. I don't know if it is it the algae, fish or plant life but it definitely has a unique smell. Greenport is an old shipping and whaling village.  The maritime history is depicted in the East End Seaport Museum. Besides reading about the heritage of Long Island's East End, visitors can see 2 Fresnel lighthouse lenses, beautiful artwork, and the kids can touch and feel things in the children's room. The museum is also the departure point for boat cruises and tours.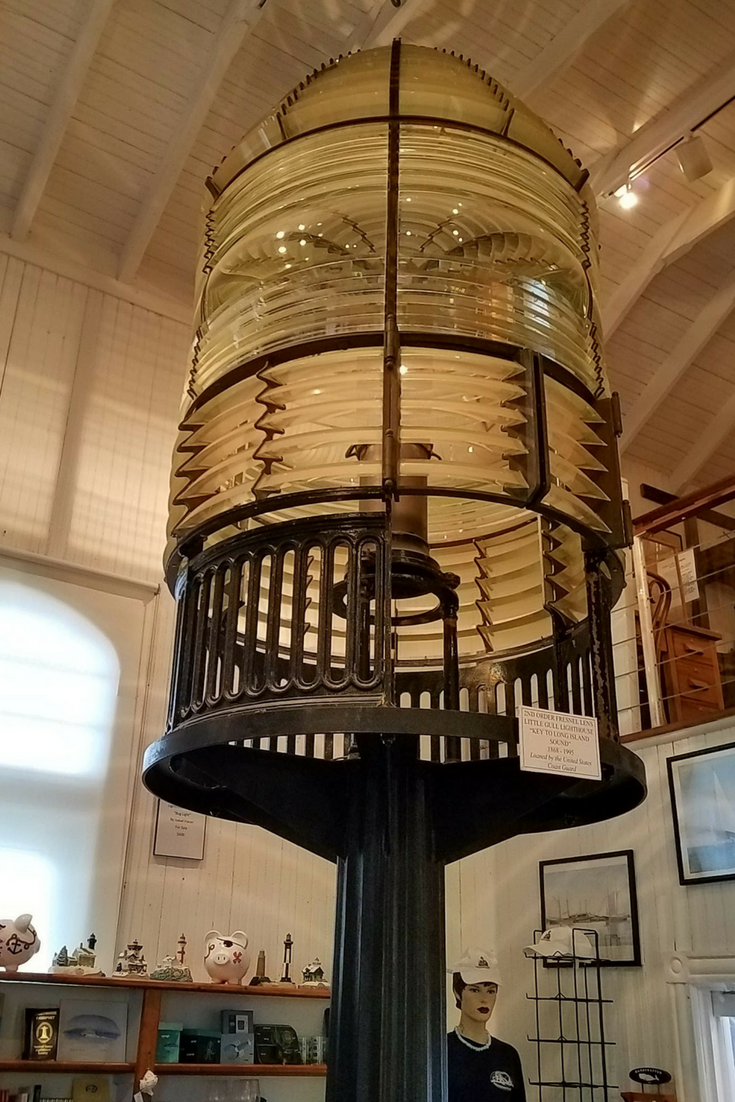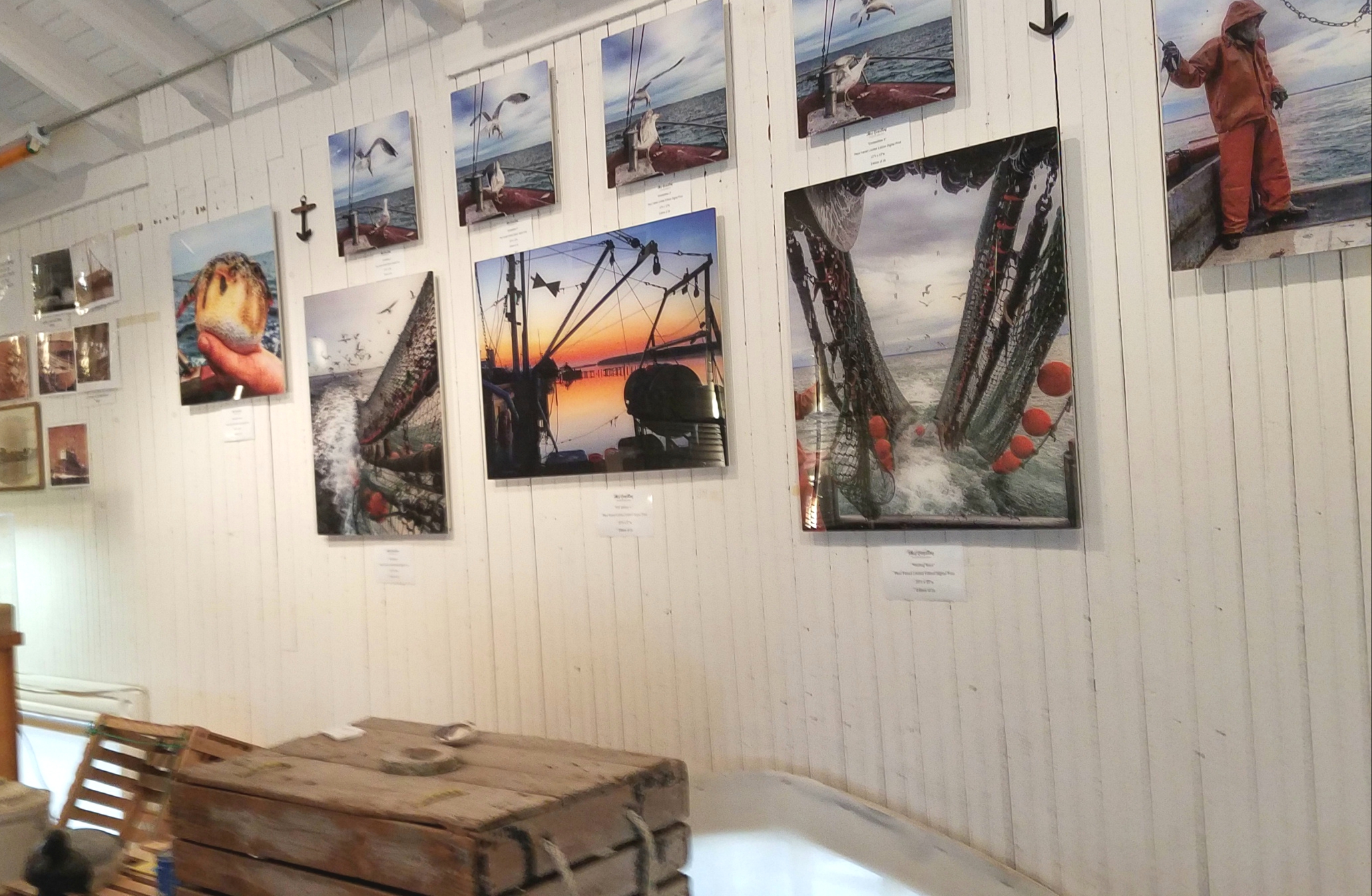 We took a round-trip narrated tour on the Peconic Star Express of the Long Beach Bar "Bug" Lighthouse. Our amazing tour guide, Bob Allen, shared the animated history of the lighthouse and its keepers. He has great reason to be passionate about his storytelling; his great-grandfather was the lighthouse keeper in the early 1900's. The lighthouse was rebuilt after an arson attack in the early 1960's and then again in 2013 after Hurricane Sandy.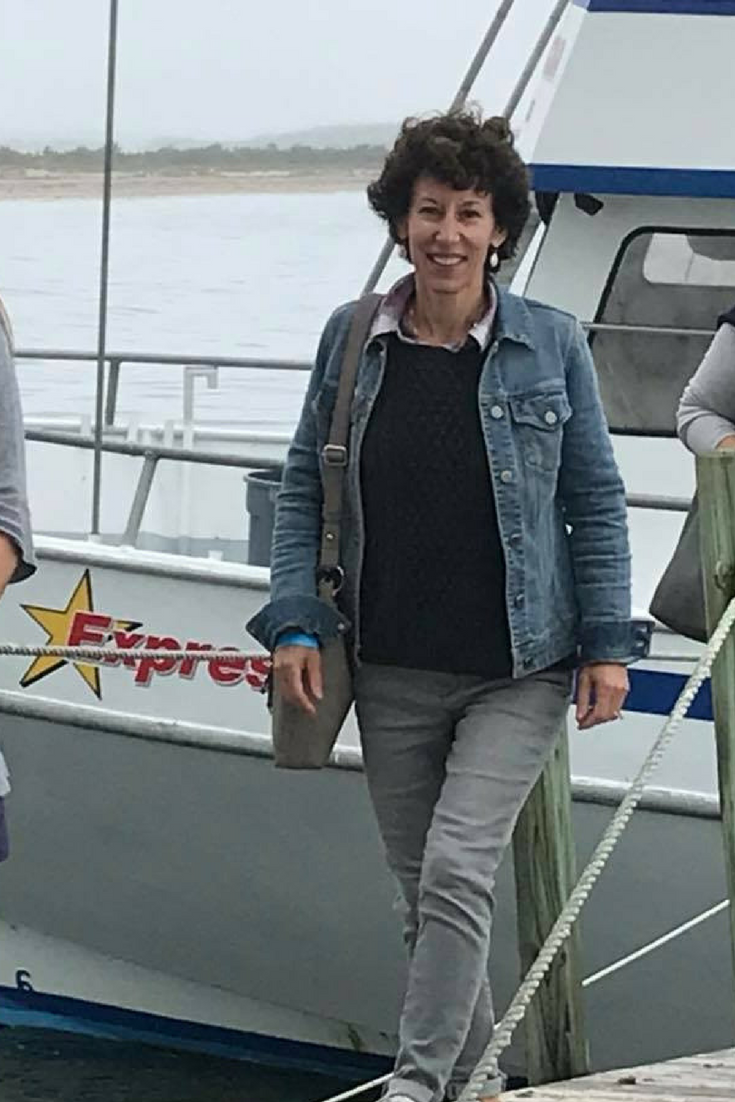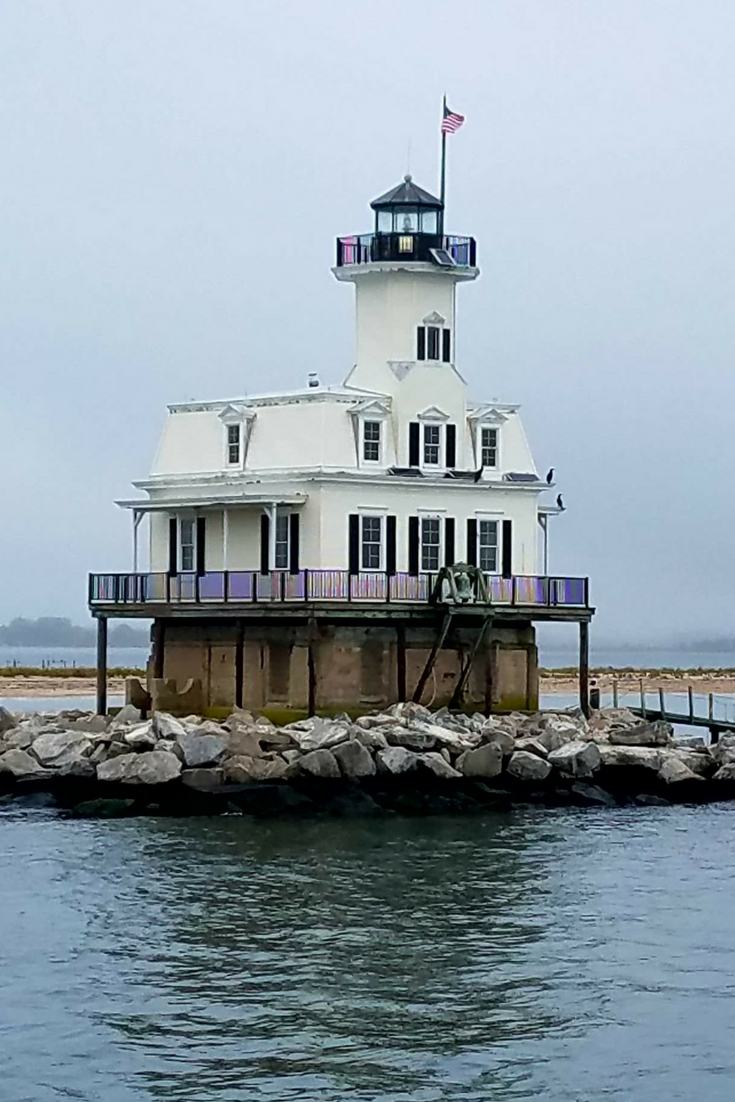 Stepping off the boat onto the landing I could not imagine what it would have been like to be out here during stormy weather, let alone in the middle of the dark night.  The inside of the museum and lighthouse were decorated for Halloween and their upcoming ghoste stories and costume cruise. I am the biggest scaredy cat and was relieved that I wasn't going to be around to experience that.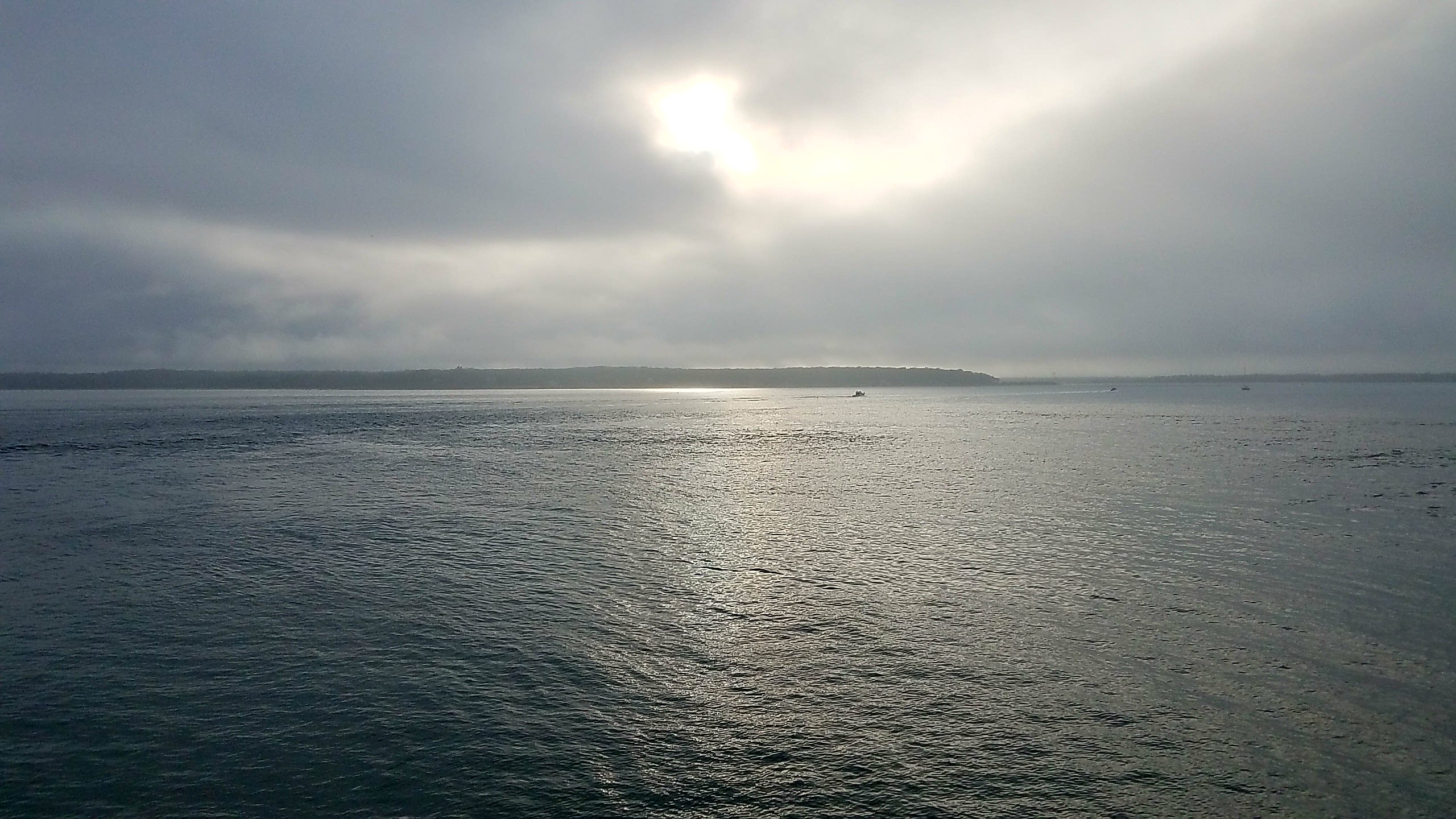 ​
Back on land, we had a few minutes to stroll the shipbuilding village of Greenport filled with shops, restaurants, a carousel and a brewery.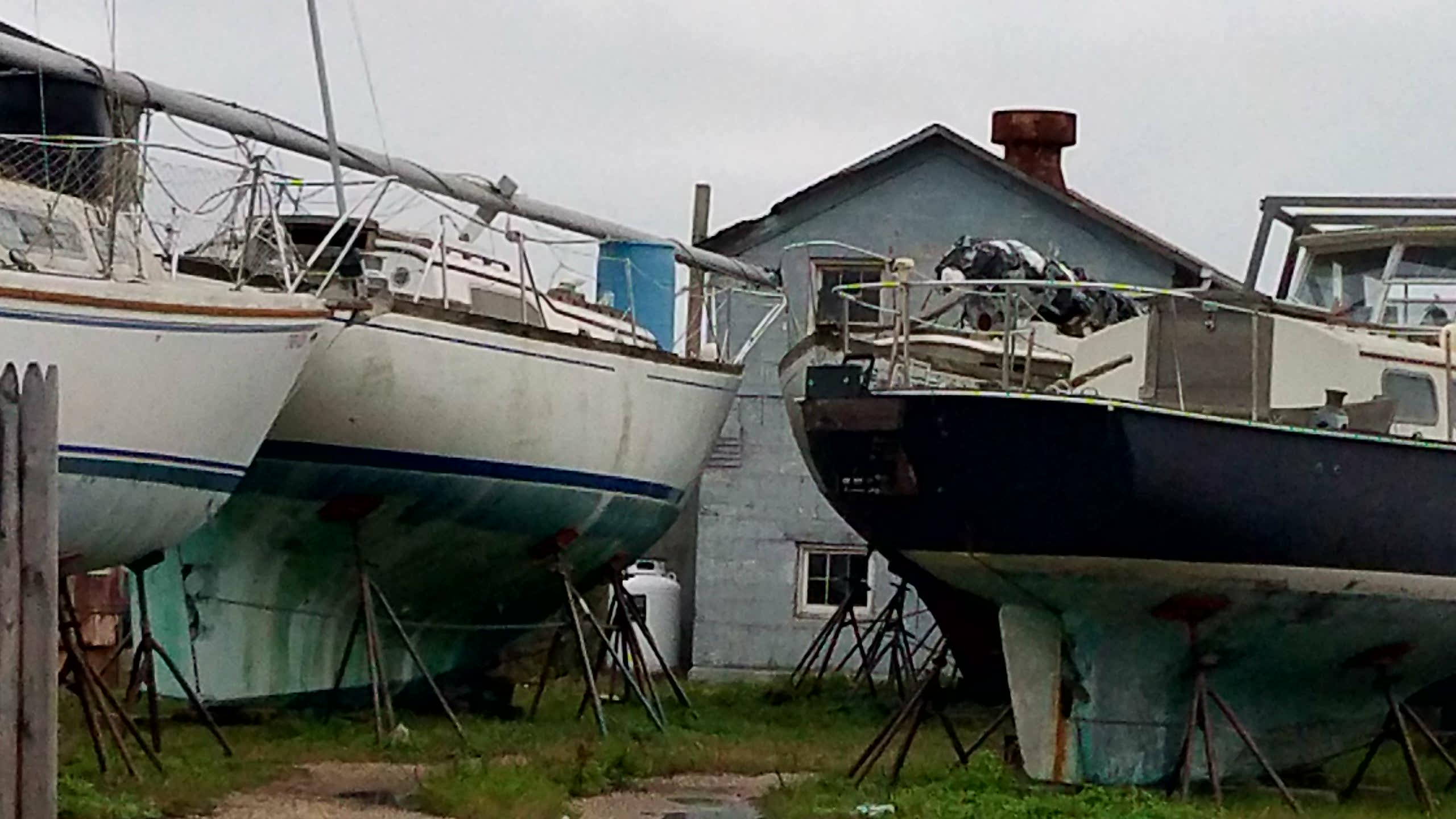 Riverhead - As I hear the name Riverhead, childhood memories' of my Mom's voice fill my head. I can remember driving east and listening to stories about the Riverhead potato farms.  Although farms still exist, today Riverhead is home to wineries, restaurants, shopping and the aquarium.  There are over 40 wineries in Long Island Wine Country with the large majority being on the North Fork. 
I visited several wineries back in the 1980's and I was happy to visit one I had never been to. Martha Clara Vineyards is one of the few wineries in Riverhead.  Their beautiful tasting room is open 7 days a week year round. Winemaker, Juan Micieli-Martinez educated our group on soil, weather conditions, grapes and the history of their vineyard. Martha Clara Vineyards has 13 varietals of grapes producing more than 13 types of wines including white, rose, red and sparkling. If you cannot get there in person, you can order wine online.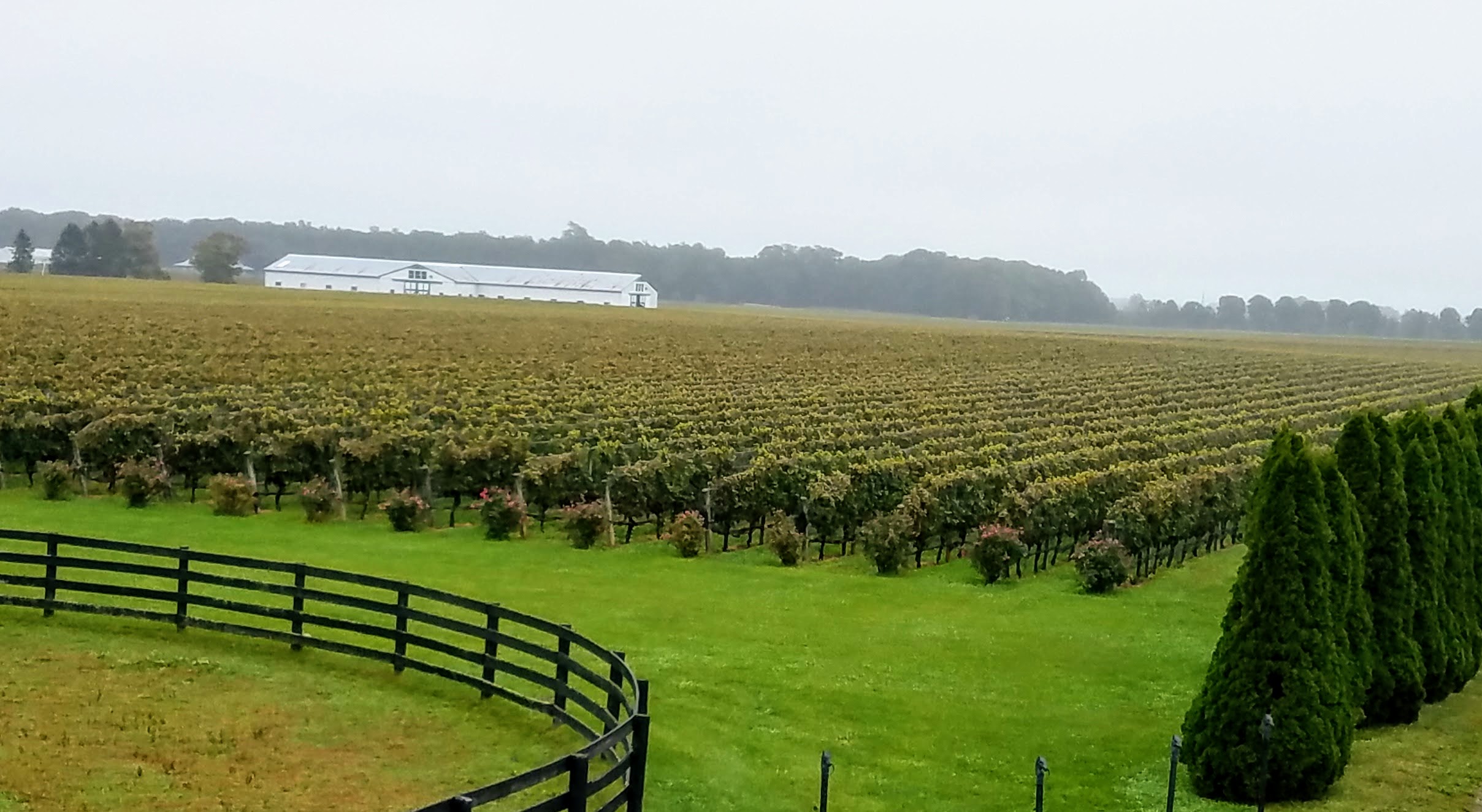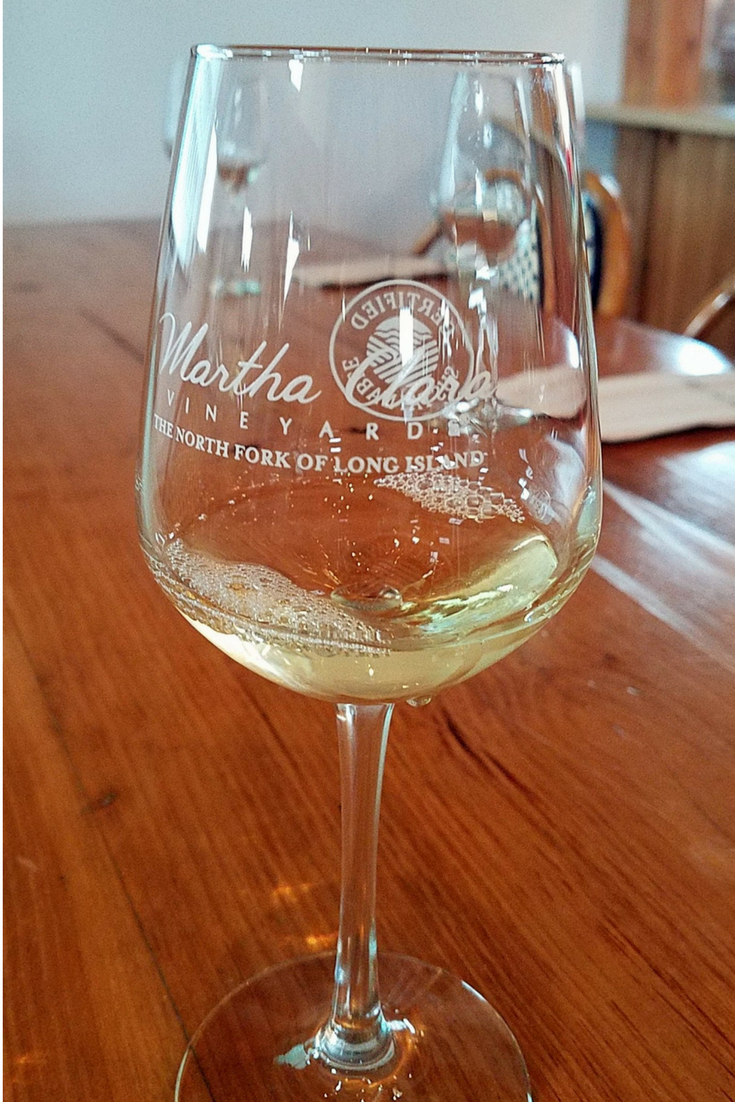 The biggest surprise of my trip was to experience award-winning dining in Riverhead. I didn't know what to expect when we walked from the Hyatt Place East End next door to Jerry & The Mermaid, Seaside Clambar & Grill.  Meeting owner and Chef Jerry was a special treat. I enjoyed all 3 courses, a salad, appetizer sampler plate with fried oyster, clam casino, and ahi tuna and my entree. I asked our server for a local dish that she would recommend and she suggested Tilefish. I was never a fish eater growing up and now that I am landlocked in Kansas I eat fish every time I travel to a coast. The Tilefish was delicious as was everything that I tasted.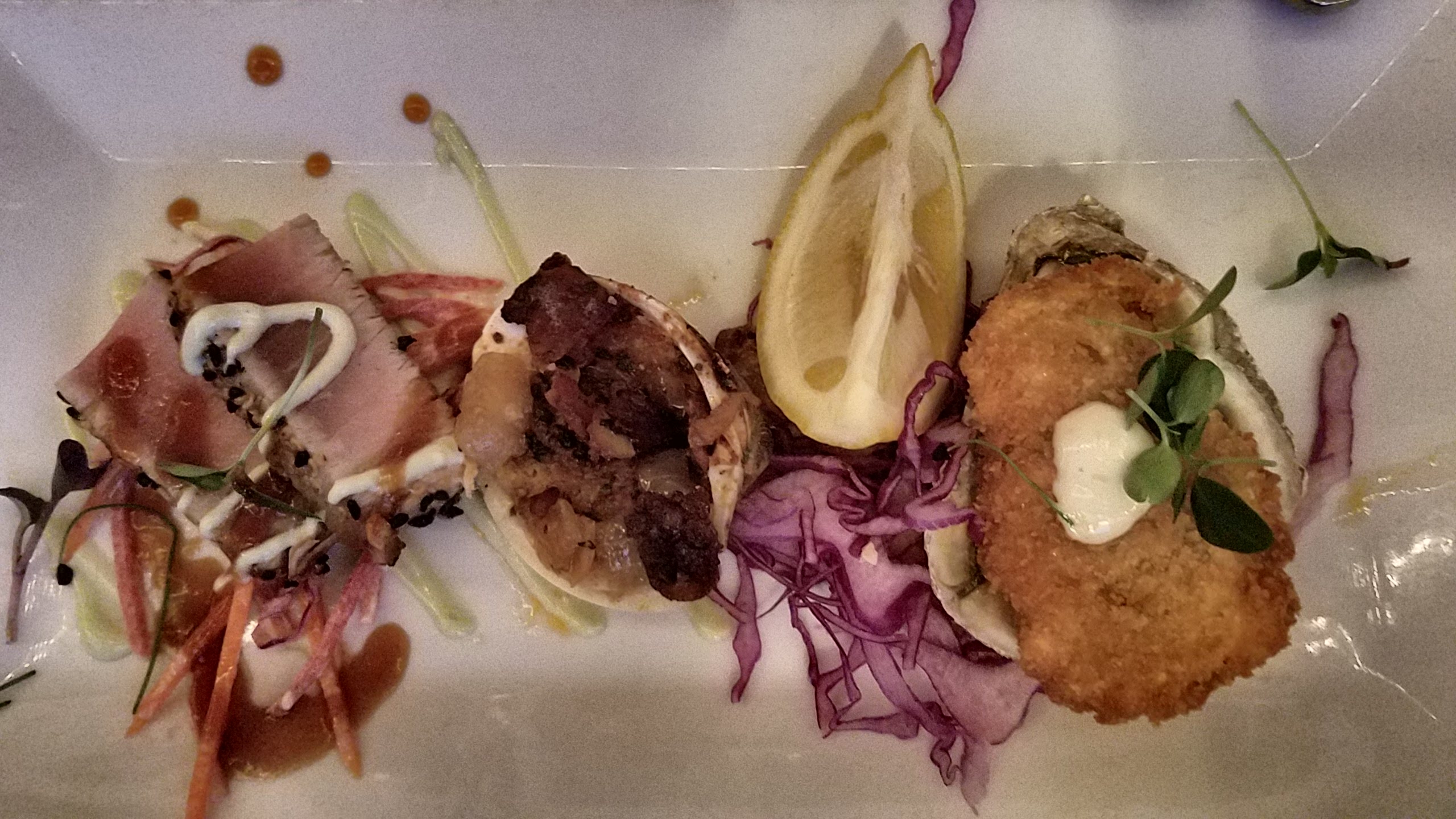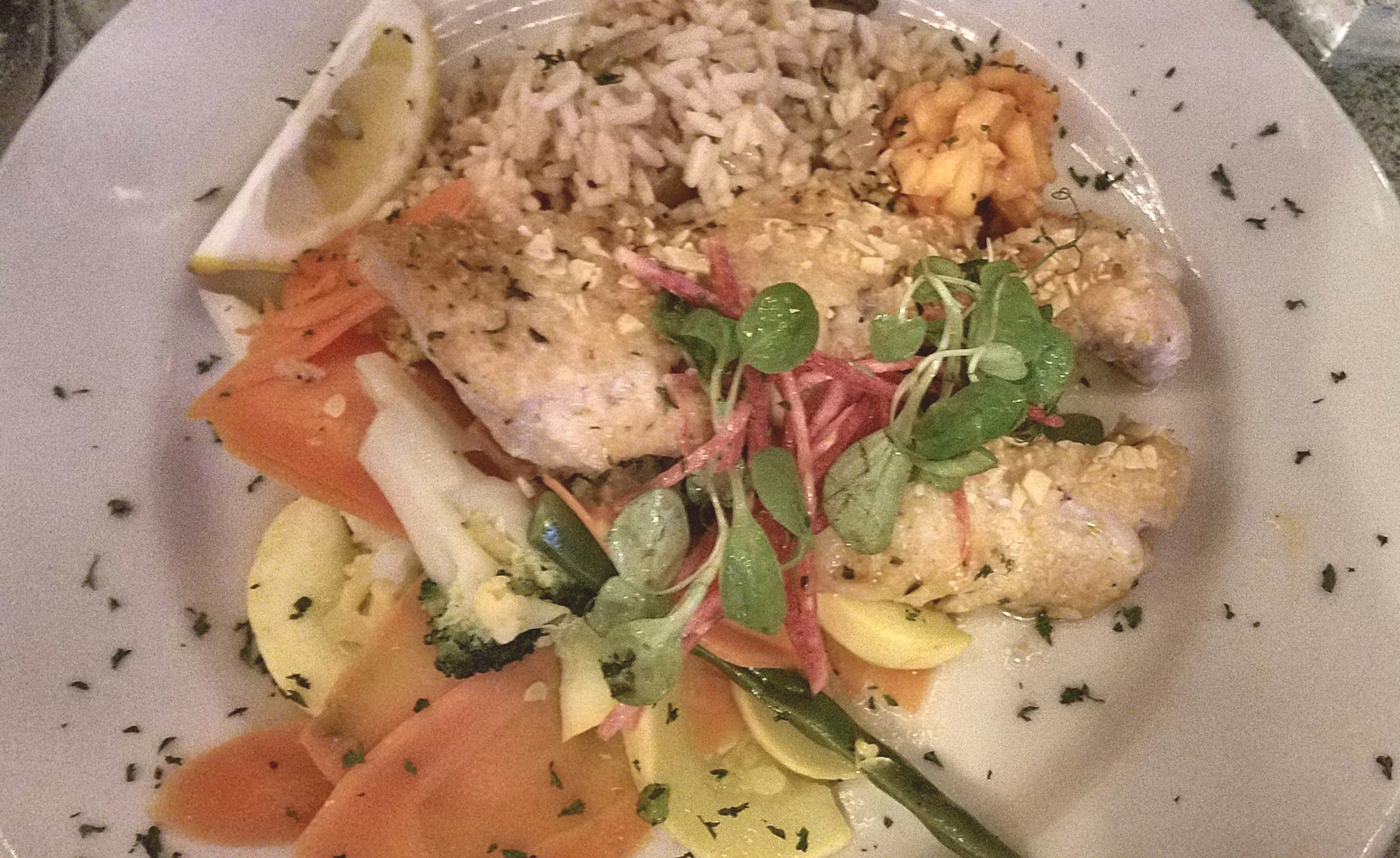 Another mind-blowing surprise was The Blue Duck Bakery Cafe. This was definitely not around in 1994 when we left New York.  Riverhead is the 4th location of this locally-owned village baker. From artisan loaves of bread to mouth-watering pastries, the purchasing decision is difficult. I was thankful that the owner provided us a sampler platter because I would have had a hard time deciding. Every morsel was delicious and the chocolate croissant was certainly a winner amongst our table. It was so enjoyable that I came back later in the day to purchase a sandwich to go, also a winner!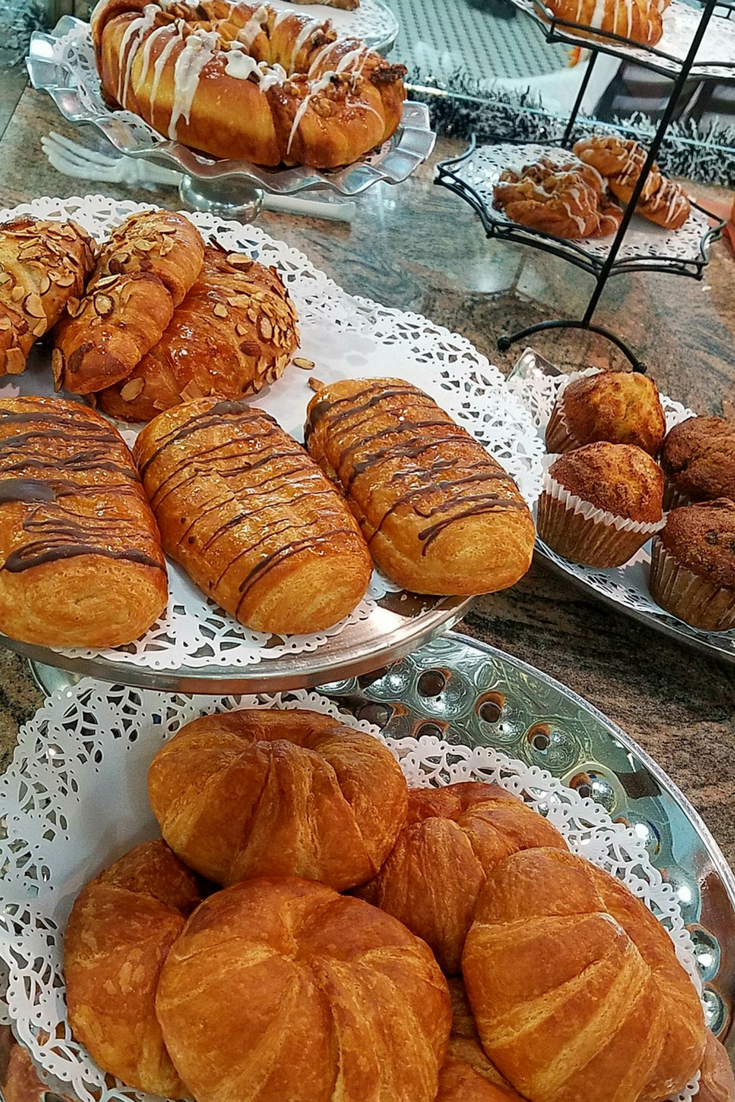 The final review was of the Long Island Aquarium and Exhibition Center. I have been here many times and it is always enjoyable. Like any museum, zoo or aquarium, you will always see something different. If you go to Long Island with your children this is a must-do stop on your trip. From tropical fish to penguins to sharks, this aquarium has it all.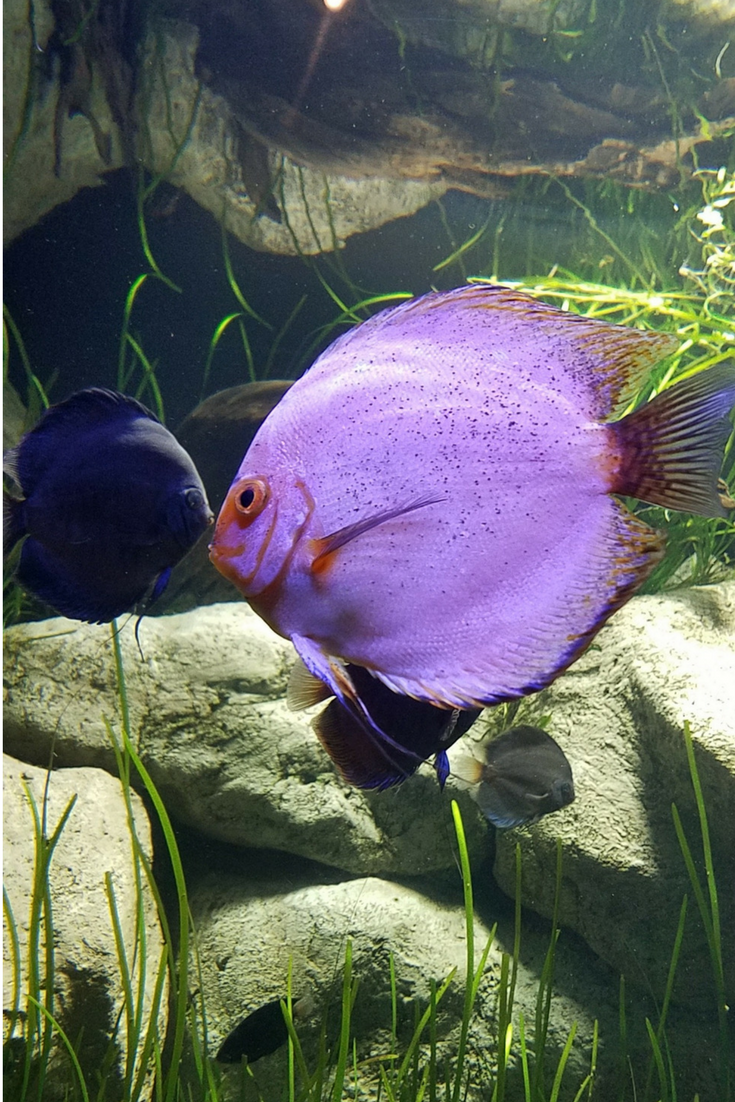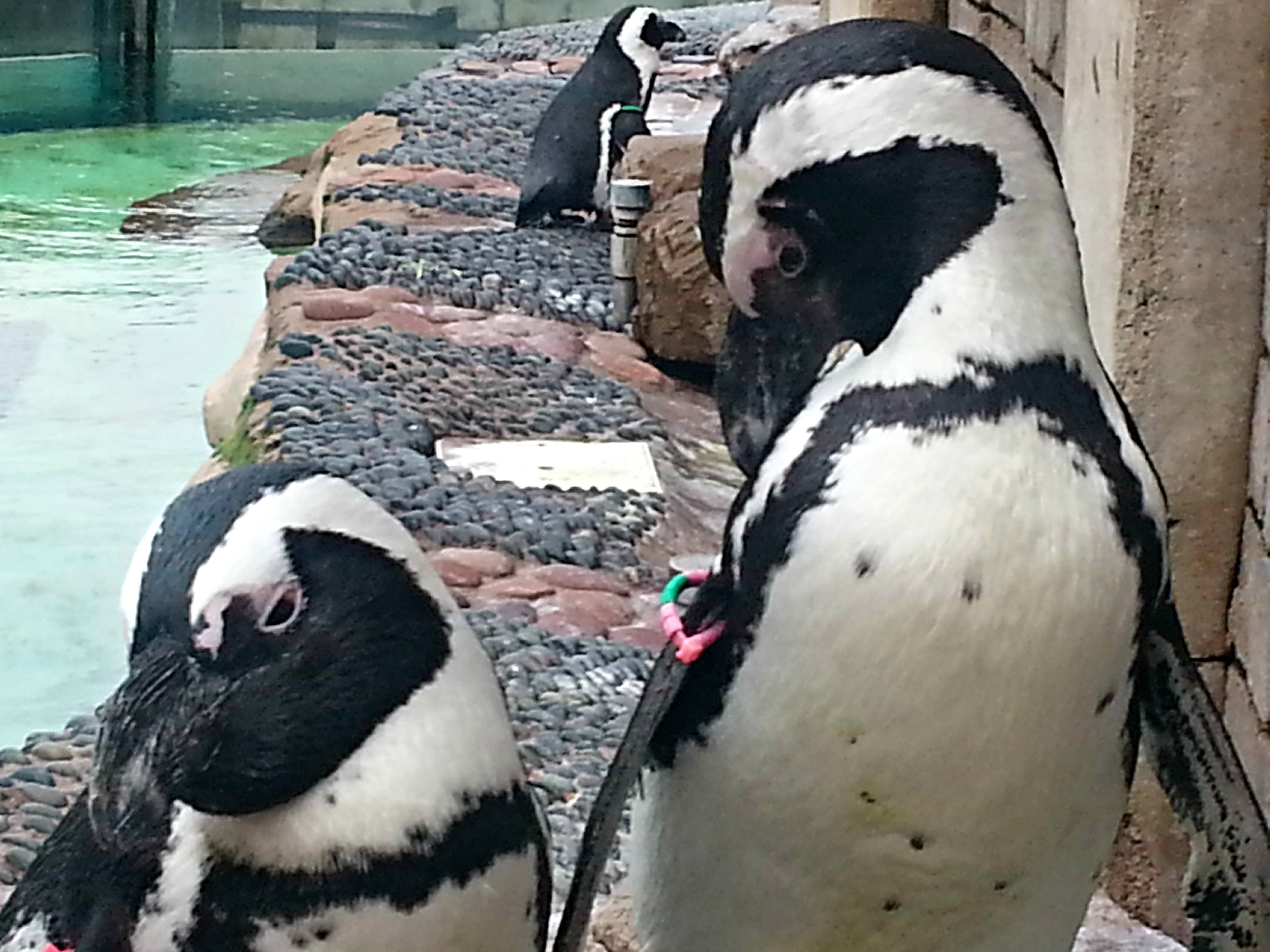 What many people don't know about is their amazing all-living coral reef display, one of the largest in our hemisphere. 
​
And whether your family loves sharks or fears them, the shark tank is a must see!
Thanks for letting me share your trip with you. It was so fun to go back home and experience the sights, smells and sounds of a tiny bit of Long Island as a tourist. If you plan to visit Long Island, shoot me an email for tips at gailk@macaronikid.com and visit www.discoverlongisland.com for everything you need to know.
 *Discover Long Island hosted Macaroni Kid for a 2-day press trip. Accommodations and most meals and activities were complimentary. No other compensation was received in consideration of this article, and all opinions are my own.