Thanksgiving - The day to gather with family and friends and enjoy the annual Turkey dinner. It may also be a five-day weekend to keep the kids entertained and enjoy some family time together.
Things to Do Over Thanksgiving Weekend:
On Wednesday:
Take the kids to FREE day at the Johnson County Museum.
Stop by Santa's Wonderland at Bass Pro Shops Olathe
On Thanksgiving:
Get some exercise before eating the big meal at Burn Before the Turkey
Watch the Annual Macy's Day Parade on TV
If you cannot wait to start Christmas festivities, check out Holiday Lights on Farmstead Lane or Paulie's Penguin Playground or take a ride to the Plaza for the KCP&L Plaza Lighting Ceremony
On Friday:
Black Friday Shopping if you dare
Get some fresh air at 1860's Living History at Mahaffie
Holiday Luminary Walk at the Overland Park Arboretum
On Saturday:
Register in advance for the Kids Workshop at Home Depot where they can make a gingerbread ornament
Shop Local for Small Business Saturday.
Photos with Santa at Cabela's
On Sunday:
Stop by Santa's Wonderland at Bass Pro Shops Olathe
Olde World Christmas At Strawberry Hill Museum
Crafts:
Thanksgiving Printable Placemat
Turkey Family Hand Print Painting
Make a Family "Thankful" Board
Reuse Old T-Shirts (gifts for dog shelter)
Play with Your Food:
Recipes:
10 Steps to Cooking the Perfect Turkey
Welcome Fall With Delicious Pumpkin Bread!
Fall Treat: Apple Cider Floats
Make Reservations for: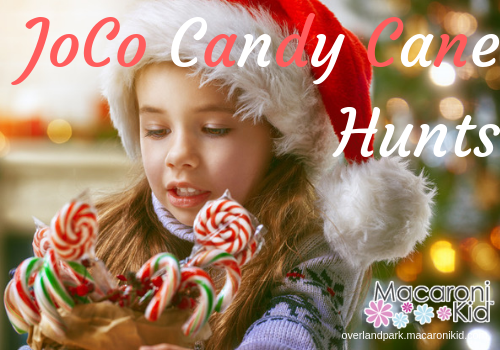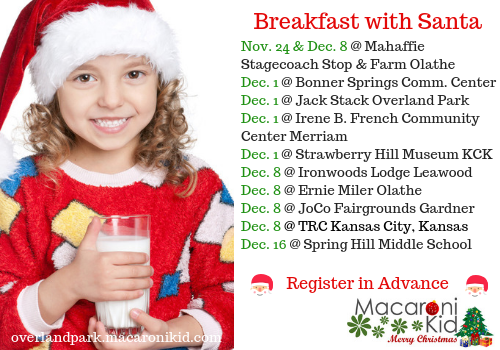 HAPPY THANKSGIVING!