This past September, after my husband turned 57 and I turned 53, I felt like we were on a spiraling downward health path. We were eating more and more processed food, we had stopped exercising, and we were complaining of aches and pains. I felt like we were starting to look older and that is mentally hard to face being parents of a fifteen-year-old son and a twelve-year-old daughter. It is bad enough that we are always the oldest of all the other parents we don't need to look and feel that way too!
I made the decision that we were both going cold turkey for what I now refer to as our 80+% health kick. 85% of our meals are vegan, gluten-free, dairy-free. I have been shopping and cooking up a storm and guess what? We both feel so much better. I was shocked that hubby would commit, but after he dropped 7 pounds in the first week he was on board. On week two or three he wanted to go to our favorite Mexican restaurant happy hour. I agreed to have one Margarita but made him promise that we would not have chips and salsa. The server put those yummy treats in front of us and I was so proud of both of us for not taking one bite! Fast forward a few weeks and we both made it through Halloween without eating much candy!
December hit and it was time to stop making excuses and get back to the gym. I didn't want to wait for "New Year's Resolutions" as they never work for me and then I am upset about my failure. The gym goal is three times per week. The holiday season of indulgence is definitely a challenge but I think it is actually a great time to think about what you are grateful for, which for me is our health. We want to see our children graduate college, get married and have kids of their own. We need to do everything in our control to live a healthy lifestyle.
For 2018 I am looking at the various supplements we take. I take a multi-vitamin and some herbal supplements. I have heard a lot about probiotics over the past few years but have never used them because I just didn't know which ones to purchase. I was excited to be asked to sample and review the SimplyBiotix products! I love the SimplyBiotix mission of Taking Care of You, for Them. After all, don't women tend to take care of everyone else before themselves? I have been guilty of putting myself last on the list for way too long. If I am not around who will raise my girl?
The SimplyBiotix products are all free from soy, GMOS, gluten, eggs, peanuts and tree nuts. I received 4 products to try: Gut Health, Max Strength, Oral & Sinus and Gutsy.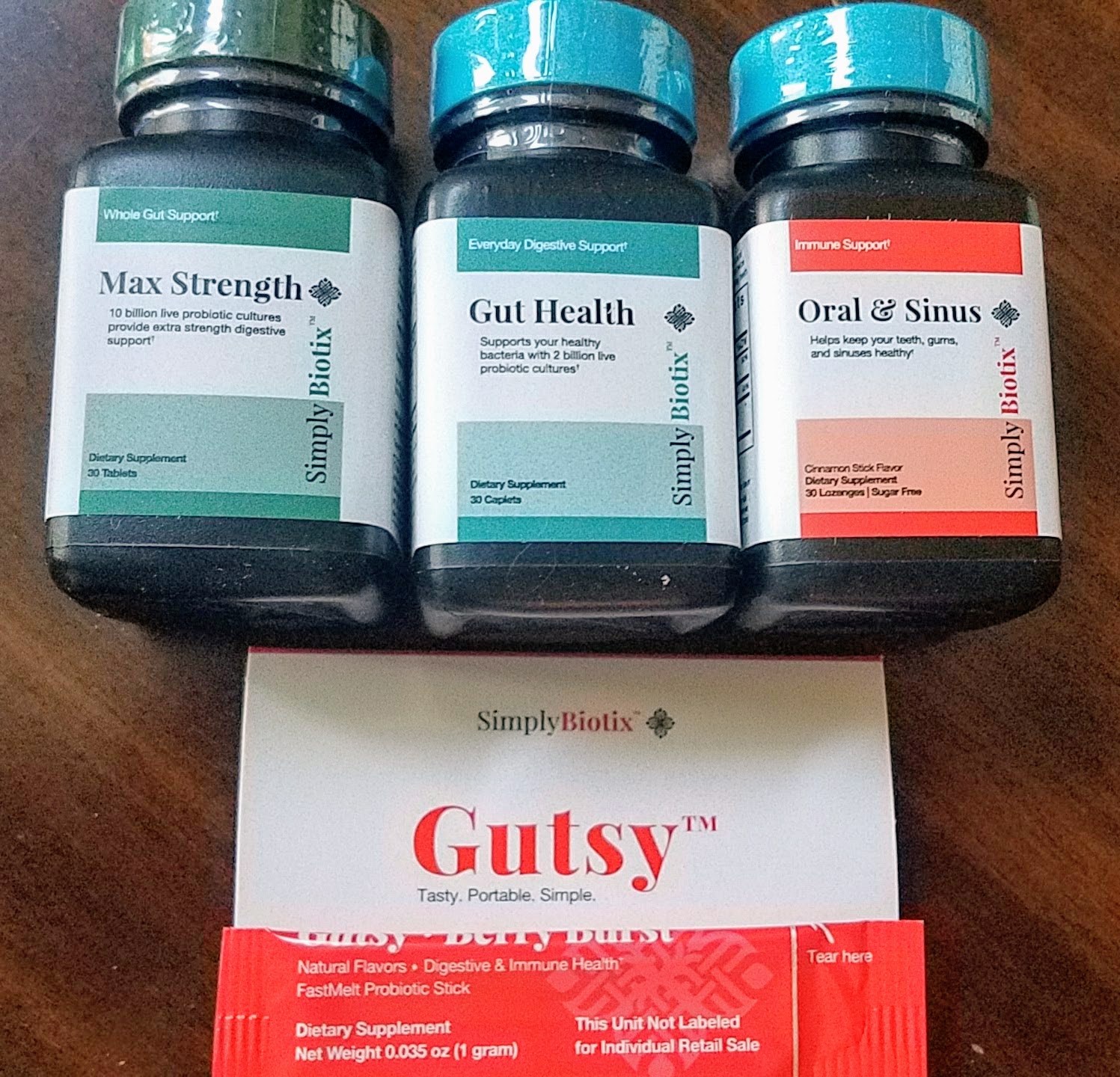 Gut Health provides digestive support with 2 billion live cultures of 7 beneficial probiotic strains. I have been taking the round little caplet daily after breakfast and plan on having our fifteen year old start taking them too. I have also been taking the Oral & Sinus probiotic daily. I did not know that there were probiotics for ear, nose and throat health. This is perfect for me as I feel like I have had constant sinus issues even since removing gluten and dairy from my diet! The cinnamon flavored lozenge is pleasant tasting. I have been taking this once or twice a day mid-morning and late-afternoon, and I can feel a difference in the health of my sinuses.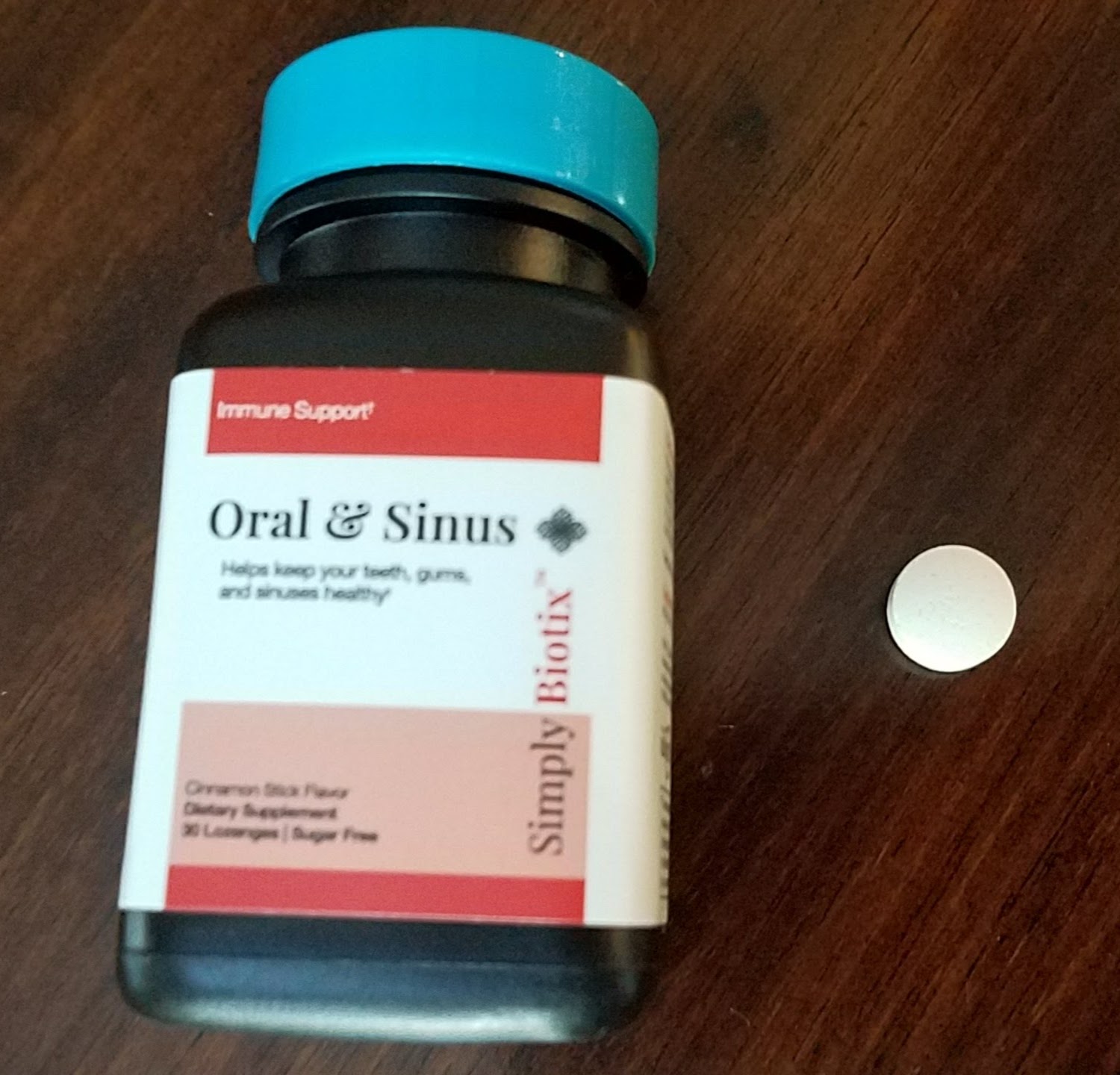 My husband sampled the Max Strength probiotic tablet. This product was developed with BIO-tract® advanced time-release technology. Max Strength provides intensive digestive and immune support with 10 billion live cultures of 10 probiotic strains. Hubby has a hard time
remembering to take supplements so I need to come up with a system for him moving forward.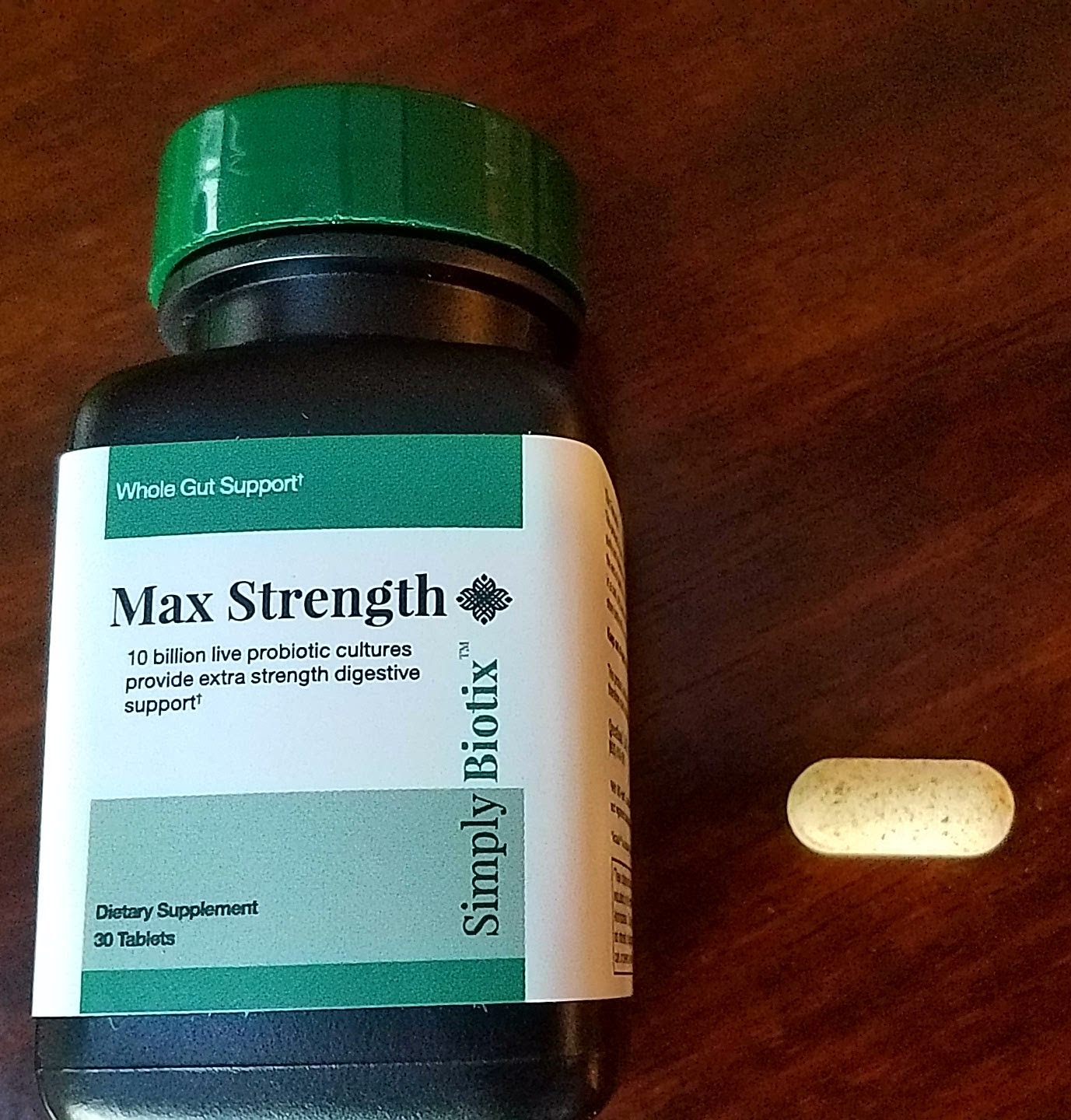 ​
My daughter was thrilled to try Gutsy. She cannot swallow pills and in general, loves a powder form. She said the berry burst flavor was great, quickly dissolved and left no aftertaste.


​
I am thrilled because her grab-and-go competitive soccer playing lifestyle is a wonderful fit for these convenient kid-friendly packets. If she forgets to take her probiotic I can give it to her to take on the way to the field!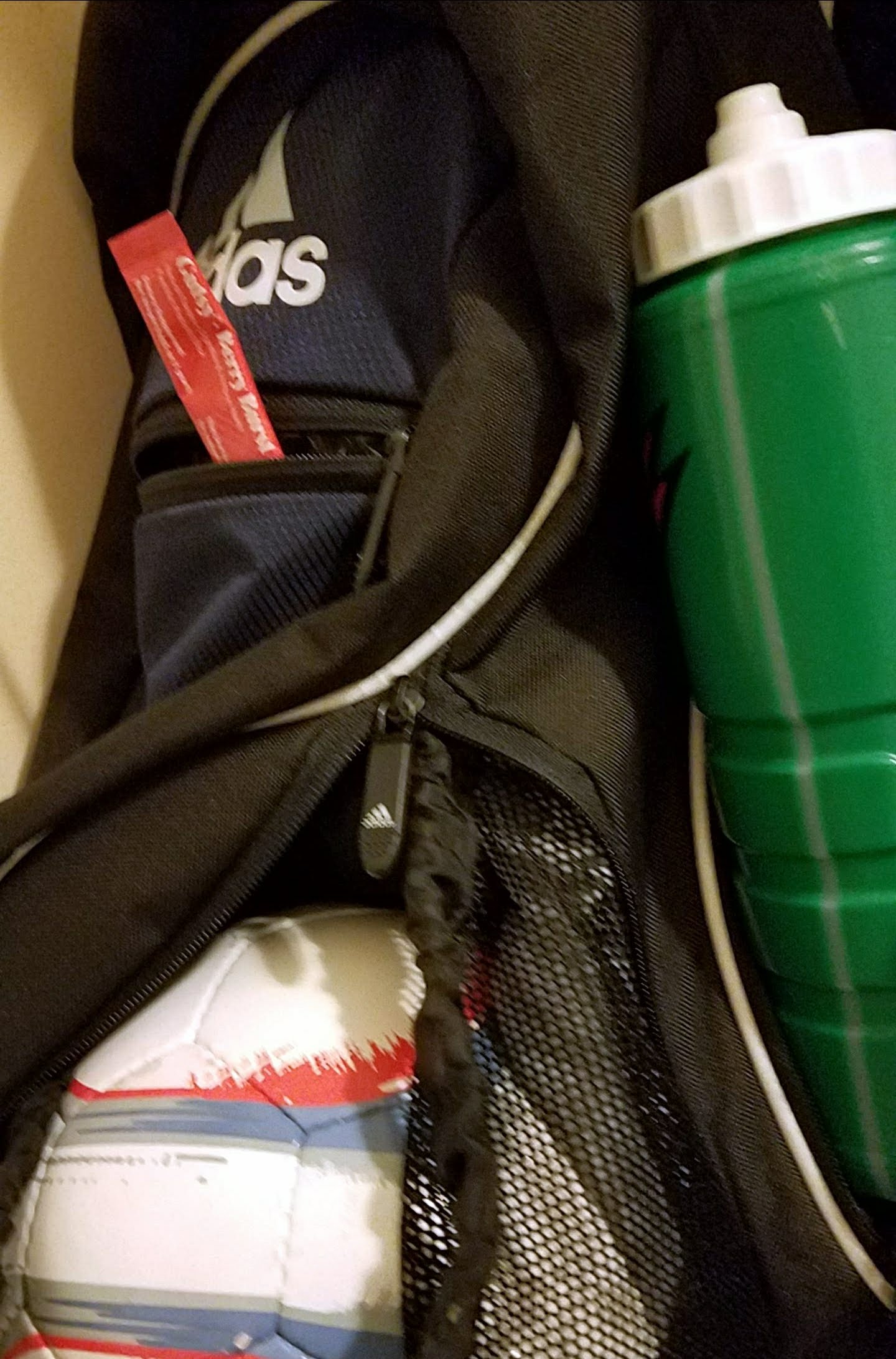 ​
I will do everything in my control to stay healthy and live a long life. I think the SImplyBiotix products are a good fit for my family's mission of staying healthy in 2018. If you would like to read more or purchase the SimplyBiotix products visit www.simplybiotix.com You can also enter below for a chance to win the same 4 products my family sampled.
I was provided these product samples from SimplyBiotix for the purpose of writing this review. All opinions are my own.


ENTER TO WIN A PRODUCT SAMPLE KIT from SimplyBiotix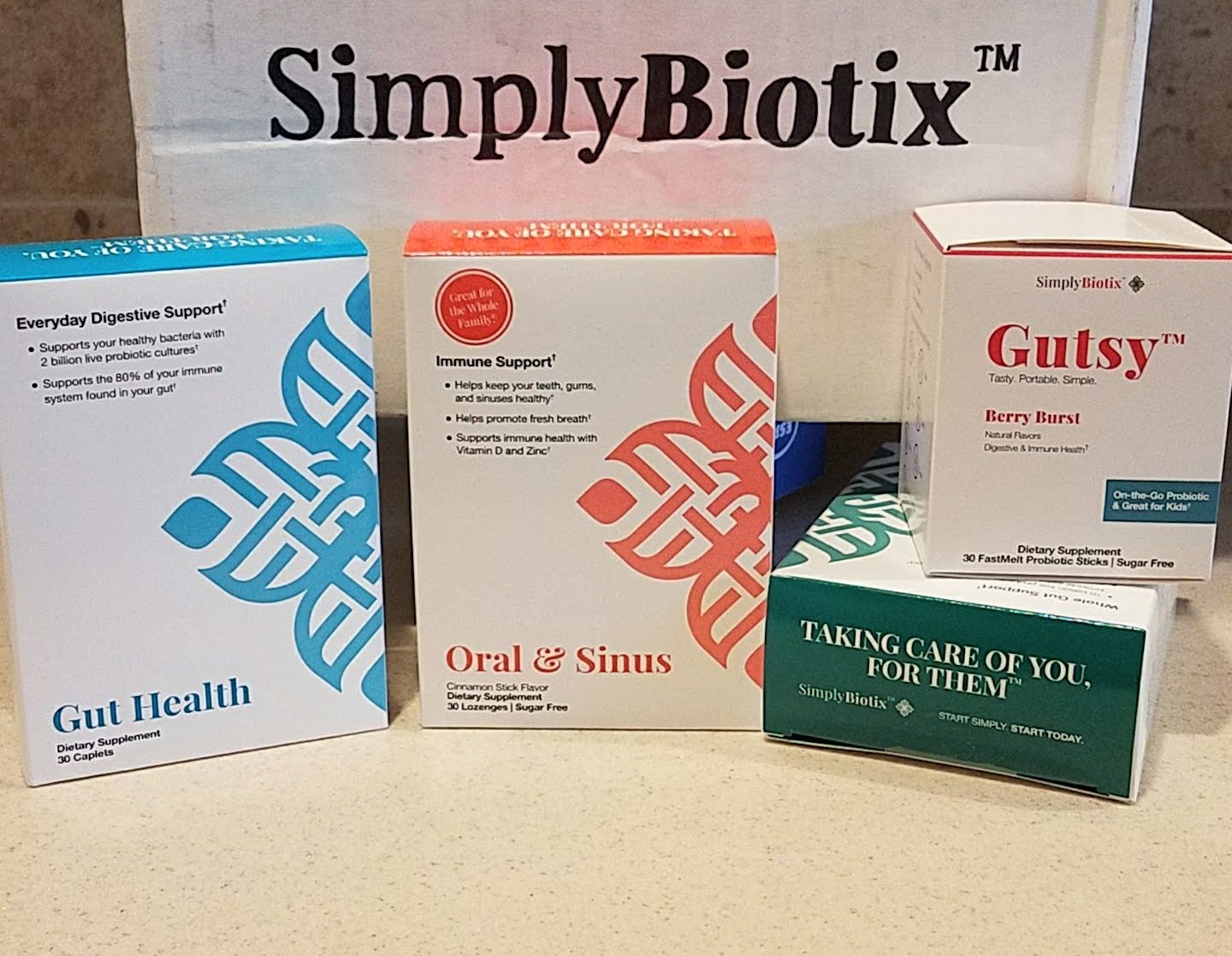 1. You must be a Macaroni Kid JoCo and/or KCK e-news subscriber. LIMIT 1 entry per e-mail address.
2. Complete the contest entry form.
3. One winner will be selected at random and notified by e-mail and listed on our website on January 18, 2018. For complete contest rules, read here