Raven Ridge Park is one of the City of Olathe's neighborhood parks. Olathe has two types of public parks; neighborhood and community. The neighborhood parks typically are smaller with fewer amenities and less parking. Smaller does not equate to lesser though. We can have a just as much fun at Raven Ridge as we can at some of the larger parks. I look at the neighborhood parks as hidden gems throughout Olathe.
Raven Ridge is the ideal park for little daredevils.
My son has pretty much been fearless since he started walking. This park has become the perfect outlet for him. This park has plenty to climb. There is an amazing twisty rock wall, hanging tires to climb through, a large rock with netting to crawl up, and a tall slide. There is equipment to spin on and a small zip line also. The equipment at Raven Ridge Park is pure fun. Moms of the younger crowd; my preschool son is on the edge of being able to do things in this park independently. Your little one may still enjoy this playground, but be prepared that you may be helping them a lot.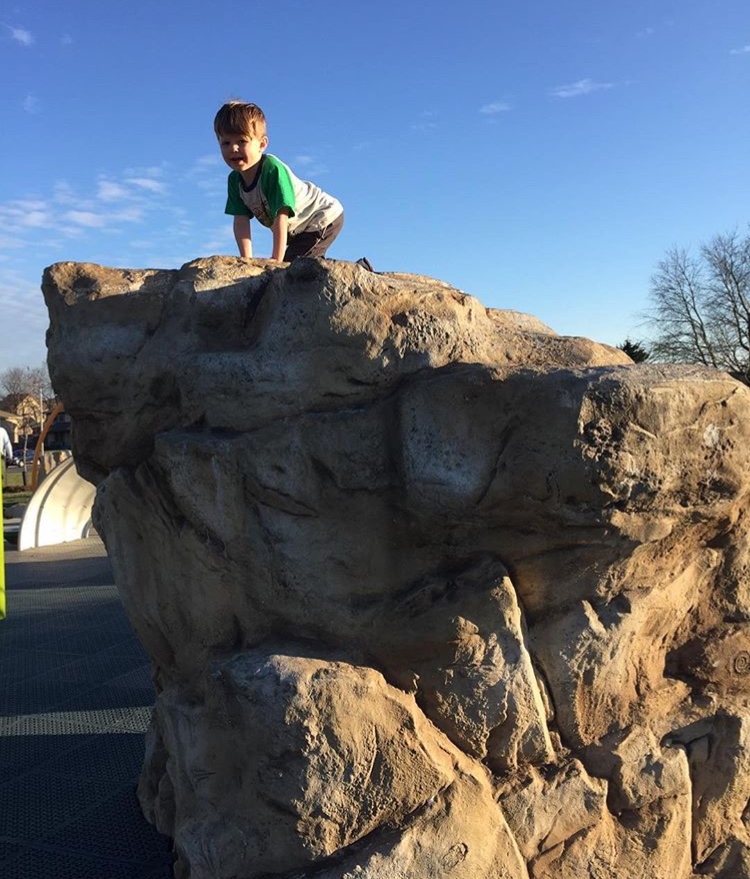 Bring your bikes, trikes, scooters, or skates with you.
Raven Ridge Park has a 0.3-mile walking trail loop. Its wide path is a great place to learn how to ride a bike or to just get out some energy. Since it is a loop you can feel safe with your kid riding ahead of you because the grassy field in the middle ensures a clear view at all times.
Pack a picnic or even BBQ there.
Olathe says that since it's a neighborhood park there are fewer amenities, but honestly, Raven Ridge Park still has plenty. There's a shelter with electricity, plenty of picnic tables as well as a charcoal grill if you want to cook at the park. There's even a couple of horseshoes pits close to the shelter if you feel like playing a game while your food grills. The only thing missing is a bathroom and since this park is in the middle of neighborhoods where there is no gas station or store in walking distance you will have to load up and leave in order to use the restroom.
Don't be deterred because Raven Ridge is not a large park. It is worth a visit. It is also worth your time to seek out more of Olathe's neighborhood parks because there are some unique ones hidden among the houses in Olathe.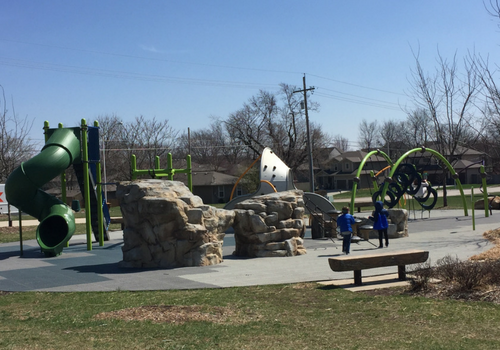 The park is located at the intersection of Harold Street and Iowa Street. 675 West Harold Street, Olathe, KS 66061.
Find Your Family Fun® in JoCo Kansas. Sign up for our free weekly calendar of events here