This week I did something I never thought would be enjoyable. I took two preschoolers to an art museum. I went in thinking that this outing would be about an hour maximum before I had to take my crazy little crew home. I crossed my fingers tight that one of the kids did not knock over a priceless work of art. I took a deep breath as we entered The Nerman Museum of Contemporary Art in Overland Park. I do not think I have ever been more wrong about one of our outings.
The Nerman Museum of Contemporary Art has amazing pieces.
The kids got more out of this than I thought was possible. Parents stop underestimating your children like I was! We stopped at each work of art and talked about the colors and what they thought each one looked like. It was interesting to hear what they saw in each piece. Then at the end of each room, I would ask them to pick their favorite piece in the room. They had a blast and we ended up visiting each room at the Nerman Museum. I had to recheck the map at the end. I could not believe I did the entire museum with two five-year-olds!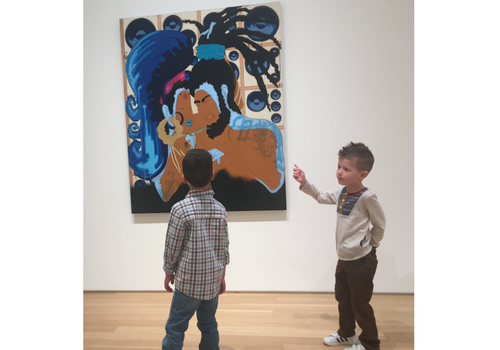 Check out the drop in story time room.
I was told this room is open every Saturday. We easily spent an hour here. This room had an "on your own story time" with various art books. We read several together, but our favorite was "Make Van Gogh's Bed". There were two art centers set up in the room that day. First, the boys used mirrors and crayons to create a self-portrait. They turned out adorable; it was so neat to see how they view themselves. At the other art center, they drew a family portrait inside a pre-drawn frame. The last thing we did in the room was to build with a sack full of wooden blocks. They used these to create their own sculptures like we had seen in the museum.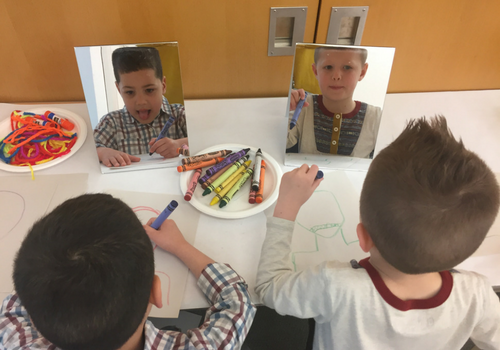 The kids get to be artists too.
Check the schedule to see when the children's art projects are being offered, they do not take place every Saturday. It is worth a trip when they do have this going on though. The day we were there the kids were making their own abstract art focusing on the concepts of line and movement. There were all sorts of supplies to choose from; paper, scissors, markers, large crayons for the younger kids to use and normal ones for the older kids, colored tape, and so much more. I think the colored masking tape was the biggest hit with my group. That room also had different art games. My son loved using a guide to create designs with blocks. The boys had so much fun in this room that I took home a schedule for their summer art classes and camps.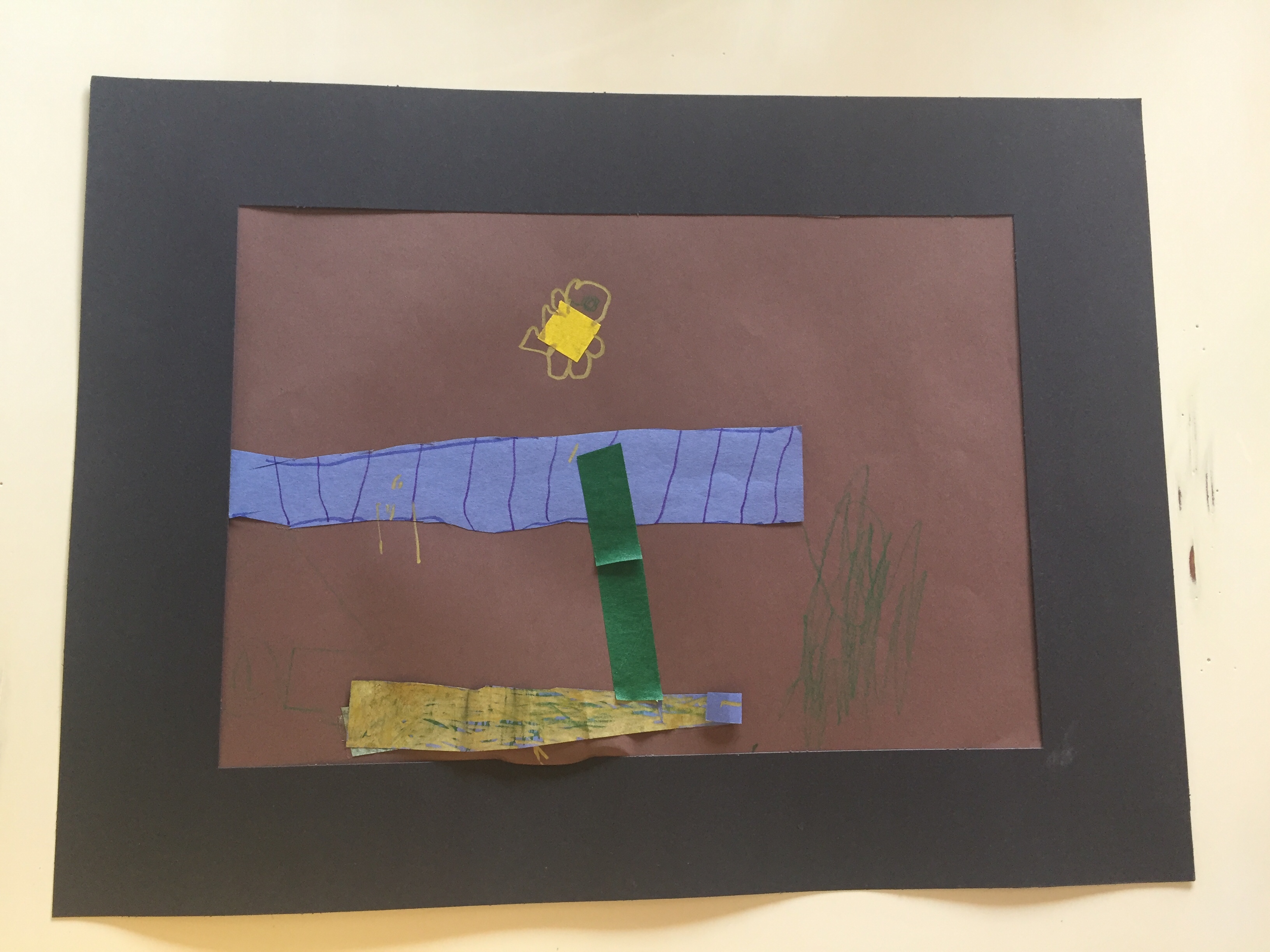 See the Nerman in a new way by going on a stroller tour.
If you have been to the Nerman before you are going to see it through new eyes with your children present. Do not let the name of the tour mislead you; you do not have to be in a stroller to enjoy this program. The preschoolers I was with loved it. They sat on rugs near several different pieces of art while the guide read a story to them. They then talked about what art concepts were present in that particular piece. The theme that day was lines and motion. I loved hearing these terms broken down in a way little ones can understand. It also kept them entertained. The monkey puppet our guide brought along to help her read was a huge hit. I heard about the monkey for days after our trip. I was so impressed that the Nerman Museum had a program created specifically the younger crowd.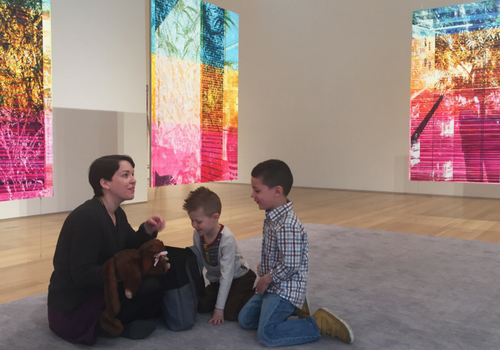 Use what you learned throughout your week.
I love when an outing is not only fun at the moment but also enriches your life after. Our trip to the Nerman was inspiring to my budding artists. Since our trip, we have painted and colored in our free time at home. I also used some of the pictures and brochures that were sent home with us as inspiration for our own projects. Today my son used the sculpture collection guide to create his own sculptures from Play-doh.
Next time you are looking for an indoor activity in Johnson County check out this hidden gem. The Nerman Museum is located at 12345 College Blvd, Overland Park, KS 66210. It is open Tuesday, Friday and Saturday from 10 am to 5 pm, Wednesday and Thursday 10 am to 8 pm and Sunday 12 to 5 pm. There is FREE Admission.
Sign up for the Macaroni Kid JoCo newsletter as well so that you know when the children's art projects and stroller tours are taking place, you do not want to miss those.
Lacy Carpenter is a field writer for Macaroni Kid JoCo/ WyCo Kansas. If you would like her to schedule a visit or have an inquiry about guest writing please contact gailk@macaronikid.com.