Spend your summer vacation: 1860s Style at the Mahaffie Stagecoach Stop & Farm. With themed living history camps for kids ages 7-12, children will have a blast learning! Both weeklong camps and day camps* are available!
Before nail guns and cranes, how did things get built in the 1860s? Campers can try their hand at sawing, nailing, and painting. Use pulleys to lift a rock and learn to cut limestone during Construction: 1860s Style Day Camp.
June 13 | 9 a.m. - 4 p.m. | $30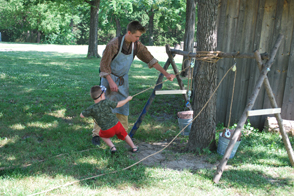 Sign up to be in President Lincoln's Army! During our Eating Goober Peas: Civil War Boot Camp, kids will learn how to march like a soldier, cook a soldier's fare and make your very own haversack.
June 18-22 | 9 a.m. – 12 p.m. | $70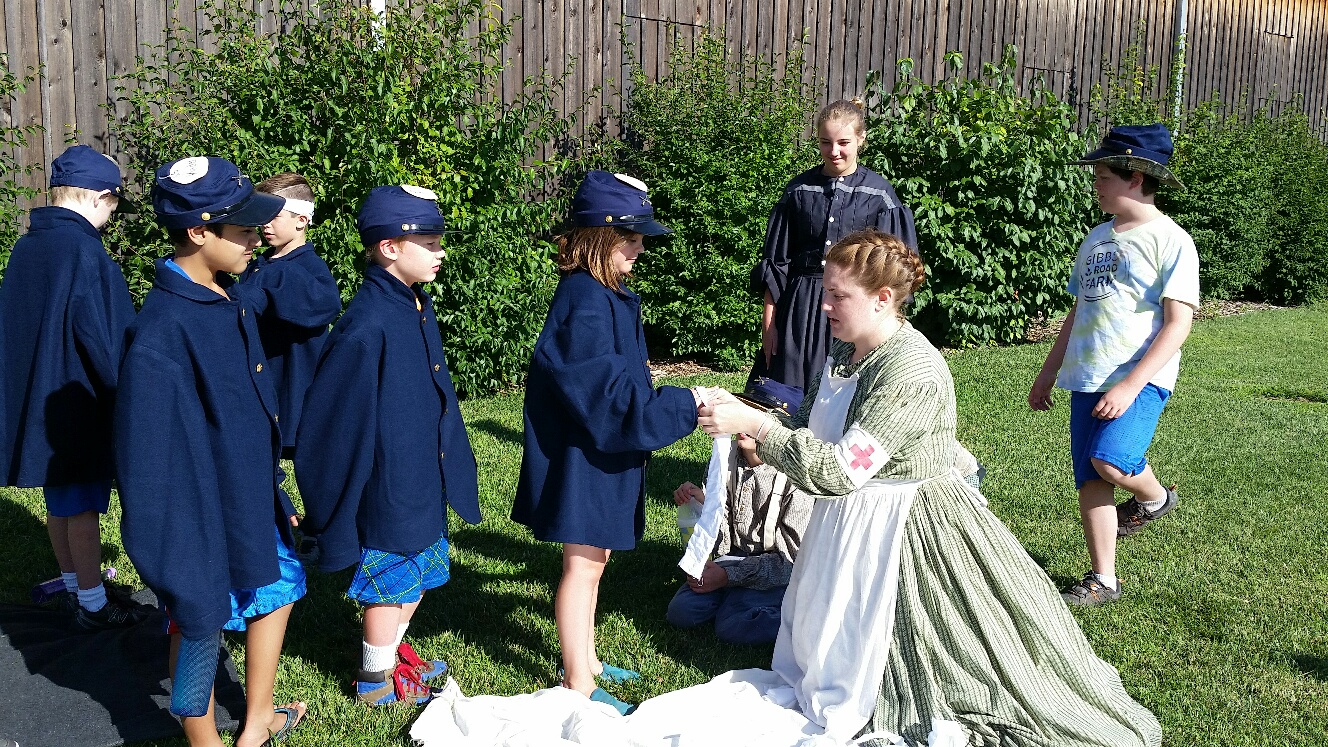 Explore the adventures and non-adventures of the 1860s Kansas Frontier at Rootin' Tootin' Cowboy Camp!* Cowboys and cowgirls will learn to care for a horse, cook on a chuckwagon and try their hand at roping a 'steer.'
July 11 | 9 a.m. – 4 p.m. | $30
Many hands make for light work, and farm work is never complete! Campers will do laundry, work in the garden, cook up a snack and care for farm animals: 1860s Style at our Sod Busting & Chicken Feeding Camp!
July 16-20 | 9 a.m. – 12 p.m. | $70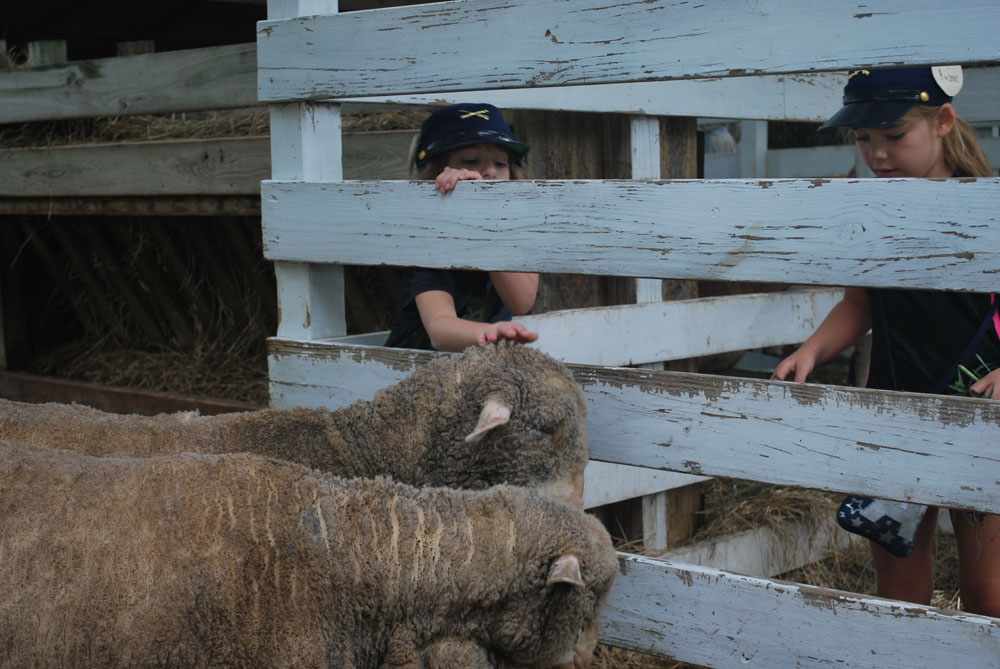 NEW! Mrs. Mahaffie is opening up her home to young women, for Young Lady's Academy!* Campers will dress in 1860s clothing, paint with watercolors and cook on the wood stove. The day ends with a tea party and an ice water footbath.
July 30 | 9 a.m. – 4 p.m. | $30
*Campers must bring their own lunches for day camps.
As you can see, each camp offers a variety of activities and provides your child an opportunity to experience what life was like in the 1860s. Kids are welcome to sign up for one camp, or all five camps! Each camp is limited to 20 participants, and registration is required and due the Friday before each camp begins. Visit mahaffie.org or call 913.971.5111 and register today!