Visit Blues to Bach Music Center for a not-so-traditional music store experience! We are a single-location, locally owned business that encourages families with kids of all ages to come in to experience music and more! Check out our 75-gallon fish aquarium. Spend time with the toys and coloring books. Play our electronic drums or plastic horns.
If you have a student getting ready to start band or orchestra, we invite you to check out our free "Instrument Petting Zoo" which is being held every Friday and Saturday through June from 2:00 to 4:00 PM. We will have the actual instruments available for your future musician to hold and make their first sounds. Carry the case. See how heavy the instrument is. Parents can be a part of the process, ask questions, and discover an instrument that is a good fit for your child. Let your children get a head start on their musical journey by signing up for our free "Getting Started Sessions", where your child will learn how to assemble, care for, and store the instrument correctly. These sessions are designed to help children get comfortable with their instrument before school gets started in the Fall.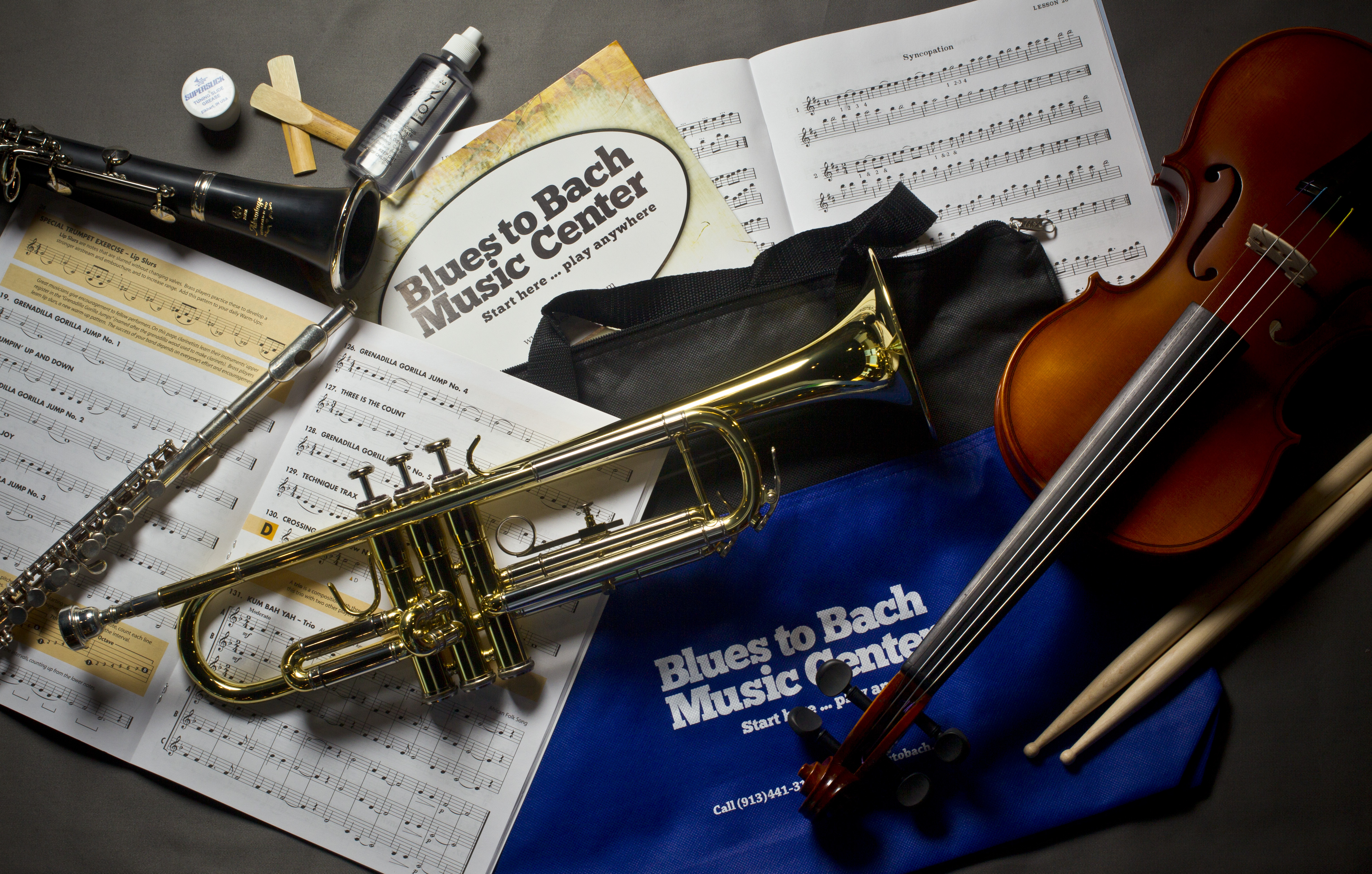 Check out our website for specific dates and times of the "Getting Started Sessions" for each instrument.
22366 W. 66th Street Shawnee, KS 66226 bluestobach.com 913-441-3132