Just Between Friends Fall Sale Happening NOW!
Just Between Friends of Overland Park will be at the Overland Park Convention Center October 1st-4th for their Fall children's consignment sale. Hundreds of local families participate by selling their gently used and new children's clothing, shoes, toys, books, baby gear, maternity items, outdoor toys and so much more at 50-90% off retail! Anyone can sell with JBF and everyone can save!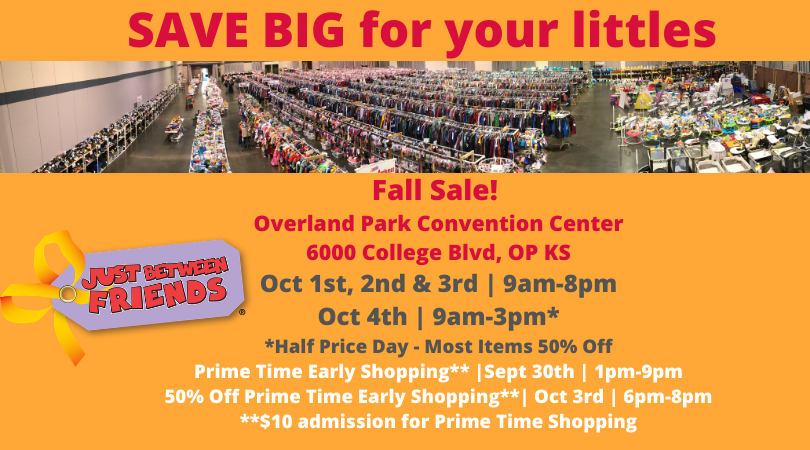 Make Money: JBF offers a safe & convenient way for families to turn clutter into cash. Local families sign up online as consignors, price and tag their own items with an easy bar code system and then bring them to the venue. JBF does the rest of the work running the events. Consignors earn between 60 and 80 percent of their sales and receive a check within two weeks. The average consignor check is about $350.
Save Money: JBF offers a great way to save money with great deals on clothes, shoes, baby equipment, furniture, gear, games, toys and much ore. Shoppers can typically save 50 – 90% off retail.
Safety: JBF is the only children's consignment event with a recall specialist on its team to ensure items are safe. JBF inspects items as they come in and pull anything that has been recalled or deemed unsafe for kids.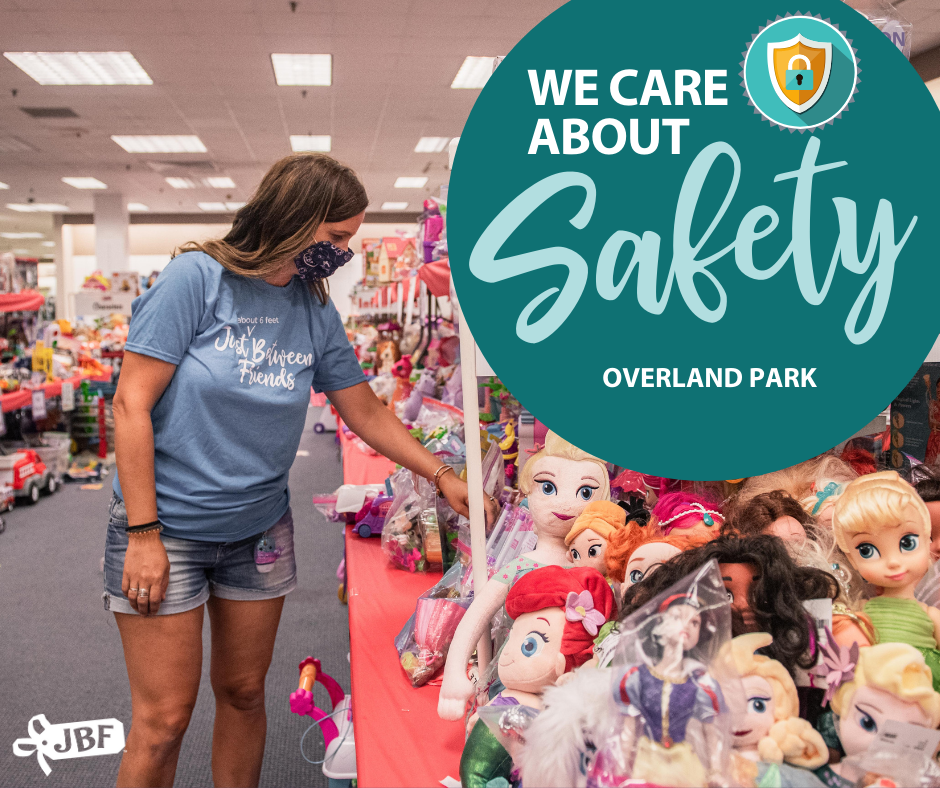 JBF is committed to continuing to provide a shopping environment that is safe, spacious, and sanitary. Enhanced safety measures put in place at their last sale in July will be followed and can be found HERE.
Giving Back
Helping the community is another focus of Just Between Friends. Many times consignors choose to donate their unsold items to the local charities JBF partners with to enrich the lives of KC area families.
Shop Early!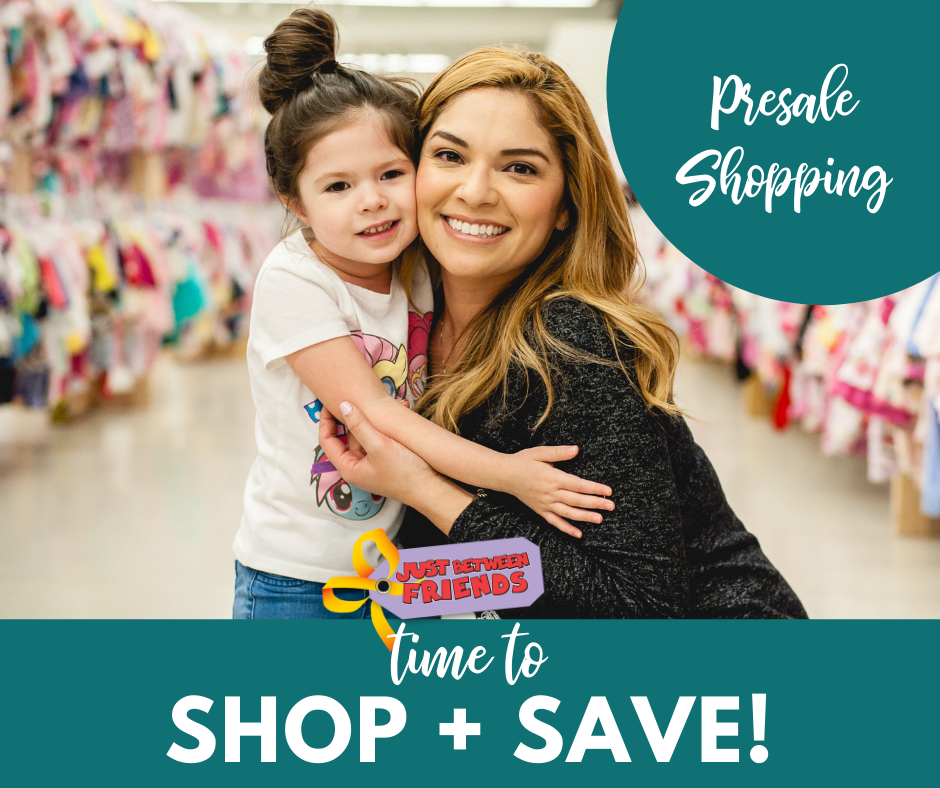 JBF offers presale shopping to first time parents and grandparents, teachers, military families, foster parents, adoptive parents, healthcare heroes, frontline works and first responders. Get your free ticket to shop here: https://opf2020presale.eventbrite.com
If you don't qualify for one of the community presales, you can still shop early with a Prime Time Shopping pass! Tickets can be purchased here: https://opf2020pt.eventbrite.com
*Macaroni Kids Readers can earn a 25% discount on Prime Time tickets! Enter promo code MACKIDSOP at checkout*
JBF is limiting capacity so that social distancing can be maintained during all of their shopping times. In addition, they will be opening an hour early (8am) on Friday, October 2nd for at-risk shoppers who would feel more comfortable with fewer shoppers. Capacity is very limited and tickets (free) are required. You can claim one here: https://opf2020ar.eventbrite.com
Show this at the door for free admission to shop during the open to the public days.

Overland Park Convention Center | 6000 College Blvd, OP, KS 66211
Open to the Public Sale Hour:
Thursday, October 1st – 9am-8pm
Friday, October 2nd – 9am-8pm
Saturday, October 3rd – 9am-8pm
Sunday, October 4th – 9am-3pm (Half Price Day – Most Items 50% Off)
Questions?
Call/Text Stephanie @ 816.825.2295
Facebook & Instagram @jbfoverlandpark