We know many of you are starting to gather all those goodies to tuck inside Easter baskets, or to wrap up and make Easter extra special this year. There are so many KC area makers offering fantastic gifts, and it's a great way to support local! Over the next couple of weeks we're going to feature some of our favorites AND we'll be giving away all kinds of great Easter gifts and Easter basket fillers, made by these amazing KC local makers over on our Instagram page!
Check out today's giveaway from Everly Rae Shop, and then scroll down to see all the local KC shops offering Easter goodies!
Here's a look at all the local shops offering Easter goodies: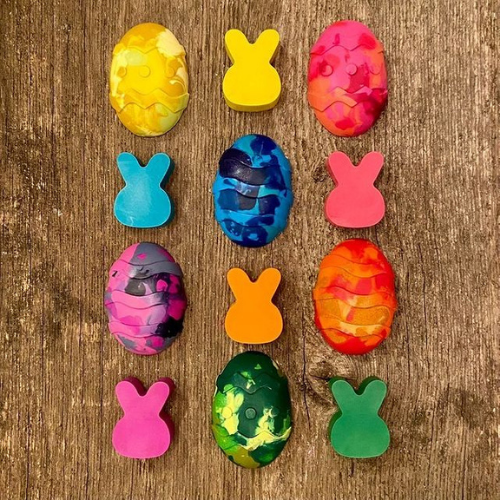 We make custom/personalized crayon letters, numbers and shapes. We specialize in custom creations using only non-toxic Crayola crayons to ensure the best quality product. All of our products are handmade with love so you can color with love. Giving the gift of crayons is giving the gift of endless creativity and helps foster imagination.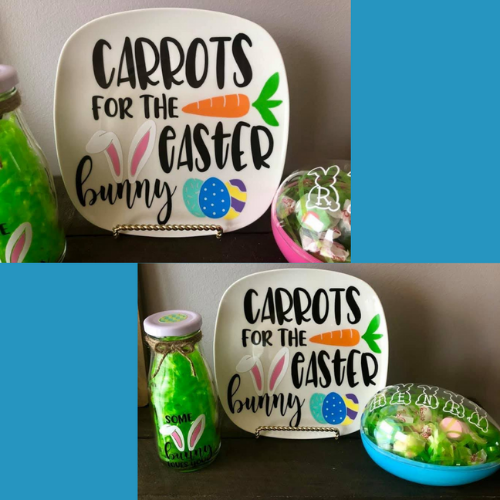 Unbridled Designs has two great options for Easter this year! First is this adorable Personalized Carrots for the Easter Bunny Gift Set! The second is this DIY Wood Easter Egg Paint Kit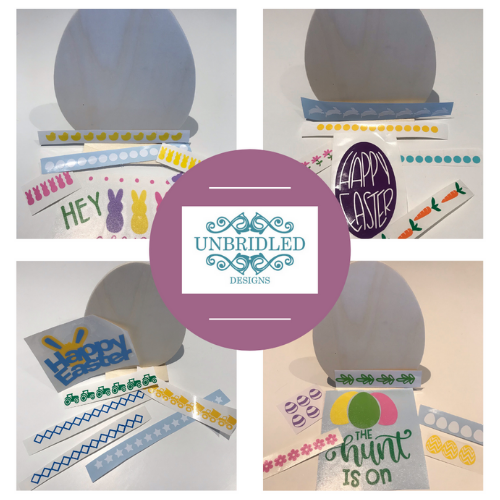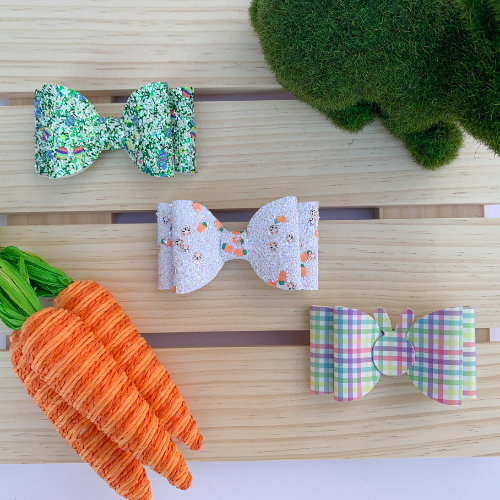 Kyries Creations was inspired by my little girl Kyrie, each bow or headband goes with the theme of the month so every little girl who wears my bows and headband will always have something special to put on each month to match their outfits! Each bow or headband ranges from $6-$15.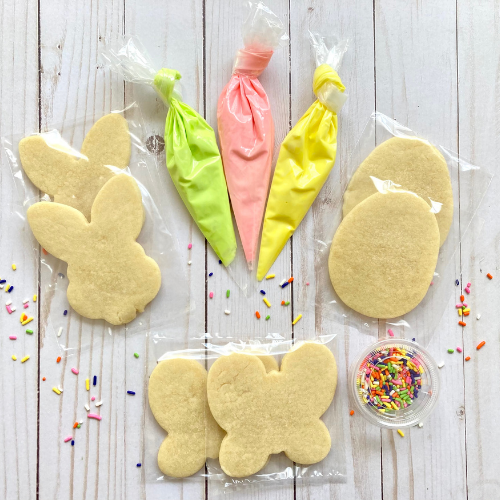 SweetStuffKC specializes in small batch, scratch made sweets over in Lees Summit. This DIY Easter Cookie Decorating Kit comes with 6 shortbread cookies, 3 frostings and sprinkles all for $12 each! Local pick up in Lees Summit.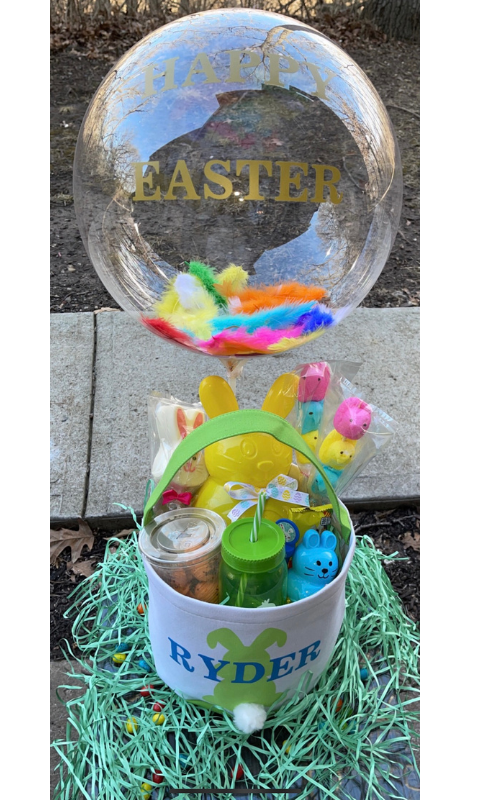 Many items are available, including this Easter basket stuffed with candy, a big bunny cake pop, chocolate covered strawberries, marshmallow Peep kabobs, a drinking cup, bubbles, and plastic eggs filled with jelly beans. All baskets will be customized with the child's name if ordered by 3/26!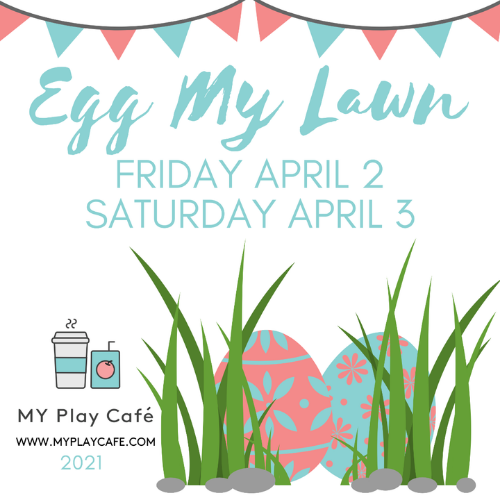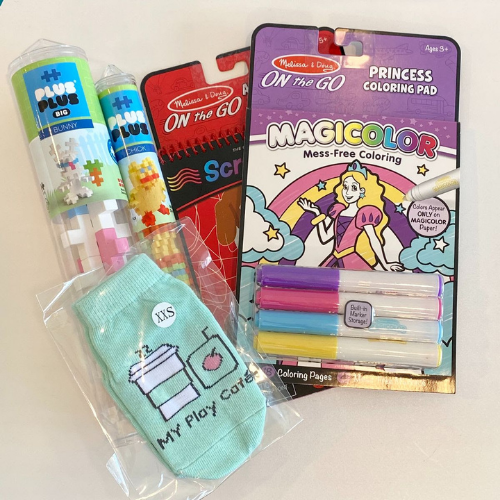 My Play Cafe gives parents a place to bring their little ones to play in a safe, clean environment, where they can truly take a break, get some work done or interact with other adults. By encouraging caregivers to recharge, they can feel energized to care for their young children. They also have some awesome Easter basket gifts available, and have an Egg My Yard option!
Facebook
Instagram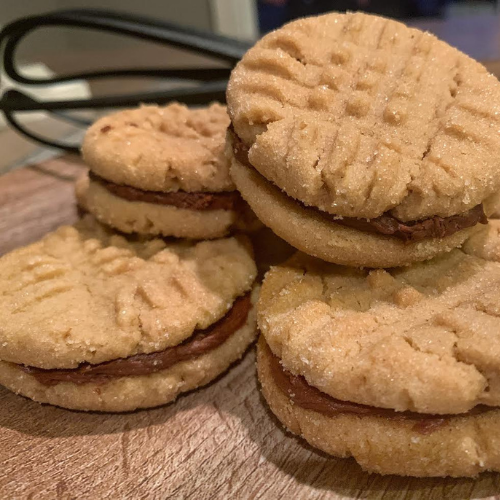 Daaa Bakery is a local bakery specializing in bars, cookies, cookie cakes, cake pops, cupcakes and cakes. They make great Easter basket stuffers, or gifts for every day!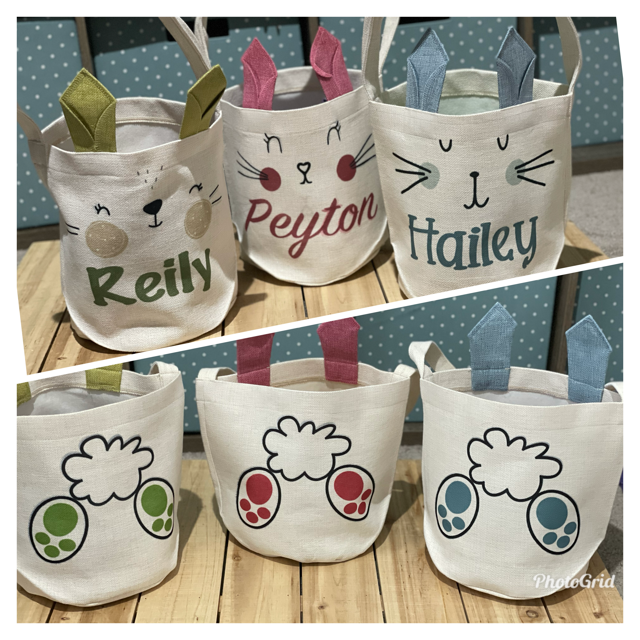 I am Michelle Jeffries and I own a small crafting business. I make t-shirts, wood signs, tumblers, and holiday crafts.

For Easter I have a couple shirt options, Personalized Easter baskets, and wood signs!

Facebook
Website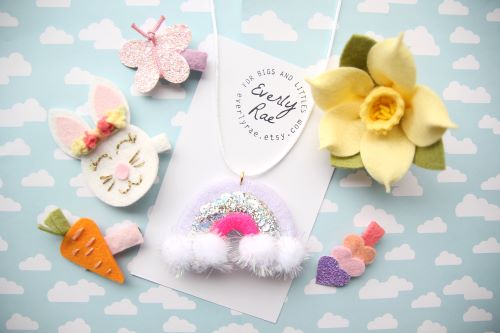 Everly Rae is your place to find one of a kind whimsical accessories for BIGS and LITTLES! My shop specializes in felt flower hair clips and headbands, rainbow necklaces, adjustable headbands for adults and kids that allow you to customize the perfect fit for you, and other fun seasonal items that are often hand embroidered by me. Inspired by my daughters, I wanted to create affordable accessories that add a bit of whimsy to the every day, are easy to wear, and are unique for both myself and her (and if our accessories match each other then all the better!). Each item is handmade only by me with lots of love.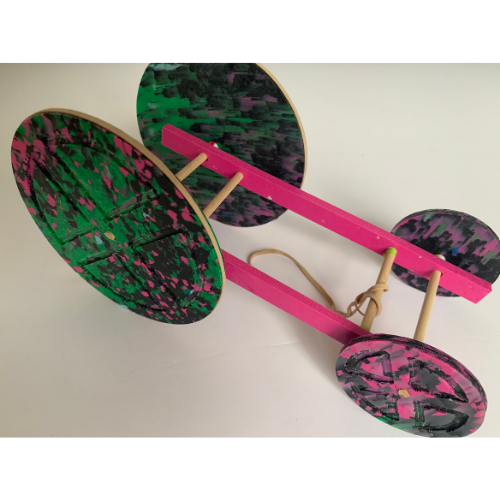 As a 501(c)(3) nonprofit creative reuse center and retail store, ScrapsKC cares for Kansas City's environment, education, and homeless through creative reuse. These rubber band car kits make a fun addition to any Easter basket! Or, stop by for all kinds of Easter decor, tons of egg dye kits, basket grass, and so much more!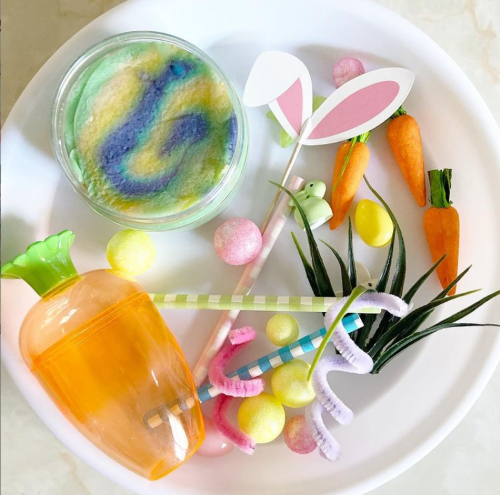 The Art Cart is a Traveling Art Studio, a space for children to create. This Easter/Spring play dough kit is $20. Order over on Instagram

Other Ideas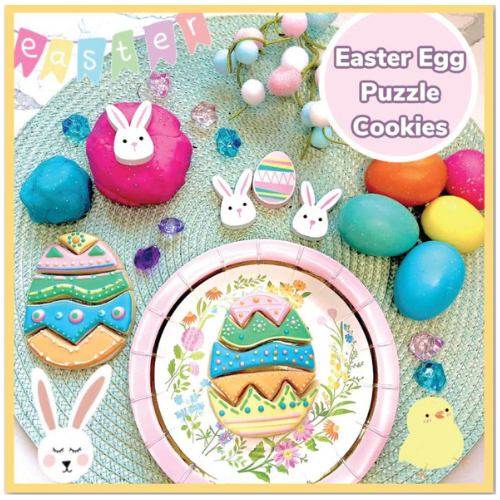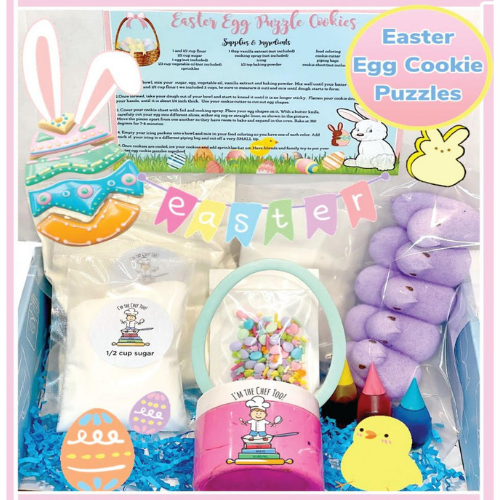 I'm The Chef Too's new DIY kit lets them bake and create their own edible egg cookie puzzles that they can piece together. The fun continues as they make colorful marshmallow play dough out of a favorite Easter candy and then fold origami bunny bookmarks.
This NEW! kit comes with everything you need for this fun, interactive activity:
Dry Ingredients
Specialty Supplies
Cookie Cutter
Easter Marshmallow Candy
Icing
Food Coloring
Step-By-Step Instructions
This is one EGG-sperience no bunny wants to miss at $34.95! This sweet offer gets you up to 39% off plus free shipping. Hurry! Grab yours before they hop away.
Plum Print's Sports Memorabilia and Art Memory Books!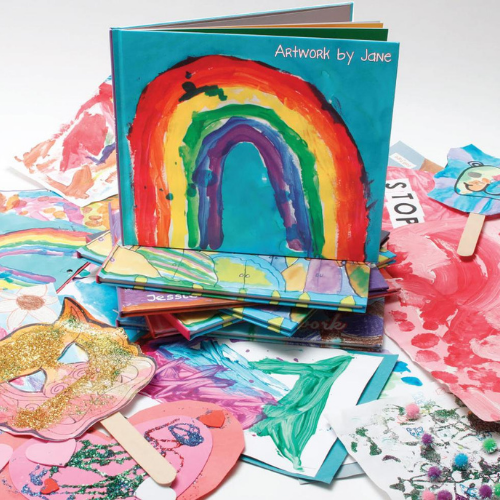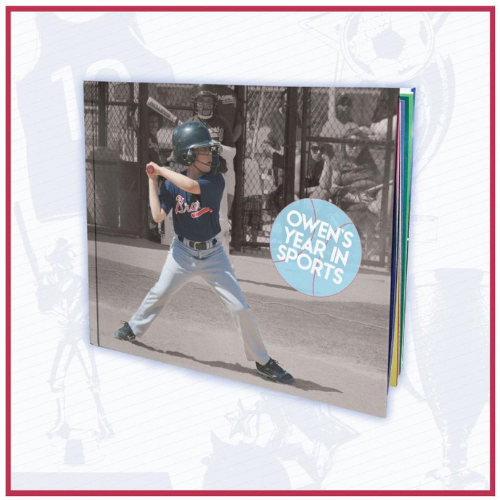 All the quality time spent at home this past year has surely produced countless photos, art work, notes, cards, recipes and achievements that make up the stories of our lives. These special memories represent moments we hold on to that mean more together than apart. So why banish them to the darkest corners of your phone or home?
What matters most deserves more than a box. Turn all that creative clutter into everlasting memories with this special offer for $30 Off Plum Print's Sports Memorabilia and Art Memory Books!