Monster Jam, the most action-packed motorsports experience for families in the world today, returns to Kansas City for a weekend of the ultimate mix of high-flying action and four-wheel excitement at GEHA Field at Arrowhead Stadium on Saturday, June 26, at 7pm (there is also a Pit Party at 3:30pm) and Sunday, June 27 at 1pm.
Featuring 12 skilled Monster Jam athletes, Kansas City fans will witness a fierce battle for the event championship with each competitor tearing up the dirt with gravity-defying feats in 12,000-pound Monster Jam trucks going head-to-head for points in Freestyle, the Skills Challenge and Racing competitions. Monster Jam drivers are trained, world-class male and female athletes who have mastered not only the physical strength and mental stamina needed to compete, but the vital dexterity to control 12,000-pound machines capable of doing backflips, vertical two-wheel skills and racing at speeds up to 70 miles-per-hour to produce jaw-dropping, live motorsports action seen around the world. The all-star truck lineup will feature the Anderson siblings battling it out in a limited time appearance: the legendary Grave Digger® will be driven by Adam Anderson and 2021 Stadium Series Champion Ryan Anderson will look to continue his success in Bakugan Dragonoid. More details and competitor list can be found at https://www.monsterjam.com/en-US/events/kansas-city-mo/jun-26-2021-jun-27-2021.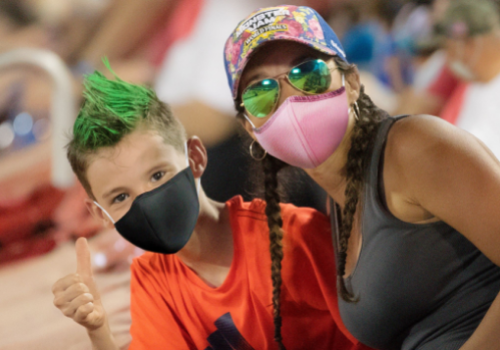 Monster Jam is enthusiastic that fans are eager to attend a live event with family and friends and feel confident about their safety and well-being, as shown in multiple surveys. In order to meet and exceed those expectations, Monster Jam has implemented enhanced health measures to help ensure the highest standards of wellness when it comes to today's live experience. Seating capacity will be reduced at GEHA Field at Arrowhead Stadium to a Pod Seating structure, which will allow family and friends to safely enjoy all the action while social distancing from other groups in attendance. More information about GEHA Field at Arrowhead Stadium's safety policy can be found here. As an additional precaution for fans, face coverings are required for those age 2 and older, unless otherwise exempted by law. More information about Monster Jam's Ultimate Lineup for Fan Wellness can be found here.
The Monster Jam Pit Party also returns to Kansas City on Saturday, June 26, with limited capacity and enhanced safety measures implemented. At the Monster Jam Pit Party, fans can see the massive trucks up close, watch live pre-race interviews, participate in Q&A's with the drivers, get pre-signed autograph cards, take pictures, and enjoy other family-friendly fun. Face coverings, social distancing, entry screening and other protocols apply. The Pit Party admission is available for an additional fee to the event ticket cost.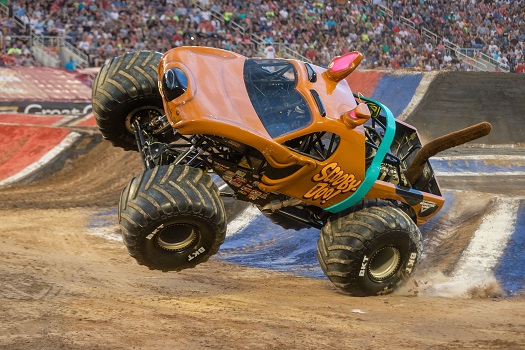 Monster Jam tickets start at $20 and are available to purchase online via Ticketmaster. This is only Monster Jam's second appearance at Arrowhead Stadium, so don't miss out on this exciting opportunity to watch the action live and in-person.
Giveaway time!!
One Macaroni Kid subscriber will be selected from a drawing of all entries and that winner will receive four tickets and one parking pass to Monster Jam on Saturday, June 26th, 7pm at Arrowhead Stadium. If the winner wants to purchase additional admission tickets, please note that those seats will likely be in a different section than where the giveaway tickets are located because of safety protocols and pod groupings. TO ENTER CLICK HERE. Contest ends at noon on 6/23/21. Winner will be randomly selected and notified the afternoon of Wednesday, 6/23/2021.