School-supply shopping is all fun and games for the kids, but for parents, it can be a stressful and hectic hunt. Amiright? That's why this year I decided to keep things as simple as humanly possible, which meant doing all my shopping at Sam's Club!
I've been a Sam's Club member for almost ten years, and it remains the best place to shop if you want to get it all in one place, rather than running to 16 different stores around town. At Sam's Club, you can get everything from fresh produce to frozen pizzas, juice to beer, office supplies to home decor, clothing, books, flowers, seasonal items, and more. This year I decided to give it a shot for all of our back-to-school needs, and let me tell you, it did not disappoint.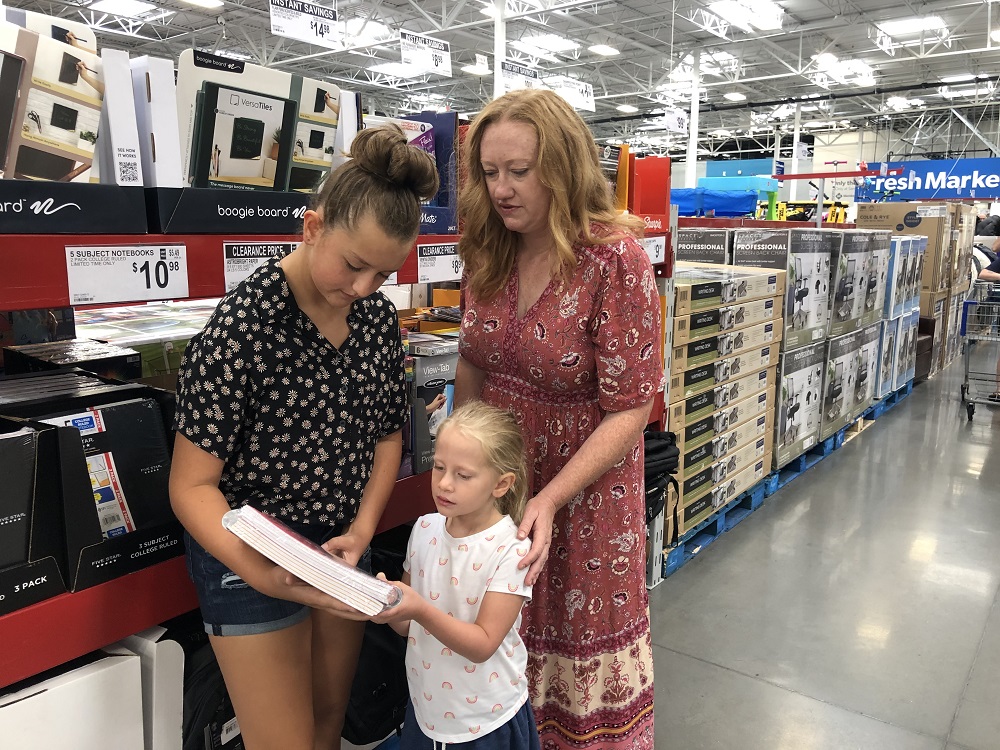 My niece, age twelve, was in town last week, so she joined my five-year-old daughter and me to accomplish all our back-to-school shopping. First up was school supplies, of course. We found all the items we needed like Expo markers, folders, markers, Lysol wipes, and more. And, we found the most adorable backpack that has my soon-to-be kindergartner more excited than ever for her big first day.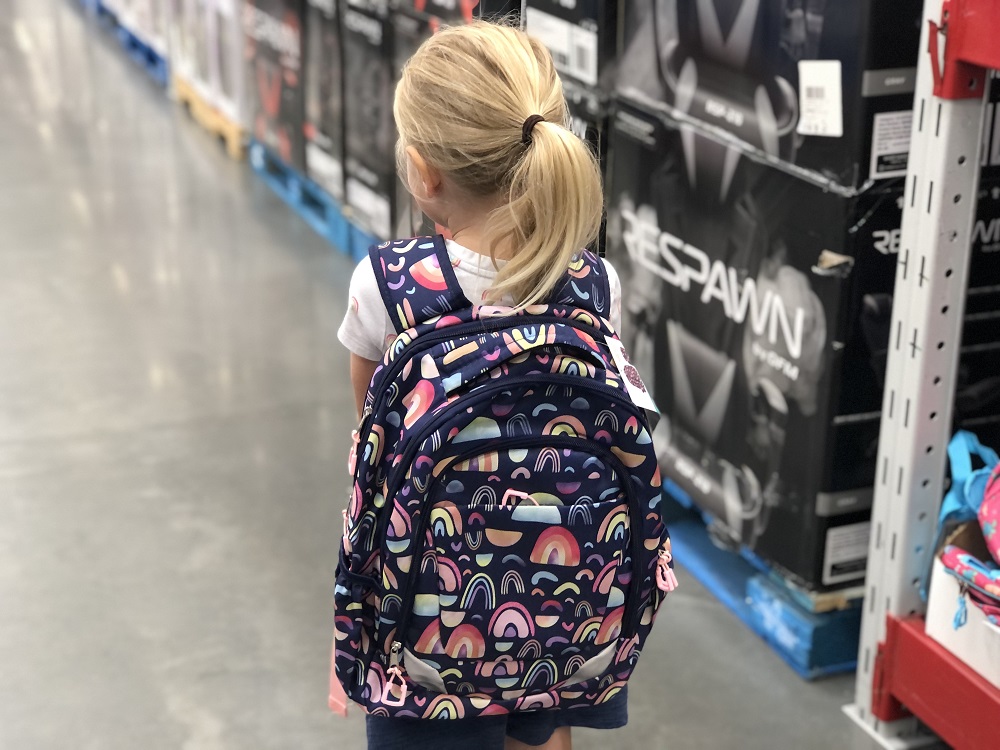 While at Sam's Club, we also picked up other essentials, including this neat summer bridge book for my kindergartner. We've done a pretty good job this summer of keeping her on track, but Sam's Club has tons of options to round out these last few weeks and get her classroom-ready. My niece found a few books she liked, and I grabbed two novels and a magazine for an upcoming vacation. The selection is impressive!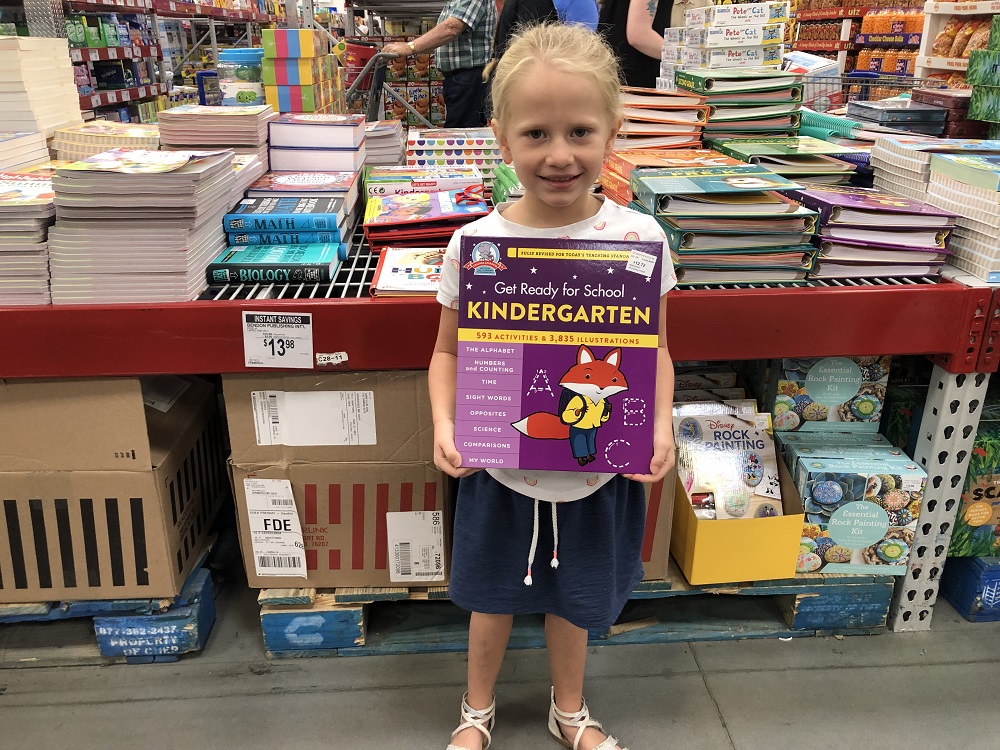 We also grabbed a bunch of snacks and goodies for school lunches, which is another feature I love about Sam's Club. I purchased a few packages of school lunch items in bulk, so I won't have to worry about that for a few months! And, of course, you can't take two girls to Sam's Club without spending a considerable amount of time in the clothing section. Each of them picked out a few outfits, and we grabbed a size up in underwear and socks for each of them.
As if there isn't enough going on this time of year, I agreed to host a baby shower for my sister-in-law the Sunday before school starts. Brilliant, I know. So, on this same shopping trip, we purchased all the pop, water, paperware, and other party essentials. I absolutely loved that we knocked out two big items on my to-do list in one trip. Even more, I loved the affordability of all the items we purchased.
Right now, Sam's Club is running an incredible offer for new memberships, and it's pretty much a no-brainer. You can join right now for $45, and get a $45 eGift Card to shop with. I'm not a math whiz, but I'm pretty sure savings don't get better than this. I highly recommend signing up today and popping over to our neighborhood Sam's Club this week to knock out all that back-to-school shopping, and all the other shopping you need to do. As a long-time Sam's Club member, I promise you'll be happy you gave it a shot, and I know you'll find everything you need (and probably a little more).
If you become a Sam's Club member, please let me know what you think. I always love to hear how you all end up liking things you hear about through Macaroni KID!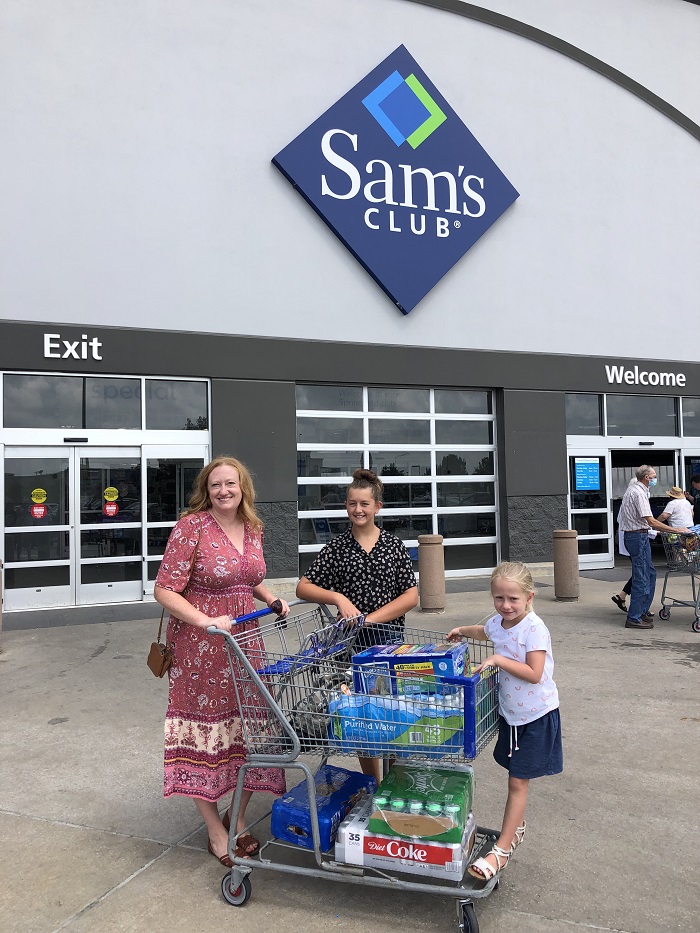 While I was compensated for this article, the opinions expressed above are my own.