This past month has been beyond busy for our family. My daughter and I spent a week in Southern Missouri, and then I traveled with a group of Macaroni Kid publishers to Punta Cana in the Dominican Republic for five days. All this travel left my husband to fend for himself for breakfast, lunch, and dinner for almost two weeks. Luckily, we started ordering meals from Dream Dinners last month, so I knew I had the perfect solution.
A few weeks before my first trip, I scheduled a dinner assembly session with our Overland Park Dream Dinners location. Upon scheduling, I made all my meal selections for the month, choosing from their online menu. The online menu is fantastic. It gives the name of the meal, a photo of what it looks like, the nutritional information, and portion sizes. The menu also allows you to see the directions for cooking and the prep time involved. Prep time and directions were the determining factors for my choices this month. I wanted to choose meals that I knew my husband would love but didn't require a ton of skill or prep time.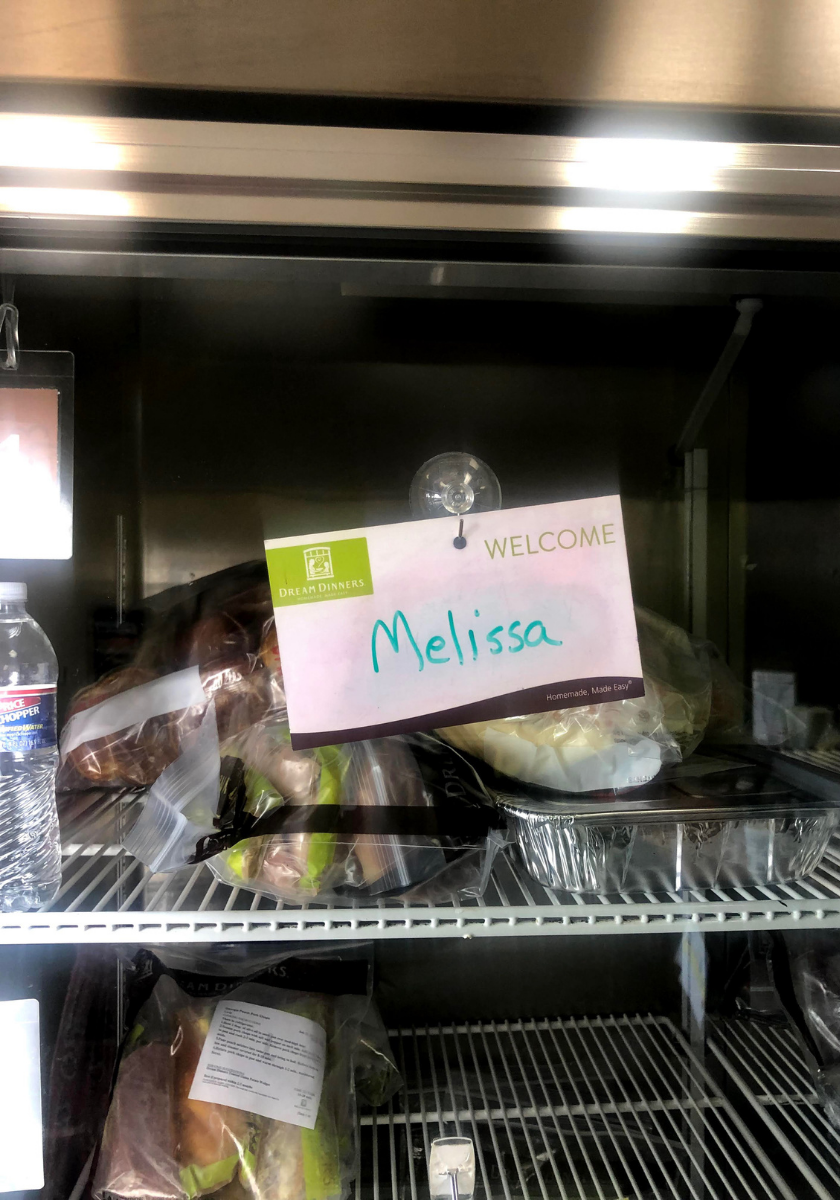 On the day of my meal assembly, I headed into the Overland Park Dream Dinners assembly kitchen. It's a clean and socially distanced space, with stations for each of the different meals that myself and the other guests would be putting together. Right away, a friendly and knowledgeable staff person greeted me and showed me my refrigerator space with water, where to get an apron, and explained the layout of the assembly stations. She kindly introduced me to some more experienced "chefs" assembling meals for their families and could offer assistance if needed. No help was needed, though, because the assembly of my meals could not have been easier. Each station is set with all the ingredients you need, prepped and chopped, ready for you to use. The stations have easy instruction guides that tell you how much to add of each ingredient, and how. I spent less than 5 minutes at each station, assembling 12 dinners in under an hour. Heck, I even had time during my one-hour session to take a break to try a new recipe the staff had prepared for us to sample!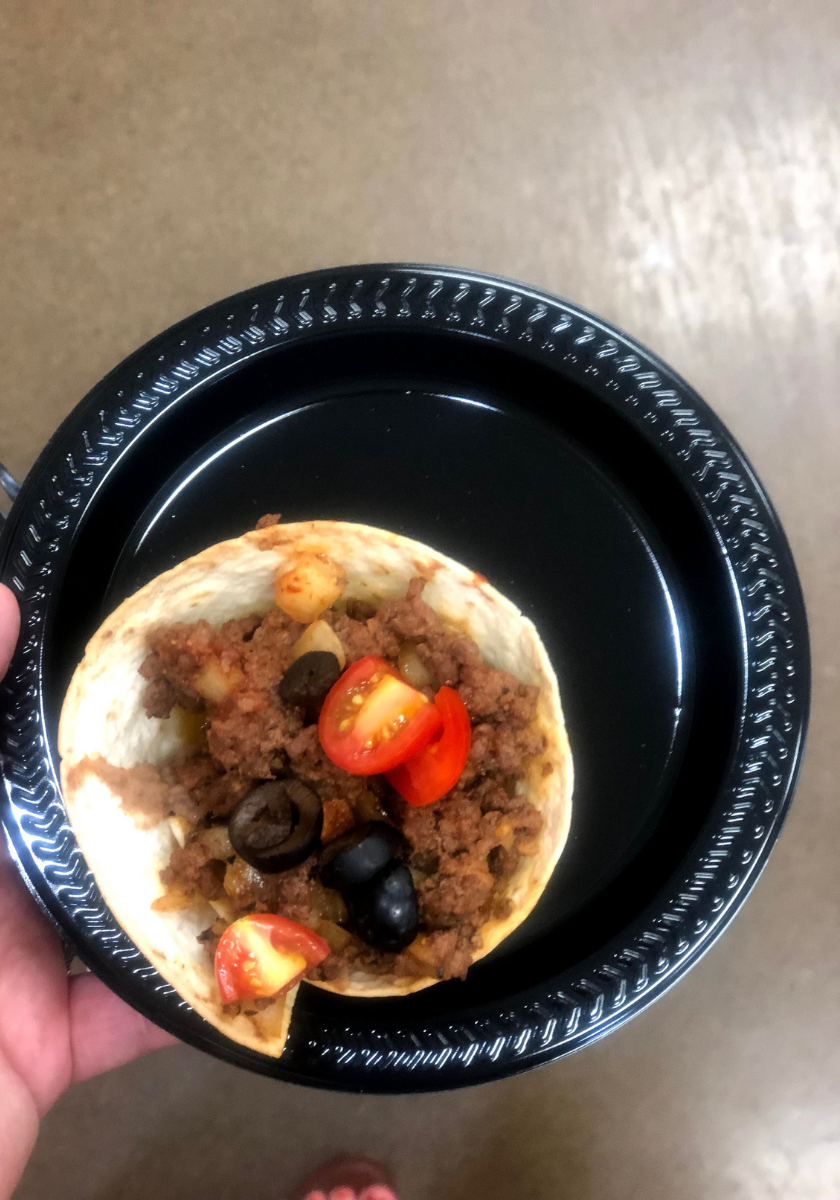 I don't know about you, but in no world would I ever be able to shop, chop, prep, and clean up for 12 meals in under an hour. Once all my meals were assembled and packaged with their associated recipe cards, I loaded everything into my big cooler and headed home to stock the freezer. It doesn't get any better than that!
A week later, I headed out for my two-week trip away from home, leaving my husband to fend for himself three meals a day. I can't express to you how much he appreciated having these quick and easy Dream Dinner meals to cook while I was away. He said the recipes were straightforward, and cook times were very manageable. And, of course, he said the food was fantastic, as always. He especially enjoyed the Chicken Yakisoba Noodle Bowl (which took only 15 minutes from fridge to table) and the Outlaw Chicken Marinara (his personal favorite, because all he had to do was stick it in the oven).
Dream Dinners are a terrific solution for so many of life's circumstances. It's great for busy moms or single dads, couples cooking for two, or older adults cooking for one. My sister-in-law is expecting her second baby early next month, and you know I"m going to take a few Dream Dinners meals to her so she and my brother can enjoy their new baby and active toddler without having to worry about what's for dinner.
If you're interested in giving Dream Dinners a try, you can get on their schedule today! Just head to the website and select whether you want to attend an assembly session yourself (like I did this month) or if you'd like the team at Dream Dinners to assemble for you. Home delivery is even available for a small fee!
If you're not quite ready to commit to a full month of meals, the Meal Prep Starter Pack is a great place to start. It helps you get dinner on the table with up to 6 family-style dinners for just $99! Click here to learn more!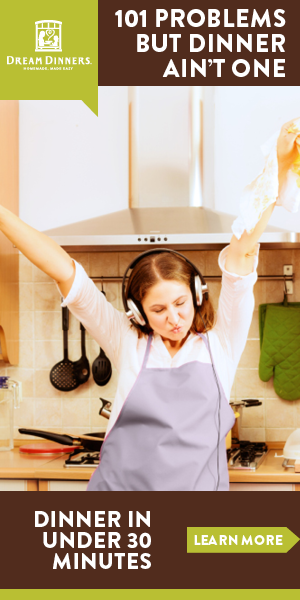 While Dream Dinners provided these meals, the opinions and experiences expressed here are my own.