Crown Center is full of your favorite holiday traditions. From ice-skating beneath the towering Mayor's Christmas Tree to visiting Santa at Santa's Gingerbread Station, there is something for everyone to enjoy. Gather up the kids to shop, eat and take in a holiday activity.
The 100-foot tall Mayor's Christmas Tree is the centerpiece of festive beauty on Crown Center Square. Decorated with 10,600 lights and over 1,500 ornaments, and surrounded by an additional 30,000 lights, it will shine brightly through January 3. Join Mayor Quinton Lucas at the Mayor's Christmas Tree Lighting Ceremony, Friday, November 26 at 5:30 p.m. Members of the Kansas City Chorale will provide music and lead the audience in the traditional singing of Silent Night before the countdown.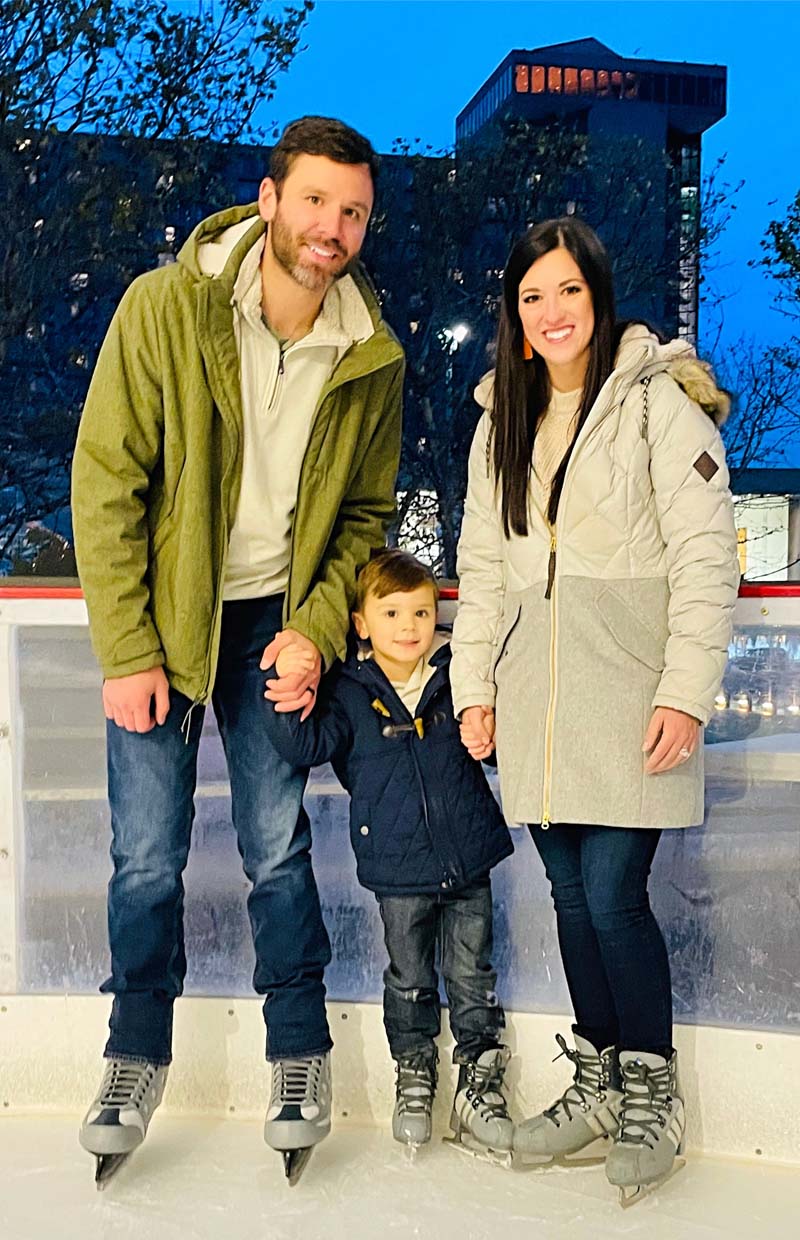 Enjoy a view of the Mayor's Christmas tree while gliding around the Crown Center Ice Terrace. Kansas City's downtown outdoor skating rink is open for its 49th season and welcomes skaters seven days a week. Visit crowncenter.com for hours, rates and more.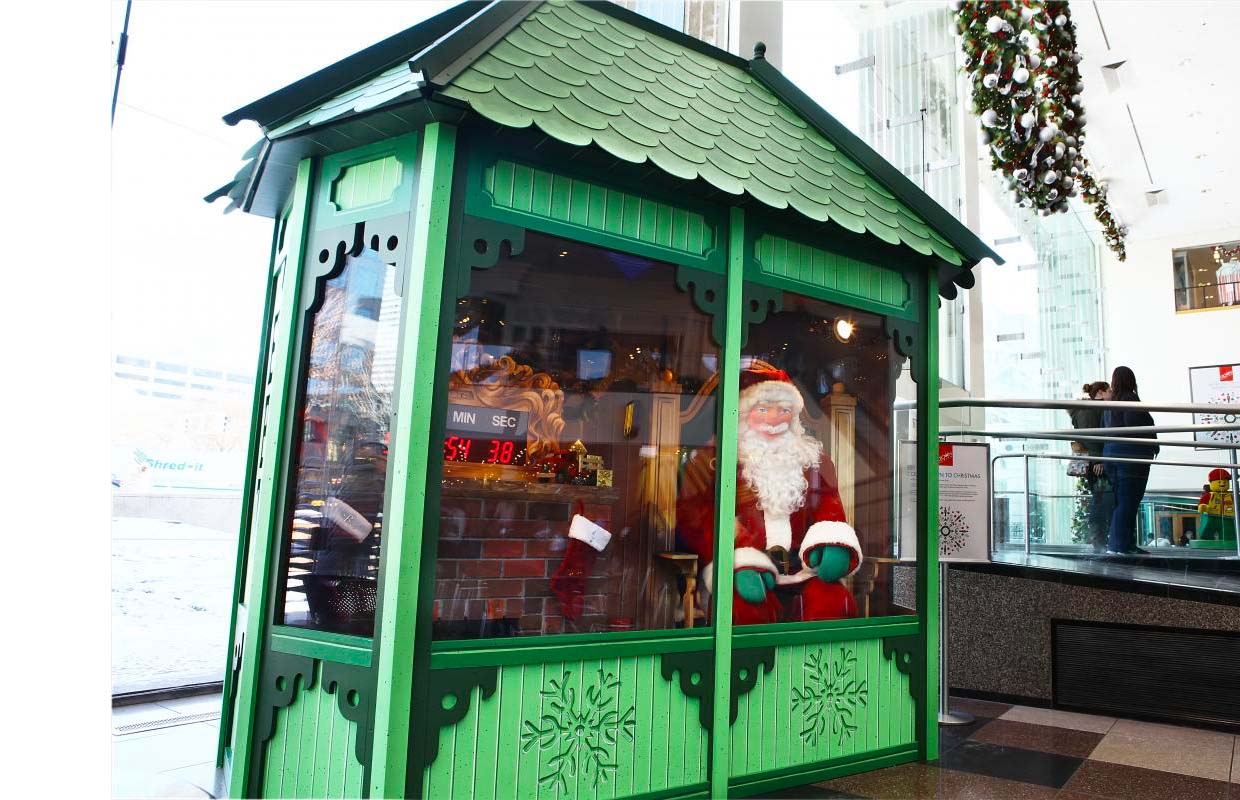 Next, head inside. Grab a meal or snack and find a seat in the Atrium where you can enjoy music from one of nearly 70 school, church and community choirs. Gaze at the large wreath –the centerpiece of festive indoor decorations. Watch EBT Santa's Countdown to Christmas as he chuckles away, then check out the neighboring tree that highlights 41 Years of Mayor's Christmas Tree Ornaments.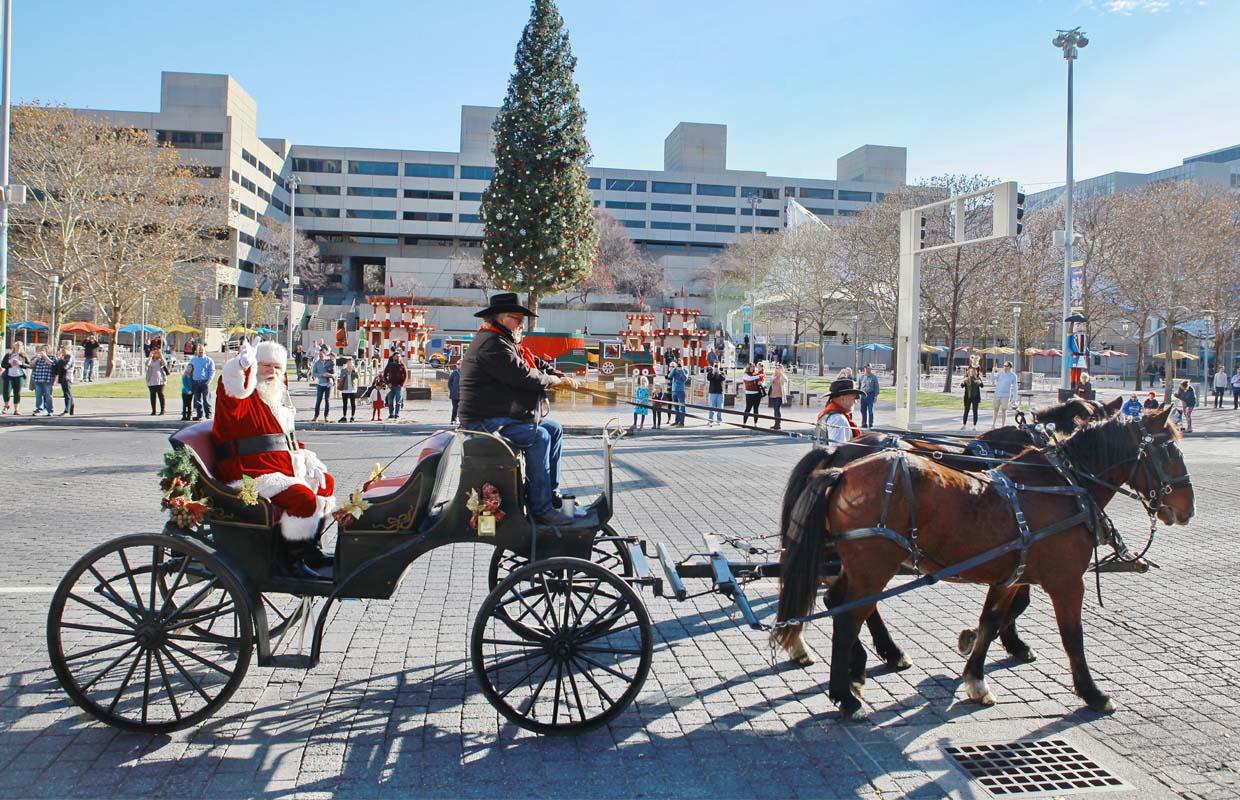 No memory-making outing to Crown Center would be complete without a visit to Santa's Gingerbread Station. Santa arrives by horse-drawn carriage at the front entrance of the Crown Center Shops on November 26 at 10 a.m. and makes his way to Gingerbread Station where he will welcome kids of all ages for wish lists, visits and photos through December 24.
For information about all Holiday Events and Activities visit crowncenterchristmas.com or call 816-274-8444.