Book your next private event at INSPIRED Play Cafe! You'll have private access to our entire space for birthday celebrations, class parties and more, with so many add-ons and personalized options available.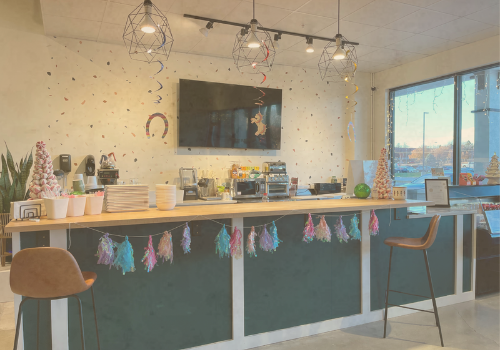 JOIN US FOR CLASSES THIS MONTH!
MOVEMENT MAMA: Kailee, Physical Therapist
Saturday, January 22nd, 10:30 am - 11:30 am
Join us while empowering children and parents through purposeful movement and play. Kailee is a pediatric DO of PT, here to engage and encourage your child's growing body. Kailee enjoys equipping you with the tools to encourage confidence in this wild ride of motherhood.
NAVIGATING NEW NORMS: Marisa Meyer,
Licensed Counselor
Saturday, January 29th, TIME: 1:00 pm - 2:00 pm
Let's talk about therapy, we can address attachment needs, developmental delays, relational issues, school stress, social skills, anxiety/depression, grief, divorce, abuse, transitions, and more.
JOIN US WEEKLY FOR THE CLASSES BELOW!
SENSORY & STORYTIME: Creative Play KC
Wednesdays & Every-other Saturday, 10:30 am - 11:30 am
Come enjoy try their carefully crafted sensory play kits are made with love and provide hands-on fun for some inspired playtime!
LEARNING WITH MUSIC: Stepping Stones Music Therapist
Thursdays, 10:30 am - 11:00 am
At Stepping Stones KC, we are passionate about using music to help children learn and grow to reach their fullest potential!
Come visit us at Inspired Play Cafe to learn more.