The local farmers' markets make a great outing with your kids! You can teach your kids about eating healthy, taste samples, buy a new vegetable for the first time, support farmers and the local economy, buy in-season produce, enjoy live music, classes and more! Shop & Eat Local!

7 Tips for Shopping at a Farmers' Market:


Think before you go. If you want to buy local, seasonal produce, read about what is in season (versus purchasing imported items that you can get at the grocery store). Do you care whether it is organic, pesticide-free, etc.?
Get out early to get the best selection. I like to take a quick walk through the entire market before making purchases.
Bring your own reusable totes and make sure you don't squash your purchases.
Bring some $1 bills for the kids to make their own purchases.
Ask questions. The farmers love to answer your questions, so don't be afraid to ask.
Get more info. If you love a particular booth, sign up for their mailing list. Ask if they participate in a CSA (community supported agriculture). Ask what days they are at the particular market and if they are at other ones.
Take a ride. Make an outing of it and visit a different market each week. Help support our local economy.
Johnson County, Kansas:
Saturdays, May 5 - September 29 from 7 am - 1 pm
Wednesdays, June 6 - August 29 from 5 - 8 pm
Saturdays at 10 am and Wednesdays at 5:30 pm - family fun including concerts, hands-on educational activities, and more!
Check our online calendar for weekly details. Check their Facebook page for daily info.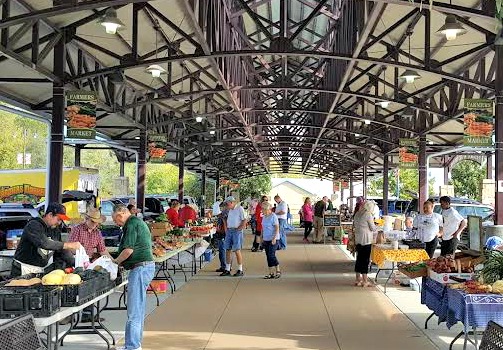 Gardner Farmers' Market - Johnson County Fairgrounds, 136 E. Washington St, Gardner, KS
Thursdays, May 25 - September 28 from 4 to 7 pm (excluding August 3 due to fair week)
NEW Lenexa Farmers' Market - Lenexa Civic Campus, 17201 W. 87th St. Pkwy., Lenexa, KS 66219
Saturdays, April 21st - October 27th from 8 am - 12 pm
Tuesdays, May 29th - August 28th from 8 am to 12 pm
Mission Market
- 5613 Johnson Drive, Mission, KS 66202
Thursdays, June 7 - September, 27 from 4:30 to 8 pm
Olathe Farmers' Market- 2 locations: Olathe Community Center, 1205 Kansas City Road, West Parking Lot, Olathe, KS 66061 and Black Bob Park, 14500 W. 151st Street, Field One, Olathe, KS 66062
Saturdays, April 21 - October 20 from 7:30 am to sold out
Wednesdays, May 9 - September 26 from 7:30 am to sold out
Music performances and other activities. Check our online calendar for specifics each week.
Overland Park Farmer's Market- 7950 Marty Street, downtown Overland Park, KS 66204
Saturdays, April 14 - September 29 from 7 am - 1 pm and October 6 - November 17 8 am - 1 pm
Wednesdays, May 16 - September 26 from 7:30 am - 1 pm
Live music under the clock tower and educational activities. Largest JoCo market with over 70 vendors. See our online calendar for specifics each week
Shawnee Farmers' Market - City Hall Parking Lot, 11110 Johnson Drive, Shawnee, KS 66203
Saturdays, May 5 - October 27 from 7 am - 4 pm
Spring Hill Farmers' Market- 406 West Nichols St, Spring Hill, KS 66083
Saturdays, May 26 - September 1 from 7:30 am - 12 pm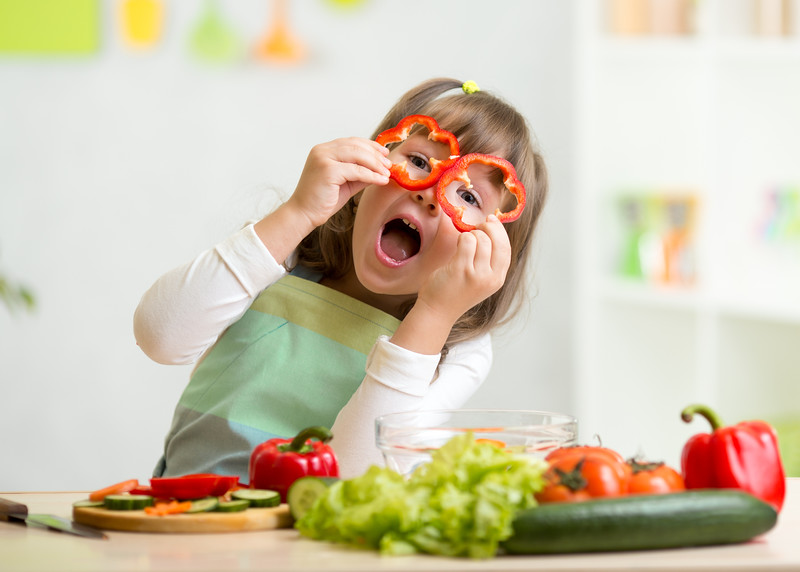 Wyandotte County, Kansas:

Bonner Springs Farmers' Market - Kelly Murphy Park, 129 Elm St, Bonner Springs, KS 66012
Saturdays, May 5 to October 27 from 8 am to Noon
KCK Farmers' Market - 3 locations
June through October from 7:30 am - 1 pm
Tuesdays in front of Catholic Charities, 2220 Central Ave, Kansas City, KS 66102
Wednesdays behind the Health Department, 6th & Tauromee, Kansas City, KS 66101
Thursdays at KCK Community College, Campus Blvd & Argentine Ln., Kansas City, KS 66112
Rosedale Farmer's Market - Commerce Bank parking lot located at 4020 Rainbow Blvd. Kansas City, KS 66103
Sundays, May 20th to September 23rd 10am-2pm
Further North:
Leavenworth Farmers' Market - Haymarket Square, 7th Street & Cherokee, Leavenworth, KS 66048
Saturdays, May 5th to September 29th 7 am - 12 pm and October 6th - 27th 8 am - 12 pm
Wednesdays, May 9th to September 26th 3 - 6 pm
Further South:
Paola Farmers' Market - Park Square, E. Wea & S. Pearl St, Paola, KS 66071
Saturdays, May 19 to September 1 from 7:30 - 11 am (NO market on June 9 or August 10 due to ROOTS festival)
Further West:
Lawrence Farmers' Market - 2 locations
Saturday Market, April 14 to August 25 from 7 am to 11 am at 824 New Hampshire St, Lawrence, KS 66044
Tuesday Market, May 8 to October 23 from 4 pm to 6 pm 725 Vermont St, Lawrence, KS 66044
🌞 GO TO THE 2018 SUMMER FUN GUIDE
To stay
IN THE KNOW
, sign up for our free weekly newsletter
HERE
Each week, you will receive fresh new ideas of local family-friendly events
Do you have an event you want to be listed or want to advertise your locally-owned business? Email me: gailk@macaronikid.com
Macaroni Kid JoCo is a free weekly e-newsletter, online calendar and website focused on kids' activities, family fun events, parenting resources and information relevant to families in all of Johnson County, Kansas. We compile all local family events and activities each week, and add useful information about family-centered businesses, product and business reviews, recipes, crafts, resource guides and more. We proudly serve families in Overland Park, Olathe, Leawood, Lenexa, Shawnee, Spring Hill, Stilwell, Bucyrus, Gardner, Edgerton, De Soto, Prairie Village, Merriam, Fairway, Mission, and Roeland Park! Subscribe for free at overlandpark.macaronikid.com/subscribe/