Summer means fairs and festivals. You can find one every weekend this summer!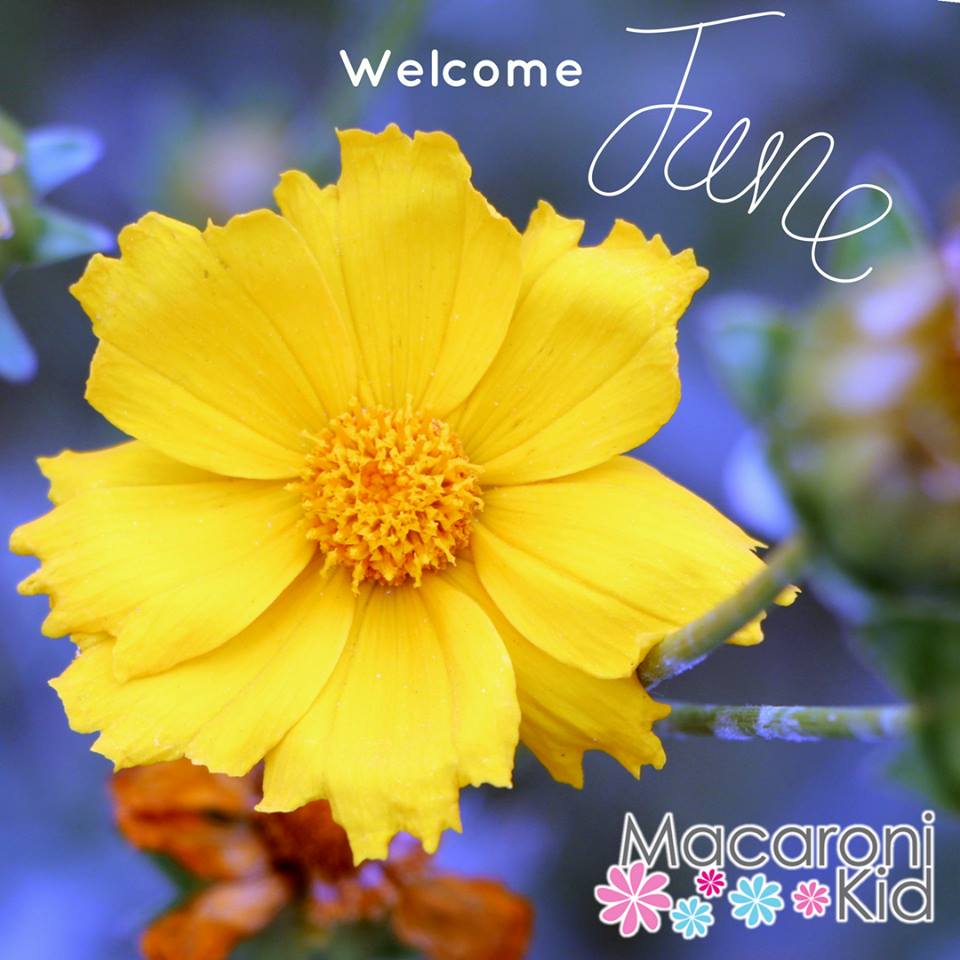 May 31-June 3 Old Shawnee Days, Shawnee
Thursday and Friday, 6-10 pm (Carnival, Music & Limited Concessions)
Saturday, 10 am parade, festival 11 am to 10 pm.
Sunday, 11:30 am to 6 pm
Old Shawnee Days is a community celebration that marks the start of summer. The family-friendly weekend event features a whole host of activities and attractions. Shawnee Town 1929 museum will have a free children's program called Ticket To Fun. There are 9 stations for the children to visit and get their cards stamped after doing each activity. All kids get a prize for participating! Some of the hands-on activities are School Days in the one-room schoolhouse, marbles, horseshoes, helping with planting, doing laundry the old fashioned way, visiting the cow and chickens and making a balsa wood airplane in the spirit of Charles Lindbergh.
There is no admission fee and all concerts and events are free of charge. Costs may include food, drink, souvenirs, crafts, and carnival. Bring a lawn chair or blanket for concert viewing. Coolers, pets, or alcoholic beverages are not permitted.
Carnival Wrist Bands: Thursday, May 31, is All You Can Ride wristband night. Wristbands will be $25 each or $15 each for children 5 and under.
Carnival Tickets: Friday - Sunday Tickets are $1 each. Please see the specific requirements posted on each ride.


June 1-2 Annual Serbian Festival, Lenexa
Friday, 5-9 pm,
Saturday, 11 am - 9 pm
FREE parking and admission
Traditional ethnic festival with yummy food


June 1-3 Prairie Village Art Show
Friday 5-8 pm
Saturday 10 am - 8 pm
Sunday 11 am - 4 pm
There is no admission fee
Live music Friday and Saturday nights 7 - 10 pm
Pancake breakfast ($5) on Saturday morning 8:30 - 10:30 am
June 2 - Enchanted Faire, Overland Park
Gnomes, Fairies, Goblins, and Sprites will be frolicking in the grove. Join them in your best, enchanted costume. Enjoy treats, entertainment, photo ops and merriment for the whole family at the Enchanted Fair. Entertainment included with admission. Additional fees for treats and extras, cash only.
June 2 - Levee Fest, Kansas City, Kansas
River Run 5K at 8 am, festival 10 am - 2 pm


June 3 - Plein Air Art Fair, Overland Park
Sunday, 11 am - 5 pm
June 8 & 9 - Festival on the Trails, Gardner
Friday, 4-9 pm. The concert starts at 6:45 pm. Variety of beverage & food booths.
Saturday, 8 am Festival Color Run 5K
Saturday 12-9 pm. Crafts and commercial booths, a car show, food, concert starts at 6 pm. Kid Zone 11 am - 5 pm
No coolers
June 8, 9 & 10 - St. Dionysios Greek Festival, Overland Park
Friday, 5 - 10 pm
Saturday, 11 am - 10 pm
Sunday, 11:00 - 6 pm
Ethnic festival with traditional food, music, dance, vendors and more
June 9 & 10 - Olathe Station Art Fair
Saturday, 10 am - 8 pm
Sunday, 10 am - 4 pm
Quality art, vendors, food and drink

June 10 - Shawnee Mission Health Strawberry Festival, Lenexaand Overland Park
Sunday, 11 am - 1 pm in Lenexa, 2 - 4 pm in Overland Park
Strawberry shortcake, fun for kids (giant slide, moonwalk and games), local Police, Fire and Ambulance, health screenings
June 15 & 16 Frontier Days, Edgerton
Friday, 4 pm-midnight Petting zoo, pony rides, carnival, craft & food booths, baby contest, beer garden, frog & turtle races (bring your own). Concerts at 8 and 10 pm
Saturday, 9 am-midnight Parade, craft & food booths, petty zoo, pony rides, face painting, ice cream social, carnival rides and games, laser tag, beer garden, auction, concerts at 8 & 10 pm

June 23 & 24 - Fiesta Filipina, Overland Park
Saturday, 12-8 pm
Sunday, 12-6 pm
Filipino culture, food, dance, music, and games, and more! Arts and crafts from vendors.

June 22 & 23 - Great Lenexa BBQ Battle
Friday, 4:30 - 11:30 pm: 5 - 9 pm: Free activities for the kids. 7:30 - 10 pm: Live music
Saturday, 9 am - 5 pm: 9 am: Free samples at Consolidated Communications tent, while supplies last
10 am - 2 pm: Free activities for the kids, 11:25 am: Competition judging begins, 12:30 to 2:30 pm: Live music
Admission $5 on Friday, free on Saturday. Kids 12 and under are free both days.
Free parking shuttle (to and from Lenexa City Hall or business lot at 95th Street and Lackman Road)
June 23 - Kansas City Kansas Street Blues Festival
Saturday, 2 - 11 pm
$10/person
June 29 - PARKED, Shawnee
20+ Food trucks, live music, fireworks show at 9:30 pm
Take a Drive in Kansas for these:
June 1 & 2 - Good Ole Days, Fort Scott
June 1-3 Chingawasssa Days 2018, Marion
June 1 - 9 - River Festival, Wichita
June 2 & 3 - Mulvane Art Fair, Topeka
June 2 - Robinson Summer Craft Show, Hutchinson
June 7-10 - Smoky Hill River Festival, Salina
June 10 - Riverfest Craftapalooza Vintage Market, Wichita
June 15-17 - Washunga Days Arts and Crafts Fair, Council Grove
June 16 - Lavender Harvest Festival, Bennington
June 16 - Midsummer's Festival, Lindsborg
June 21-23 - Country Stampede, Manhattan
June 23 - TAP That Brew Fest, Topeka
June 23 - 24 - Smallville ComicCon 2018, Hutchinson
June 24 - Summerfest, Lawrence
June 27 - June 30 - Osage County Fair, Osage City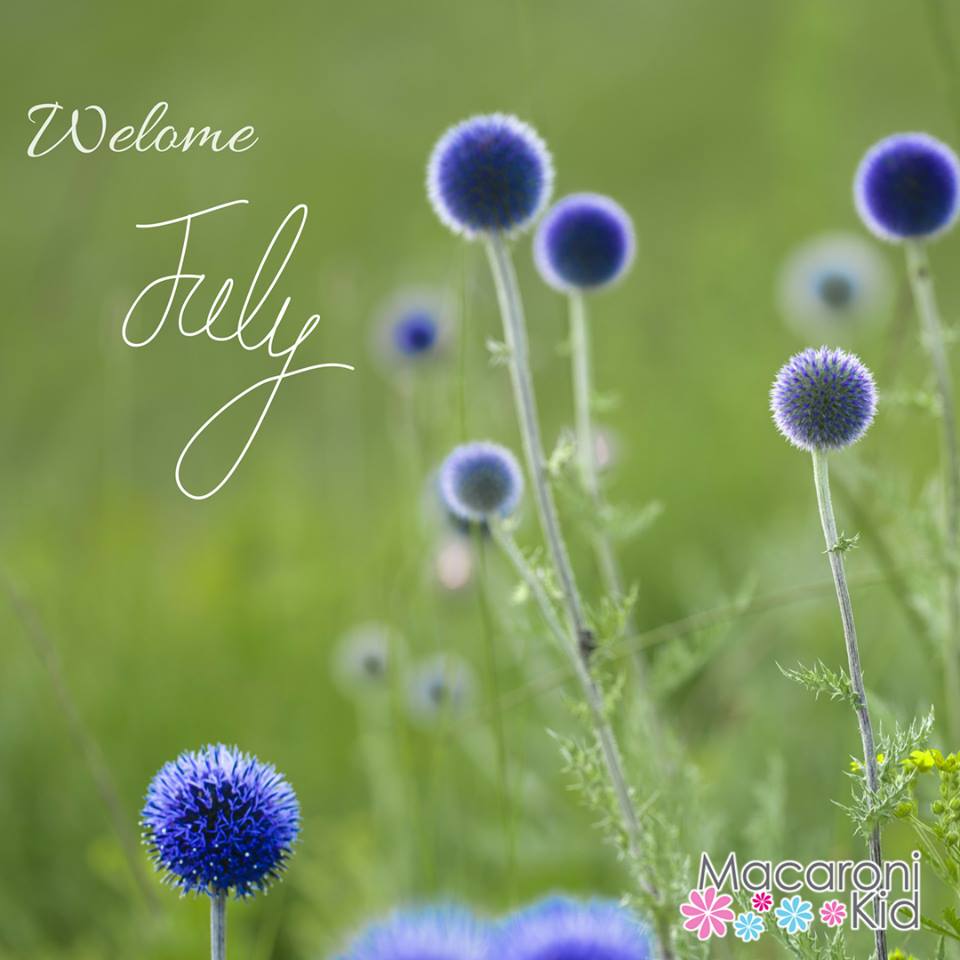 June 30- July 7 Flags 4 Freedom, Merriam
Walk through the fields of flags from 6/30-7/7. This patriotic display celebrates our freedom and honors our veterans
Tuesday, July 4 Concert at Merriam Marketplace (1 p.m.)

July 4 - VillageFest Prairie Village
Wednesday, July 4. Pancake breakfast at 7:30 am for $5/plate. Festival is 9 am - 1 pm.
This fun family festival is worth your drive to Prairie Village. Live music and tons of fun for the kids. Kids parade (bring your bike/scooter), arts & crafts, inflatables, face painting, petting zoo, puppet show and more!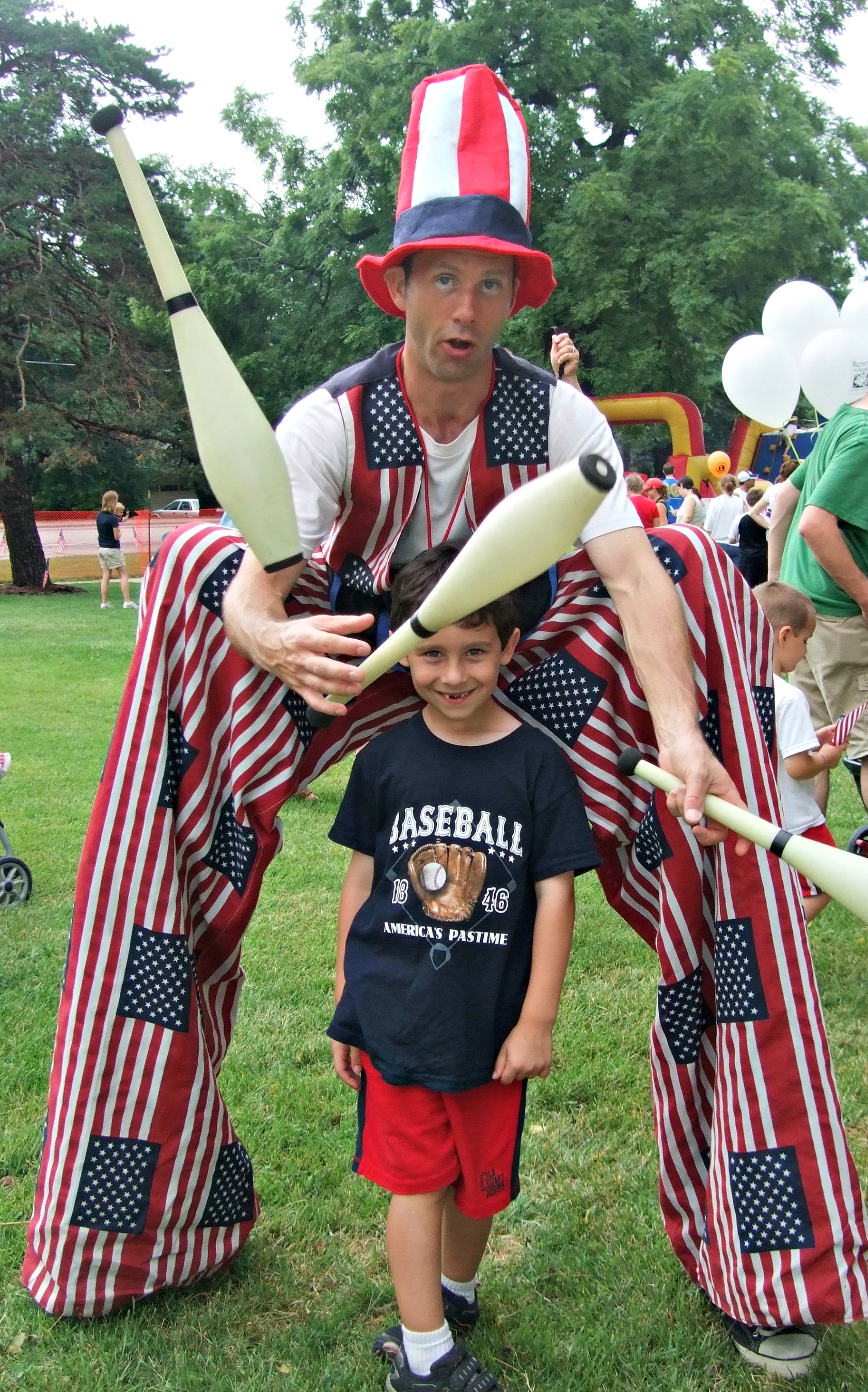 July 4 - Lenexa Community Days Parade
Wednesday, 10 am
The theme this year is "Lenexa Through the Decades". Enjoy a traditional hometown parade
July 10-14 - Wyandotte County Fair, Kansas City
Tuesday - Friday 6-10 pm, Saturday noon to 11 pm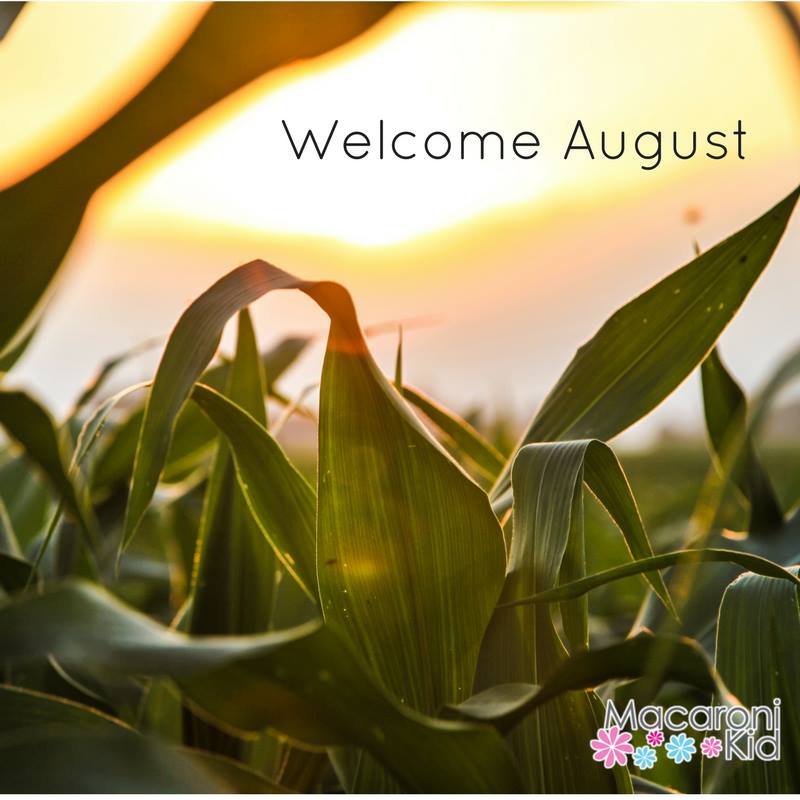 July 29 - August 4 Johnson County Fair, Gardner
Various hours. 4H, dog show, youth rodeo, family night, live music, touch-a-truck, demolition derby, carnival and a whole lot more.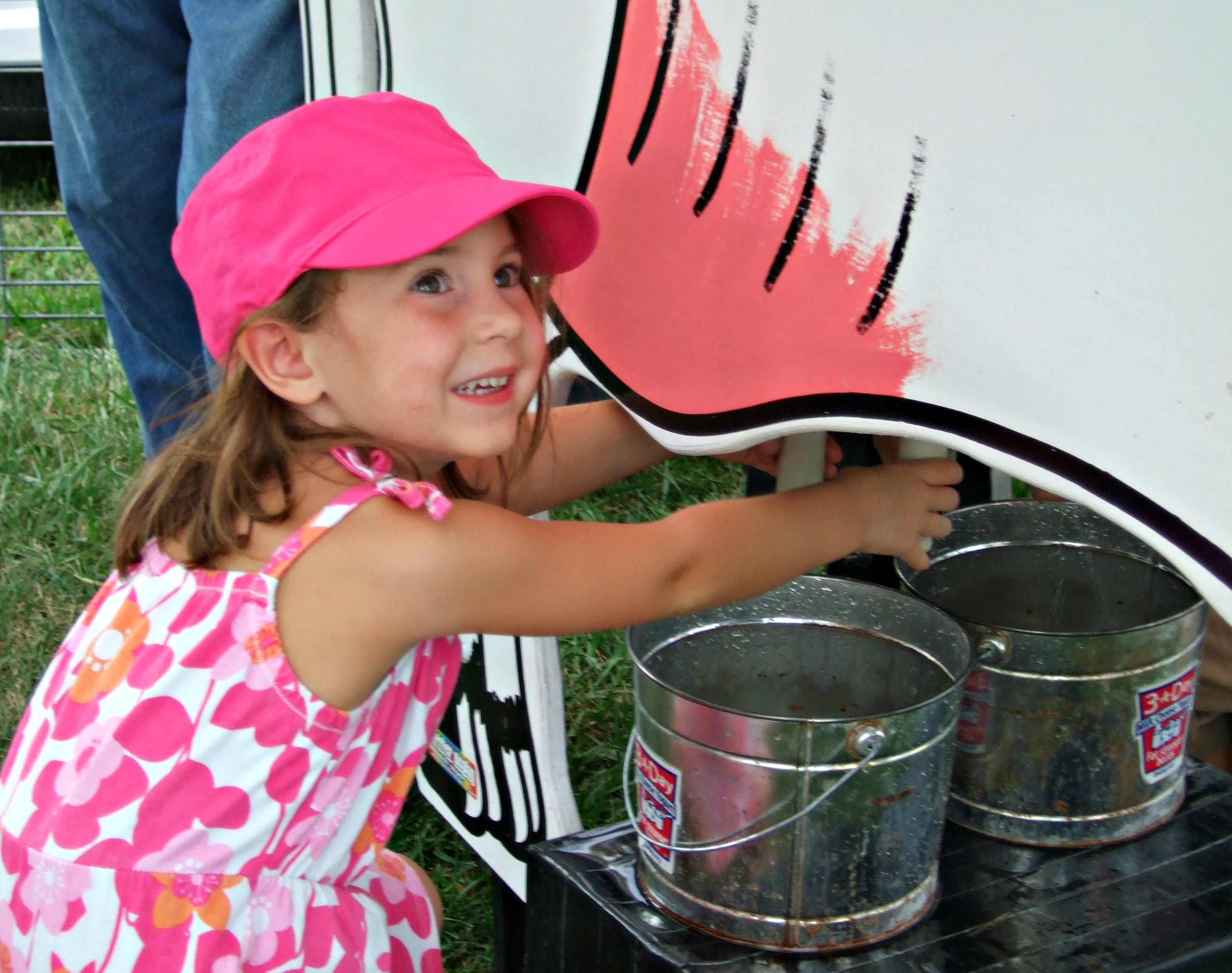 August 11 - Tails on the Trails Pet Festival, Lenexa
Pet festival and dog swim. Enjoy pet vendors, talent show, demos, and dog swim.
August 18 - St. John the Baptist Croation Festival, Kansas City, Kansas
Ethnic festival
August 25 - Truckin' It in the Park Leawood
Food Truck Festival with live music and adult beverages
August 26 - India Fest, Overland Park
Sunday, 10 am - 6 pm. Enjoy the Indian culture with live music and entertainment. Authentic food, clothing, jewelry and more. Games, raffles and fun for the whole family
August 30 - Sept 1 - De Soto Days
Live music, arts and crafts, vendors, carnival, car show, parade and more!
Thu 6-10 pm
Fri 6-10 pm
Sat 10 am -11 pm


Take a Drive in Kansas for these:
July 13 - 17 Marshall County Fair, Blue Rapids
July 14-17 Bourbon County Fair, Fort Scott
July 14-21 Ellis County Fair, Hays
July 18 - 21 - Sedgwick County Fair, Cheney
July 20 & 21 - Amelia Earhart Festival, Atchison

July 21 - 28 Miami County Fair, Paola
July 24 - 28 - Leavenworth County Fair, Toganoxie
July 30 - August 4 - Douglas County Fair, Lawrence
August 24-25 - Roots Festival Paola

Find Your Family Fun® in Kansas
🌞 Go to the 2018 Ultimate Summer Fun Guide